Driving around the enigmatic, fog-shrouded Piedmont region of Italy, I saw steep vineyards that fall away from the winding, mountain roads, and medieval castles looming out of the haze on every other hilltop. I recalled the great Barolo and Barbaresco wines from this region are made from the nebbiolo grape—and nebbia is the Italian word for fog. Why was I wending my way through this misty part of northern Italy? To learn about wine and terroir—and sales, too.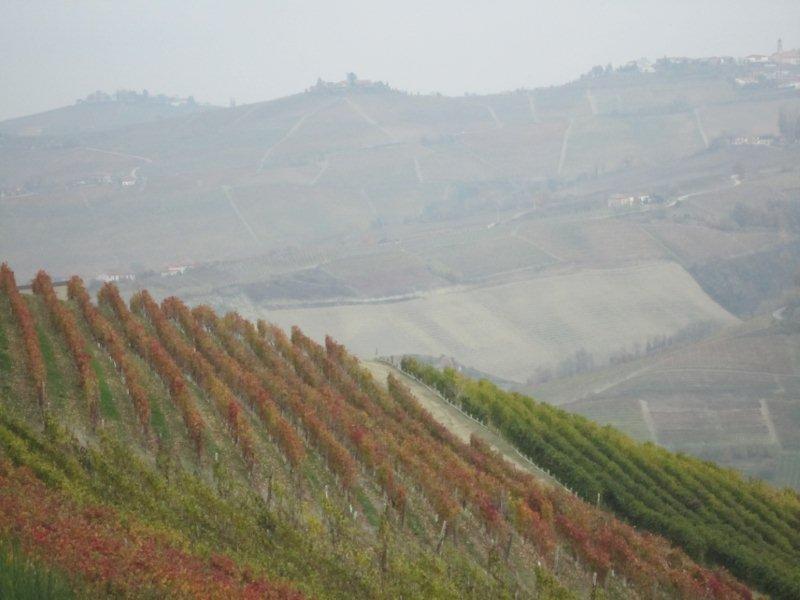 I recently returned from a visit to the middle of a new venture of winemakers in Piedmont—really the middle, because this group is in the middle of figuring out what they want their wines to be. Five years ago, half a dozen family-owned wineries here decided they could do a better job of getting their wines sold if they banded together. This year, the group of wineries decided to ramp up their efforts.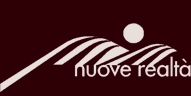 Their name is Nuove Realtà, which refers to their new mission, their "new reality." First, they established a logistical center at one of the wineries, where products are stored for order fulfillment. Then, with new logos and labels ready for their bottles, they invited wine buyers and a couple journalists to come taste the wines and meet the winemakers. I was the only US journalist; there was another from Canada, and a writer/buyer from China. The rest of our group was made up of a dozen experienced buyers from Brazil, Italy, Northern Europe, Eastern Europe, Russia, Singapore, and Japan. For two days we learned about the geology, climate, and vineyards of Piedmont. We tasted wines, we visited wineries—and ate heartily, of course.
Some producers in the Nuove Realtà group have been selling wine for a long time, while others previously made only a little wine for themselves and sold off the rest of their grapes to large producers. Now it's entrepreneur time for everyone.
In the US, many of us think of Piedmont only as a region that produces the important Barolo wine. In the past, Barolo producers and importers did not discourage this perception. But over the past few decades, Barolo's importance has become sidelined as other regions have taken over the limelight.
The Nuove Realtà group wants to increase our awareness of the wines of Piedmont, specifically their wines. For them, it's not just about Barolo. Each winery emphasizes the individuality of the soils and microclimates of their vineyards, which inform and inspire their winemaking. From the nebbiolo grape, they also produce Barbaresco wines, slightly lighter and more approachable than Barolo, and not aged for as long. Both of these reds are not, in fact, hearty wines, but light in the sense of classic Burgundy, though they have a different flavor profile which is more plummy and not earthy at all.
The producers in this group make Barbera d'Alba as well as other nebbiolo-based wines from various parts of Alba. They also make Ruché in Monferrato, Dolcetto in Dogliani, Arneis in Roero, and a Langhe Chardonnay. A few produce sparkling wines, both the fresh, lightly sweet Moscato d'Asti, and the newer style sparkling Alta Langhe (metodo classico) made with chardonnay and pinot noir.
The Barolo Ageing Controversy
Every winemaker has to choose his or her own style. For example, in recent decades there's been a controversy about whether or not to age Barolo wines in small Burgundy-style barrels. As it was explained to me, Barolos traditionally needed to be aged for many years to tame the tannins in the wines. Then, more recently, producers learned to thoroughly destem the grapes before pressing. This gets rid of the harsh grape stem tannins but also effectively eliminates the tannins in the wines because the grapes themselves contain very little. However, tannins are a necessary component of wine, especially of structure. Some producers—perhaps encouraged by consultants from other regions—got the (not so bright?) idea to add back tannins by aging them in barrels, which can contribute wood tannins to wine. Unfortunately a lot of Barolos ended up being mouthfuls of wood because the barrels' flavors took over. Now the pendulum has swung back—for the most part—as winemakers are learning how to get the most out of their de-stemmed grapes without adding too many wood elements; they have returned to the practice of ageing Barolos in very large, effectively neutral, oak barrels.
Wines by Nuove Realtà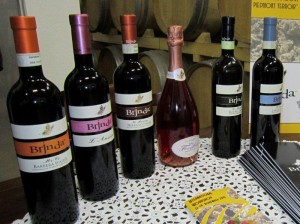 Some of the Nuove Realtà group, being fairly new to the winemaking industry, are still trying to find their feet in this Barolo barrel controversy, and in making new vs. traditional style wines in general. In my experience, there are definitely very good Nebbiolo wines in this group, as well as wines that were not very interesting. Looking at the rest of the group's wines, the same is true, too. I tasted some bright and lively Barberas and Dolcettos—and some that weren't particularly appealing. To name a few, I liked both Brjnda's more traditional 2007 Barbera d'Alba "Me Cé" and La Bruciata's modern style 2008 Barbera d'Alba. Voghera's 2009 Barbera d'Alba barrel sample was promising along with their ageable 2008 Reserva "Basarin."  Also notable were Manzone's 2005 Barolo and La Fusina's 2009 Langhe Dolcetto.
Interestingly, the Ruché wines in the region I had were uniformly good, like Caldera's 2009 Ruché di Castagnole Monferrrato DOC. But wine made from another indigenous grape, the white arneis, ranged from medium-bodied and engaging to maderized; Brjnda's 2009 Roero Arneis "la Faville" 2009, was fruitily pleasant. And I was also charmed by a Moscato d'Asti from la Bruciata.
Differing Perspectives on Selling Piedmont's Wines
I may have learned as much from the international buyers on this Piedmont trip as I did from listening to professors talk about soils, climate and history, from seeing the wineries and from tasting the wines. The buyers I was with are also experienced tasters. They know their clientele, and they are looking for good wines as well as a good story.
Here in the US, where mainstream consumers tend to have little confidence in their own ability to judge wines, we emphasize the story; in other countries consumers themselves may be more wine-knowledgeable. In Germany, for example, consumers may be more knowledgeable but they're so price-sensitive (used to super-low prices) that importers feel their hands are tied, even when they discover new, quality wines they might want to import.
In Holland—where Piedmont already has a high profile—they are also very price sensitive, but they're similar to the US in that they may buy wines which represent an aspirational lifestyle. Unlike US wine consumers, the percentage of alcohol makes a difference to Dutch consumers, who prefer lower-alcohol wines.
The Japanese importer told me their company already has a full range of Italian wines in the country. And in the current climate, new products must really stand out by having a much lower price and/or excellence in presentation. Consumers there will trust their importer/distributor on the matter of the taste and quality of the wine.
Nuove Realtà has an interesting time ahead of it. No question, there are some good wines here. And no question, many of us—especially in the US—are looking for a good story with our wines. Can someone put the best aspects of these two together and give this band of wineries a new horizon outside of Piedmont? I've already heard rumors of new distributor interest, so perhaps we'll all get to judge the wines for ourselves soon.
---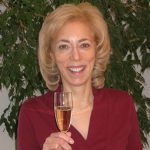 Becky Sue Epstein is Palate Press's International Editor. An experienced writer, editor, broadcaster, and consultant in the fields of wine, spirits, food, and travel, her work appears in many national publications including Art & Antiques, Luxury Golf & Travel, Food + Wine, and Wine Spectator. She began her career as a restaurant reviewer for the Los Angeles Times while working in film and television.