Canadian whisky has always had respectable sales in the U.S. It just hasn't always gotten a lot of respect.
That's changed.
Take the Crown Royal Northern Harvest Rye whisky that was named World Whisky of the Year by expert Jim Murray in his 2016 Whisky Bible.  Other brands of note include Lot 40 (winner of Canadian Whisky of the Year in 2015), Caribou Crossing, a single barrel whisky, Forty Creek and Pike Creek, Collingwood and the Crown Royal Monarch 75th Anniversary Blend.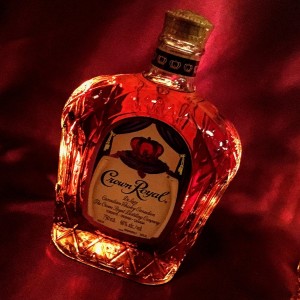 Fun fact: Crown Royal is so-named because it was created especially for the visit of the English king and queen of England in 1939. That's why it comes in a regally purple bag, too.
I asked Davin de Kergommeaux, author of "Canadian Whisky: The Portable Expert," for an insider's look on the Canadian spirit.
Q: What is the biggest misconception about Canadian whisky?
A: That artificial flavors are used to make it. This persistent misunderstanding stems from a frequently cited but vaguely understood regulation that allows Canadian distillers to include up to 9.09 percent of non-whisky spirits and wine in their whisky. Not that they generally do. However, when such spirits are added, they must be distilled then aged in wood for at least two years, so no prune juice, orange juice, maple syrup or whatever, despite what some prominent whisky writers who should know better may say.
These foreign spirits are often the most expensive ingredient in the finished whisky, so why are they used at all? A U.S. tax regulation gives significant tax rebates on foreign spirits that include some U.S. spirit. For high-volume whisky destined to the U.S. market the practice can represent a significant saving which then allows the whisky to be priced more competitively.
For high-end connoisseur whiskies, volumes are not sufficient to support the practice. Careful blending ensures that the same whisky, sold in Canada without the added spirit, tastes virtually the same as the U.S. version.
Wine is commonly used as flavoring in all whisky styles except straight bourbon and rye. Until 1990, when it was outlawed, the Scots routinely added paxarette (condensed sweet sherry) to the barrel when it was filled with new spirit. Today, they use wine barrels or wine finishing which adds 6 to 8 liters per barrel of real wine to the maturing spirit. Bourbon barrels add similar amounts of bourbon. In Canada, paxarette or similar blending wines are still added occasionally when blending, but the practical limit without negatively influencing the flavor is about 0.5 percent.
So, while this misconception has some basis in practice, it is so misunderstood and oversimplified that it misrepresents the reality of what makes up Canadian whisky.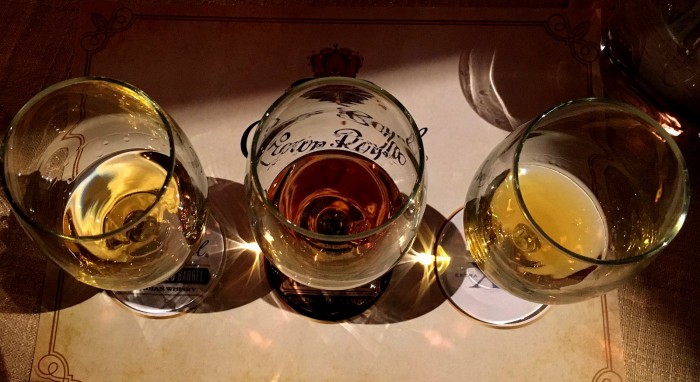 Q: What, to you, is a pivotal moment for Canadian whisky?
A: The 1890 ageing law. Most commercial-scale Canadian distillers were aging their whisky long before the law came into effect. Consumers in Canada and the U.S. recognized the superiority of aged spirits and once the government was prepared to guarantee the age of Canadian whisky it enjoyed a strong competitive advantage in the market.  It was 27 years before Scotland implemented the same legislation.
Q: What makes Canadian whisky unique?
A: Separate processing for each of the grains. In Canada, for the most part each grain type is fermented, distilled and matured separately allowing these processes to be tuned to optimize the special flavors of each grain. Once they have reached maturity as single-grain spirits they are blended together allowing the best features to shine through in perfect balance.
Q: What's next for Canadian whisky?
A: All whisky follows the trends. High rye and massive flavor is where we are heading now.
Recent releases such as Alberta Rye Dark batch, Canadian Club 100 percent Rye, WhistlePig and Masterson's Straight Ryes, Lot No. 40 and so on are big robust whiskies made from all or almost all rye grain.
Q: What's your favorite way to enjoy Canadian whisky?
A: Neat or with ice, on a sunny deck. It's a drink not a religious ritual or a fetish and I enjoy it most when I am relaxing in the company of other people.  It is a social lubricant, and on a hot summer day, a refreshment.