Hotel Yountville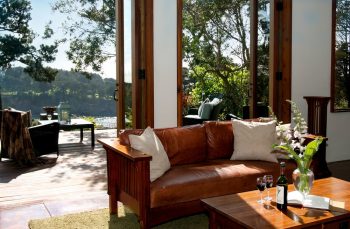 If you are looking for a place to stay, thrive and be amazed in this quintessential wine country town, you can not go wrong with Hotel Yountville. Talk about attention to detail and designer touches! Big four poster beds with luxurious linen and my second floor suite had vaulted ceilings, a fireplace, petite balcony, a glamorous soaking tub and little extras like bags of homemade granola and a bottle of local wine. 
Pristine and quiet, Hotel Yountville is laid out in a series of two story buildings over several acres. There is plenty of parking and places to walk and, best of all, Yountville is an extremely walkable city so wine tasting at hip wineries Hestan Vineyards (the family makes high quality cookware so it's part kitchen shop) or Silver Trident with their paired potato chip tasting among the tasteful Ralph Lauren furnishings and accessories, all of which are for sale, are a quick walk away. (The owner of Silver Trident also owns the Oceania Cruise LIne, accounting forthe nautical name.)
Hotel Yountville has an intimate and relaxing pool area where thick beds surround a good-sized lap pool bordered by a bar for creative cocktails and local wines. A spa completes the relaxation scene with a variety of massage, facial and body services. Packages are available that include massages, spa gifts and credit toward additional services. Or go to the Hotel Yountville website to check out other packages including the "Rise and Shine" with breakfast or one that has you in a hot air balloon at sunrise, sipping local sparkling wine while nibbling breakfast treats.
Heritage Oak is Hotel Yountville's restaurant and is the kind of place you would go to even if not staying in the hotel. Fantastic locally-sourced ingredients turned into creative dishes not matter what meal you choose to dine there.
Yountville is a perfect escape from day to day life and Hotel Yountville will feel like your private retreat nestled among the vines. From about $600 high season per room.