Tasting note: Intense bouquet of mushrooms and stale toffee, with fecal overtones. Great gobs of vinegar, wet earth and unripe apple, with a persistent finish of candle wax.
Tempting? I'm describing the typical profile of white wines that have been matured – more like abandoned – way beyond their shelf life.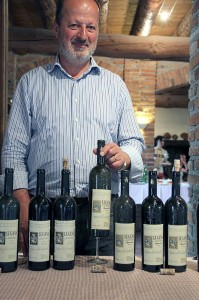 Drinking very old wines is a conspicuous pleasure for wine geeks – something I've eulogised about before. Who isn't slightly fascinated at uncorking a bottle from your birth year, from decades ago, from a previous century, from the first year Producer X made their wines? The sense of occasion can transcend the liquid in the bottle – you are tasting history, reliving a past age in vinous form.
The challenge is whether the wine is still even remotely enjoyable or palatable. Much depends on the style, region and propensity of the wine to age, but still more on mundane factors like storage conditions and the bottle closure.
There's also the moot point of whether the wine has passed its peak. I have an uncle who loves to age Meursault and Vouvray for a couple of decades. Some have been memorable experiences. With others, I couldn't help wondering whether the wine might have been more fun with some trappings of youth.
Lugana
You might not associate Lugana's wines with aging — this Lake Garda-hugging region in Italy is entirely devoted to producing white wine from the turbiana grape. Most is drunk young and fresh as accompaniment to a lakeside view. But producers here have always known their wines are good for the long haul — Lugana's cellars are typically lined with library vintages, sometimes going back decades.
Turbiana, aka Verdicchio, aka Trebbiano di Soave takes on toasty, honeyed aromas as it ages, with or without oak maturation. Impressive acidity carries these wines effortlessly into their first decade, but less impressive cork quality can stop them dead in their tracks. Cork taint was a recurrent problem when I was tasting old vintages in the region earlier this year – perhaps not surprising, since before the DOC achieved its current relative prestige, no one had money to spend on expensive corks, nor would there have been any expectation that the wines would still be around 30 years later.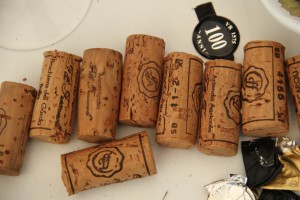 It's pretty much de rigueur to open at least one old vintage, and many producers I met offered impressive verticals. Inevitably, many bottles past their tenth birthdays were past everything. But a significant minority held real interest and pleasure.
Ca' de Maiol's youthful 1998 Lugana was a high point, as was Roveglia's 1995 Vigne di Catullo (effectively a Lugana Superiore, but this designation was only formally introduced in 1998). Both these wines were genuinely enjoyable – not merely interesting as museum pieces.
Ca' Lojera showed a 1999 superiore which seemed to have the gift of eternal life. It was as sprightly as Ambra Tiraboschi, nearing her seventh decade and still very much in charge of the estate.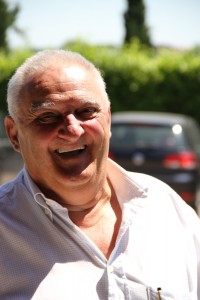 Fraccaroli FTW
The Fraccaroli family produced a vertical that left all others dead in their tracks. This personable estate, headed up by Luigi Fraccaroli and his three sons, has been producing and specializing in Lugana since the 1950s. That's in contrast to many of the area's larger outfits, who tend to focus on bigger ticket DOCs like nearby Amarone or Valpolicella.
A 1999 Vègnie Vecie ("old vines") was still drinking well, but the special papal cuvèe from 1991 had no further wisdom to ordain. The 1982 Lugana was particularly grim, slightly corked, mushroomy and no fun at all (see tasting note above). My expectations were not high when a 1976 was opened, but wonder of wonders, this was a sensational wine. Enjoyable by any standards, not just those of an old wine, the 1976 had bright acidity, wisps of dried apricot, honey and caramel and a concentration of flavors that only age can bring. Quite extraordinary, and quite possibly it surprised the Fraccarolis as much as anyone.
Therein lies the rub – opening wines of this age (especially unoaked whites) is somewhere between a lottery and Russian roulette. The surprises like Fraccaroli's 1976 may be in the minority, but they make it all worthwhile.