"We work in a factory without a roof, and have to accept what the sky gives us… but I have never seen a summer like this," sighs the old grape grower. Living in an area of wine production puts me in touch with the daily problems, hopes, joys and frustrations of people working here, and certainly this 2014 vintage shall be remembered among the most outlandish and difficult in recent years – and also the poorest, quantity-wise, since 1950.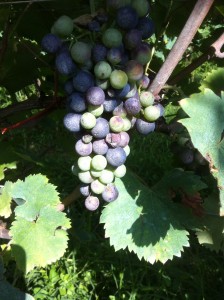 The winter was mild and rainy throughout Italy, and the first days of spring were pretty warm. But then in mid-June suddenly the rain began and for the entire month of July the sun did not show up. In August, only the regions of central and southern Italy enjoyed true summer; the North was penalized by an impressive range of lightning storms, thunderstorms and hailstorms, sometimes quite violent. There was no respite for the growers in such a climate: diseases like downy mildew, powdery mildew and botrytis were widespread and persistent, and forced the producers into a continuous regime of treatments in the vineyards. Accordingly, the quality of the grapes can definitely be termed patchy. And right now, during harvest, what's going on in Italian vineyards? "Generally speaking, Piedmont had a partial reprieve with a good September, sunnier and warmer than previous months," relates Maurizio Gily, publisher of the wine magazine for wine producers Millevigne. Gily is also a skilled agronomist. He continues: "Currently, you can find better nebbiolo in the Barbaresco area than in the Barolo, and also the grignolino grape seems to be in good condition." In Alto Adige, the wine producer Armin Kobler is somewhat optimistic:
"Although this year was quite difficult due to climatic and sanitary issues, this doesn't mean that we cannot have good wines," he says. "If you've been lucky (no hail on your vineyards, and no Drosophila suzukii) and worked correctly, with severe selection of the best bunches in the vineyards, now you will have a good product. The beautiful time we've had since the middle of September has helped very much all those who had yet to harvest: the rot stopped, and the remaining grapes recovered their ripening and sugar concentration. However, in our region wine production will be lower because many grape varieties this year produced fewer bunches. Even in the same wine production company you might find differences in the quality and the quantity of the grapes."
Well, is this year better for white wines or for red? In a lucky region like Sicily, the answer is: for both. "I've talked with many friends all across Sicily, and they are satisfied," claims the agronomist Giovanni Marletta. "I have heard very positive comments about both white grapes like catarratto, inzolia, chardonnay, and about the red ones like perricone, Nero D'Avola, frappato or syrah. Of course, we also struggled with diseases like powdery mildew, but if you know what to do, the results are very good. In short, the 2014 vintage in Sicily seems to be a good vintage basically everywhere."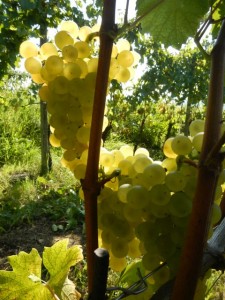 Ok, it's clear that soon we'll be going in search of wines from Etna, or from Pantelleria… But what about the renowned Tuscany wines like Brunello di Montalcino? Certainly their production will be lower, and there won't be Riserva wines, but the quality is satisfactory, despite the difficulties of the vintage. In other parts of the region, like Maremma, "the best grapes are those in the high hillside vineyards," comments Gianpaolo Paglia, owner of Poggio Argentiera winery.
"Some clones of sangiovese with rootstocks that are not particularly vigorous defended themselves well. We also have a bit of fiano, and when we harvested it, it was in absolutely perfect condition. What can we expect from 2014? We must be very cautious, but basically I think that we'll concentrate on making fine basic wine. Of course, this only relates to our production; I cannot say the same about other producers in the region because their situations could be quite different."
Trickier is the situation in Valpolicella, where many producers will have to give up on producing Amarone della Valpolicella, sweet Recioto and Valpolicella Ripasso; production is lower and many grapes are not suitable for the drying process this year. Corvina and corvinone particularly suffered from the lack of sun, the rainy days, diseases and some violent hailstorms. Because of these issues, the Consorzio della Valpolicella (the association of all the producers) decided to cut the percentage of grapes that can be put away for drying from 65% to 35%. Says the agronomist Claudio Oliboni: "Although some small areas have not been affected as much by the general problems with diseases — and many organic vineyards fared better than those handled in a traditional way — I confirm the judgment that this is a very difficult year." In this context, we have to expect that Amarone della Valpolicella and Ripasso will be lighter in alcohol, less powerful and more lightly colored than usual. Perhaps they will be more elegant but we won't know about this until 2018. We close our roundup of opinions with the comments of another expert agronomist, Giovanni Bigot: "Here in Friuli we are used to rain, because it rains a lot more than in other parts of Italy," says Bigot. "Thus, eventually the main difference in 2014 was in the development of ripening: slow but steady. Ribolla gialla, sauvignon blanc and chardonnay, in my opinion, are already very interesting: in the cellar we are smelling a lot of beautiful aromas. The alcohol is lower than usual, but the acidity is very good. And if you love the red Schioppettino, this year it has a beautiful black pepper component." Conclusions? Despite all the difficulties, even this 2014 vintage will offer some good Italian wines, you have just to choose what you buy very carefully. But maybe, by trying something unfamiliar, something totally different from your usual taste, you might make a surprisingly good discovery.