Even in a wine world where context is king, Donnafugata's complex sweet wine called Ben Ryé – the product of air-dried Zibbibo (Muscat) grapes – stands out as uniquely tied to its place of origin. Second generation winegrowers Antonio and José Rallo, who helm the Sicilian winery, describe its production as "viticoltura eroica" (heroic viticulture).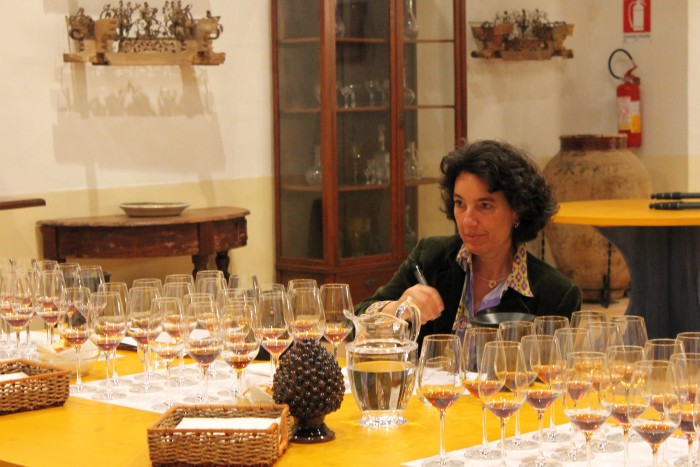 That may be too affected, even for a national heritage that prides itself on the dramatic. But it's also an accurate description of crafting wine on the starkly volcanic, wind-battered isle of Pantelleria. The island lacks fresh water, is closer to Africa than to Italy, and largely employs agricultural methods invented by people banished there during the early Roman Empire.
The Ben Ryé name might mean "son of the wind" in Arabic, but given the difficulty of farming the grapes, Donnafugata might have been forgiven for naming it "son of a bitch!" At points, the sandy soils in the company's 168 acres on Pantelleria are so soft they feel like down underfoot, making walking difficult. In other areas, it's starkly rocky.
Viticulture revolves around the singular concern of protecting vines from the island's unforgiving winds: terracing vineyards with dry walls of volcanic stone; digging small craters to shield each vine; manually coaxing the plants, some of which are over 100 years old, to grow almost horizontally; and harvesting almost everything by hand. This is unique enough farming that UNESCO named the island's Phoenician alberello vine-growing practices to its "Representative List of the Intangible Cultural Heritage of Humanity."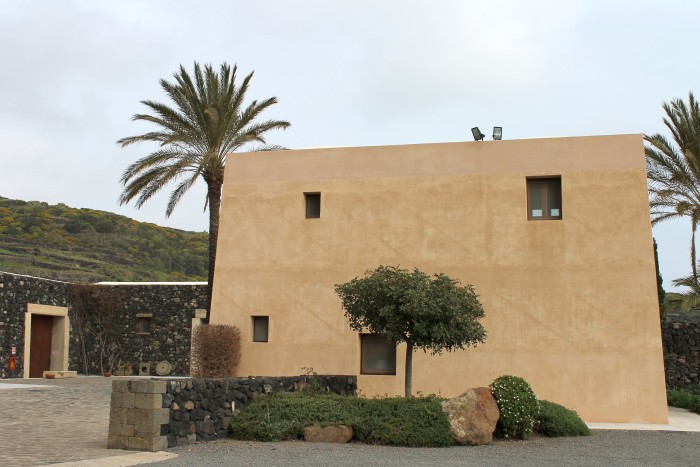 Ben Ryé's passito process itself adds additional cost and complexity. Lasting about four months, it includes two harvests, four weeks of sun-drying grapes, and the addition of dried grapes during maceration. The process is anything but easy, and certainly not inexpensive, requiring three times the labor of Donnafugata's Sicilian harvests for dry wines.
Historic Firsts
Passito di Pantelleria officially received DOC status in 1971. While Donnafugata didn't create their version of the dessert wine until the late 1980s, thanks to the success of Ben Ryé, they are now arguably the most recognized producer of the passito style on Pantelleria. No surprise, then, that a wine writer like me would jump at an invitation to tour the island.
In conjunction with the Pantelleria visit, a handful of wine and travel media joined Donnafugata in Marsala this past April to be among the first of the trade to taste through twenty-three Ben Ryé vintages –from the 1989 debut, through a 2014 tank sample.
"We've never done this before today," remarked José Rallo before the tasting began at Donnafugata's 1850s-era winery in Marsala, where the company has deep roots (according to Antonio Rallo, his grandmother was apparently the first woman in Marsala to ever drive an automobile). When asked why the company had never organized such a retrospective before, José's subsequent shrug seemed to imply that they'd simply been too busy to consider it before. Given the difficulty in bringing Ben Ryé to life, one could hardly blame them.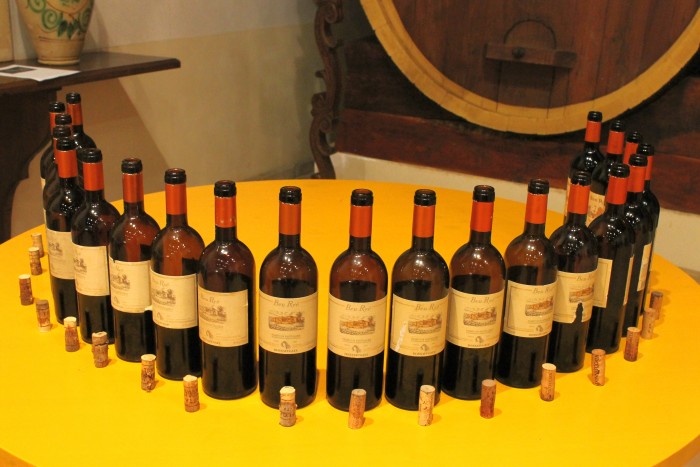 Retrospective tasting highlights
The first few vintages of Ben Ryé show a winery getting its footing with a new concept. But the stellar 1992 is evidence that Donnafugata's winemakers are quick studies. The orange-bronze color is instantly appealing, and the nose is resplendent with sultana, orange peel, caramel, and baking spices. The palate is incredibly fresh for a wine going on a quarter century, with a finish reminiscent of dessert-style coffee, and lasting about as long as it takes to brew some.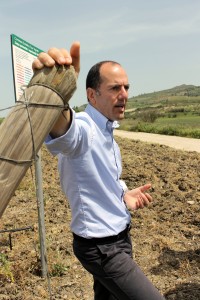 The next standout comes nearly a decade later. The 2001 was described by the Rallos as a "truly fine year," and this vintage might have been the most "complete" wine on the table. Somehow, this floral, herbal, sultana-laden beauty comes off as being young, with fresh orange rind aromas, and a vibrant mouthfeel that moves from toffee to toast to dried fruits. If it's richness you're after, this vintage delivers in spades, and has energy to spare.
2004 was cool and rainy, but produced one of the most aromatically intriguing Ben Ryé wines. Dried fruits, dried herbs, and dried flowers dominate the nose, yet the mouthfeel is dripping with sultry caramel flavors. The juxtaposition might at first seem odd, but drinking it quickly becomes a guilty pleasure.
2006 – a not excessively hot vintage, resulting in one of the lower-powered but prettiest Ben Ryé offerings; an elegant nose, with more citrus peel, flowers, and dried herb aromas than previous vintages. There's a toffee-like sweetness nudged by exotic orange acidity on the finish, which is exceedingly lengthy.
For the 2008, Donnafugata took advantage of the textbook weather during the ripening and drying periods, with one of their sweetest passito wines to date. There's plenty of lovely orange peel and spice on the nose, but the palate is where the action is; it's explosive with caramel and dried fruits. If you like your dessert wines full-on, they don't get a whole lot better than this.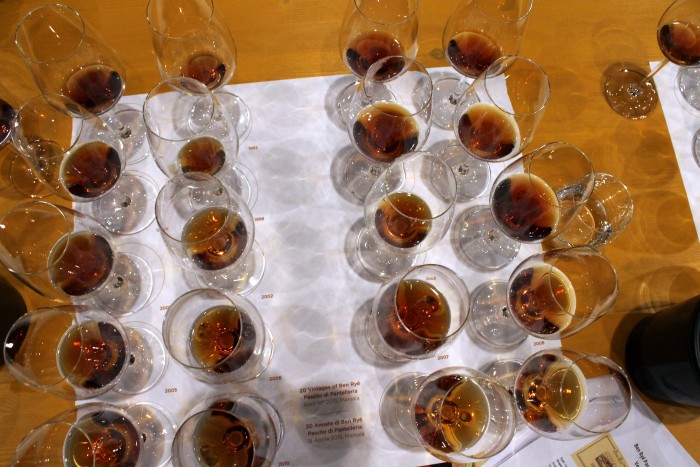 2010 saw winds battering the blossoming vines, reducing yields overall. The concentration of the remaining grapes shows aromatically in this wine, which is laying on more dried citrus peel than a potpourri shop. The textbook toffee notes are here, but they are expressed in a lighter, more elegant style.
While not yet released, the 2013 Ben Ryé appears to be on its way to being a blockbuster, similar to the 2008. Aromatically, there's apricot, candied citrus, and even notes of tea. It's silky, richly fruity, and amped up on the palate, with high levels of sweetness, freshness, and power; it's probably best attempted with bitter dark chocolate in hand.