You know you're going old school when your guide opens a cellar door in Cognac and a bat comes flying at you.
True story. And don't get me started on the spiders.
But while there's beaucoup de history, heritage and cobwebby verisimilitude to be found in the home of France's premium brown spirit, there are new developments on the scene, too, as producers work to keep Cognac relevant with new products and approaches.
Which is all the more remarkable when you consider the thicket of regulations surrounding this storied region.
"Cognac is a very static category. It's difficult to come up with something new," says Per Even Allaire, brand ambassador for HINE Cognac.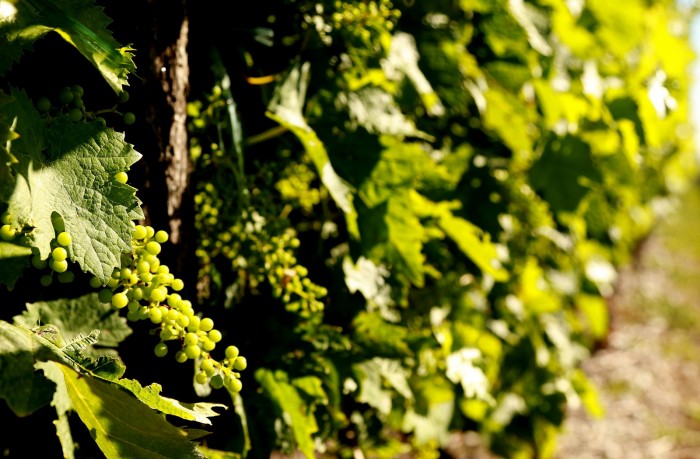 There are rules on what grapes can be used, where they can be grown, the method of distillation and the aging – French oak barrels from Limousin or Troncais forests.
So, no tinkering around with new grape varieties or borrowing sherry or bourbon casks to kick up the finish.
Cognac Crib Sheet
Grapes: Primarily Ugni Blanc, with small amounts of Folle Blanche and Colombard.
Location: Must be grown in Cognac A.O.C which has six sub-appellations, Grande Champagne, Petite Champagne, Borderies, Fins Bois, Bons Bois, and Bois Ordinaires.
Process: Begins as a white wine, acidic, low-alcohol and not very tasty, which then must be double-distilled in copper pot stills, producing eaux-de-vies that must be aged in French oak for at least two years (age statement goes by youngest eau-de-vie in a blend).
Classifications: Most common classifications are VS, Very Special, VSOP, Very Special Old Pale, aged at least four years, XO, Extra Old, currently aged six and a half years although that's set to be raised to 10 years in 2018.
Where Cognac's cellar masters do have more of a free hand is in how they look after their barrels and what ultimately ends up in the bottle, whether that's a blend of eaux-de-vie decades of years apart or a single vintage.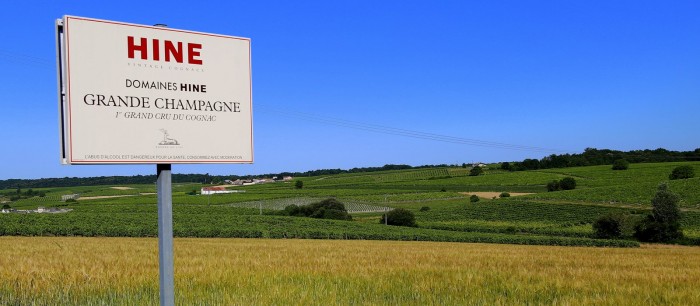 At HINE, where vintages are "part of the DNA of the house," a new product launched this year is Bonneuil 2005, which is not only from a single year but also from a single, company-owned estate.
"It's really back to the vines, back to the vineyards and that's the whole idea. The main focus is letting the vines express themselves," says Allaire.
Making Cognac from estate-grown grapes is relatively uncommon. Most Cognacs are made by negociants who buy grapes from growers or buy distillate, aging the resulting eau-de-vie in their own cellars and putting together blends overseen by a cellar master.
Only about a dozen producers grow and produce their own Cognac. (HINE does both, growing grapes as well as buying grapes and/or distillate.)
Bonneuil 2005, which has a lean style and is aimed to please wine lovers, starts with a spicy nose and goes on to deliver more cloves and honey in the mouth. Only 8,000 bottles were produced. More vintages are planned if all goes well, but it's still a niche product, the main focus of the house continues to be on the classic  H by HINE VSOP, XO Antique and Triomphe.
Still, Bonneuil is "an interesting story to tell," says Allaire. "It brings a new point of view, a new tone of voice so in that sense I would say, hopefully, yes, it will bring a little bit of interest."
One trend that continues to spark interest is Cognac cocktails, part of the return to premium ingredients and authentic recipes. This is an "what's old is new" type of trend. It turns out that New Orleans' beloved Sazérac was originally made with Cognac: the name comes from the brand used at the time, Sazérac de Forge et Fils.
Today's cocktails can be structured like the Sazerac or as simple as keeping a bottle of VSOP in the freezer and drinking it straight or topped up with tonic.
Another option is Cognac's less-well known product, Pineau de Charentes, a fortified wine made in some years with lightly fermented grape juice blended with young Cognac.
Among those exporting Pineau des Charentes is Chateau Montifaud, which is in Jarnac-Champagne and is one of those dozen grower-producers making estate-grown Cognac.
"We have our own vineyard, so our own soil, and then the way we make our Cognac is our own way of making," says Catherine Vallet, director of marketing for the company (husband Michel, son Laurent and daughter-in-law Elodie handle the production side of the business. "We hope that Chateau Montifaud has its own character and our customers recognize that."
The Vallet family has been making Cognac for six generations and is one of the few producers that can put "chateau" on the label, because a castle did once stand on the property. It's gone, a casualty of war, but the cellar survives. Or as I like to call it, the Bat Cave, which was the site of my exciting encounter with Dracula Jr. on a recent trip put together by Anchor Distilling Co., the San Francisco-based distiller and distributor that includes Hine and Chateau Montifaud in its portfolio.
One thing that hasn't changed in Cognac, and isn't likely to, is the need for patience. It takes years and even decades to make the best.
The Vallet family has more patience than most, their VSOP Cognac is aged 8-10 years, way beyond the required four, and their XO can be up anywhere from 27 to 30 years old. They're launching a new product, XO Silver, which is about 23 years old, a smooth, round Cognac with a touch of truffle, candied orange peel, white pepper and a long finish.
"We say in Cognac we work for the next generation," says Laurent Vallet.