With the cold weather here, many beer lovers are turning to warming winter tipples. Although we generally avoid these hearty brews in hot weather, when the cold descends we happily seek out and sip strong, spicy Belgian ales, licorice tinged Russian imperial stouts, malty Baltic porters and wood-aged barley wines.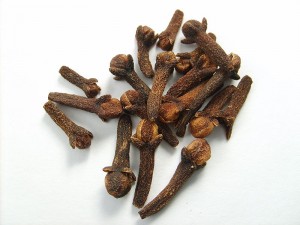 What makes a beer well suited to the winter?  High alcohol is a good start. That sounds irresponsible, but the fact is that when the level creeps up over 6.5%, or even higher, sometimes over 10% (or much higher if you include novelty beers) then you get the desired body and warmth.
The next on the wish list is a malty profile, rather than hoppy.  This means the beer is balanced to the sweet caramel, malty side, with perhaps some touches of molasses and chocolate. The palate should have enough bitterness to balance off any sweetness, so as to not have a cloying finish, but too much bitterness takes away the charm.
Another possibility is spice. This can come from fermentation, such as with Belgian or Weizen yeasts, but it is common for brewers to add spices like clove, cinnamon, ginger and even more exotic spices to winter brews. This can give an impression similar to mulled wine.
In a brewery near you
No matter where you live, the odds are that your local brewers have been busy concocting winter-appropriate beers that are now available on tap in your favourite pub. In my Atlantic Canadian market there is  almost a battle of the brews going on this year.  Picaroons in Fredericton ran a 12 Beers of Christmas promotion, releasing special editions of their popular ales at a rate of one new release per day for 12 days. Some of the inventive winter styled brews were: Oh Christmas Tree IPA: their IPA "dry hopped" with pine needles; The Dunkel Wisemen, a dark wheat ale infused with dark chocolate and orange peel; The Blitzen Coffee Stout, flavoured with vanilla, hazelnut, chocolate-coffee beans; Bees on Earth, their Winter Warmer infused with cinnamon, vanilla and local unpasteurized honey; and The Yule Tide 1-On, their high alcohol Feels Good Imperial Pilsner infused with juniper berries.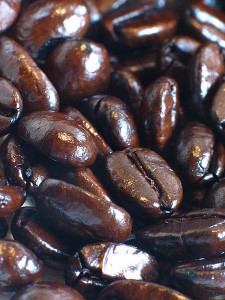 Similarly, in Halifax, Propeller released their Imperial Russian Stout as they do every year at this time, and Garrison Brewery is in the process of releasing a series of seasonal brews, including Spruce Beer, a 7.5% ale made with spruce and fir tips as well as dates and molasses; Grand Baltic Porter, a 9% dark lager, also employing molasses;  their 6.8% Winter Warmer; a 6.2% Black IPA; and their annual Barley Wine, over 10% alcohol, which last year came in two variations, one that had been oak barrel aged.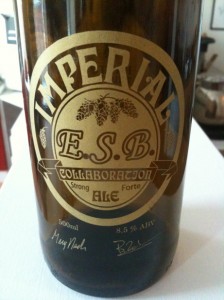 The most recent effort in the winter warming theme was the limited release Imperial ESB Collaboration Ale, made by Propeller's Bobby Zacharias and Hart & Thistle brewpub's Greg Nash.  This strong brew has the intense hop aromas that Nash is known for, but the hops are tempered by delicious caramel malt flavours and very full body. It is a truly tasty winter brew, and not timid in the booze department, at 8.5%.
All over North America
In the rest of North America, especially the United States, winter beers are perhaps even more popular than they are in the Maritimes.  Oregon's Deschutes brewery makes Jubelale, a strong dark ale highly hopped with west coast varieties. Pioneering Sierra Nevada's Celebration Ale has long been a source of winter cheer, extremely hoppy and not overly strong at 6.8% ABV. Alaskan Brewing have been making their famous Alaskan Smoked Porter for over 2 decades. For lovers of spicy Belgian strong ales, Colorado's New Belgium makes "2 Below."  On the East Coast you can be sure to find many hearty winter brews too, including Sam Samuel Adams Old Fezziwig Ale, a spiced wintertime brew.
These warming brews from across North America are good examples of how craft brewers embrace winter, utilizing some of the classic strong beer styles that were developed in Europe hundreds of years ago, while also creating new, radical versions that show true innovation.
This creative brewing spirit really warms the heart, and your belly.
---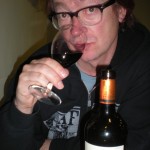 Craig Pinhey is a wine, beer and spirits writer based in New Brunswick, Canada.  You can read more of his stuff at frogspad.ca, visit him on Facebook or follow him on twitter as @frogspadca.