Each week until the end of the year we'll take a look at different types of sparkling wines — Champagne included, of course — so you'll be able to make a great choice for your New Year's Eve occasion.
Rather than an exhaustive explanation of champagnes and sparkling wines, this series is meant to provide an overview along with some food-pairing tips. We'll give specific examples, both classic and new. Read the descriptions and you'll be able to find something similar if your wine shop doesn't have any of the brands mentioned here.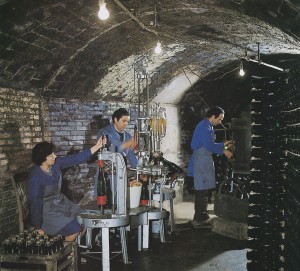 Until recently, the Spanish sparkling wine cava was the go-to fizz for Americans looking for good quality, medium-priced sparklers for celebrations. Then Prosecco grabbed America's attention – and widened the entire playing field. Today, we don't wait for an official celebration to reach for the sparkling wine: just bring out the fizz on any old weekday. (An attitude change I highly applaud.)
So now cava producers are in catch-up mode. While cava has remained big in its native Spain, export growth has been uneven, and cava producers are not happy about this. One of the areas they are discussing is creating a new, high-end designation for the top cavas, as explained here.
Over all, most cava producers have been working on standardizing and upgrading their products even more in the past few years. There has been some consolidation, and as small number of significant brands have major distribution in the US including Juve y Camps, Raventos, Freixenet, Segura Viudas.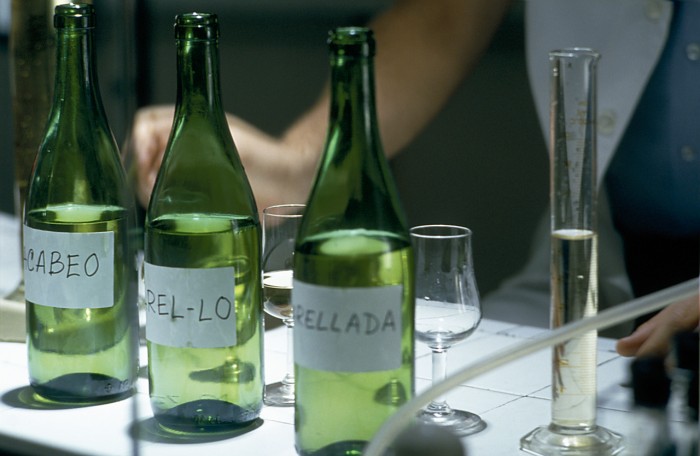 In order to understand what to buy now, you want to know something about what cava is. All cava is produced in the Cava DO (designated area of origin), most of which is in Northeast Spain near Barcelona and Tarragona. It is made according to strict regulations in the vineyards as well as the wineries. Wines are dominated by three native grape varieties: macabeo, xarel-lo and parellada, though other grapes are often blended in, including chardonnay, monastrell and garnacha tinta.
Because cava is aged in the bottle, it carries hints of toast and yeast in its aromas and flavors, like other traditional method sparkling wines. It may have hints of apples and honey as well – especially in the off-dry styles. Today, more cavas are being made with better balance, medium to light body and lively acidity, which show to great advantage while sipping these relatively low alcohol sparkling wines. In fact, many of the brut and extra dry cavas pair well with a variety of casual foods. Pizza, for instance…
To begin the evening, try one of the better known cavas in brut style, such as Freixenet Cordon Negro in the familiar black bottle, which has a medium body and excellent balance: a favorite by far at a recent tasting at home.
Segura Viudas Brut is somewhat lighter, with a bit of toasted honey in the aroma, and tinges of citric acidity. In the famed silver-decorated bottle of Segura Viudas Heredad Brut Reserva, toast and yeast predominate with a bit of stone fruit; there's moderate acidity throughout, and a medium finish.
Segura Viudas' Brut Rose feels fruity on the nose and palate, with cassis notes throughout; it is a lovely salmon-red color, too.
Moving to Freixenet's extra dry style, we find suggestions of apples and honey in both aroma and flavor.
New in the US is Freixenet's high-end 2006 Casa Sala Gran Reserva (around $60), made with estate-grown xarel-lo and paralleda grapes, and aged in the bottle for seven years. This blend was made in a restored 1901 champagne press, created as an homage to the history of the Freixenet family on the 100th anniversary of the company's founding. There are only a few hundred bottles in the US, so secure one early if you want to experience this wine for New Years' Eve. This wine opens nicely as it warms slightly in the glass. Starting with clean almost celery freshness, it develops lightly toasted aromas and the body grows with temperature change and time in the glass. Then there's a suggestion of mint or eucalyptus too. While other cavas are made to be quaffed, this one is made to be sipped slowly. For most of us it will be our introduction to this category of long-aged, vintage cava. Let's see how this develops…
All photos courtesy Consejo Regulador del Cava