Two months ago, Ashley V. Routson (Drink with the Wench) and I departed on a journey so brilliant I am amazed no one had done it before.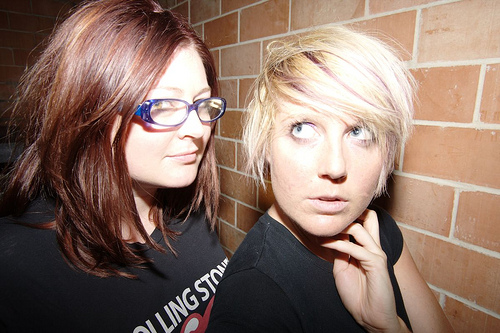 Before I go into detail about Project Y-ine, first a quick rewind:
A few years back I was in my mid-twenties and working at a marketing agency in charge of a large wine brand's marketing plan. The target audience for their wine was women 25-29, putting them in what has been called Generation Y, or Gen Y, or Millenials. A generation whose defining influences include Cable TV, the Internet and 9-11. Gen Y's parents are the Baby Boomer— a generation that grew up with the inventions of microwaves and TV and were deeply affected by the Vietnam war and the civil rights movement.
I noticed that much of the research I found on Generation Y and their wine habits contradicted how my own Gen Y friends felt about wine.  Two and a half years later, not too much has changed.  Yes, research shows that Millenials like the finer things in life, and are willing to spend more on them, including a good wine or a craft beer, but many brands still have no idea how to talk to us.  They just look at us as 'kids' who disrupt tasting rooms and that don't buy as much wine as older drinkers.  While the latter may be true, we are purchasing wine at younger ages than any other generation, and more importantly, we are falling in love with craft beers and wine—all different varietals and price points of wine.
Back to our trip:
Back to the journey.  Ashley was planning to move from Florida to Northern California. We decided to drive together and turn it into Project Y-ine, centered on getting into the minds of the younger consumer, by conducting interviews with people, ages 21- 34, in their own backyards. It's basic market research—but in a more relaxed atmosphere, where people are more likely to say what they really think vs. in a controlled environment like an online survey or scripted field interviews (I did actually work at the one in Santa Rosa plaza when I was 19, asking people if they would "like to take a survey" so I know people are not always honest in this situation).
In addition to being members of Generation Y, both Ashley and I have backgrounds in market research, behavioral analysis and social media marketing.  (Check out my blog also).  We both are active in the social media realm (yes, we first connected on Twitter).  We turned the cross-country trip into an opportunity to talk to regular people about what goes through their minds when they purchase wine or beer.
And so we drove. From Tampa to New Orleans to Houston to Austin to Phoenix to Los Angeles and interviewed over fifty twenty-something's about wine/beer preferences.  We asked questions like where they get their information on which products to purchase, which is the most important: price vs. word of mouth vs. label vs. advertising, etc.
For lots of details on the trip, check out Project Y-ine. Her are the top 10 things we learned along the way:
The top 10 things we learned: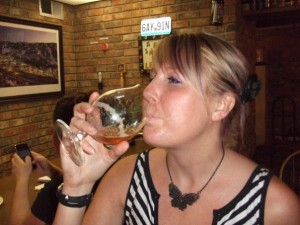 1. The most important factors affecting Generation Y's decision to purchase wine and beer are price and word of mouth (i.e. recommendations from friends).  Social Media tools are just an online version of traditional WOM.
2. Most interviewees never visited a wine/beer blog, or read a wine/beer magazine or used Twitter or Facebook to get the latest news from brands.
3. While social media doesn't directly affect Generation Y, it does play a role in their drinking habits.
4. Everyone has those one or two key friends that influenced them the most: a "go to" source for both beer and wine recommendations.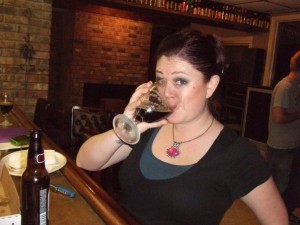 5. Bloggers and writers are important part of the social media landscape because they purchase a lot of beer/wine, they write about it and they tell others about their preferences (both online & off). Most people we talked to had at least one friend who has a blog.
6. Tweetups (as in meeting people you first knew from Twitter) work.  Twitter is an amazing tool at getting people together! I mean, this is how I met Ashley in the first place.
7.  Twentysomethings in the South drink more beer than wine, and despite the hot weather, they still prefer red wine over white.
8. Austin is one of the coolest cities ever.  They have an amazing food/beer/wine culture that mirrors the feel of San Francisco.  The problem: it is too damn hot in August for me!
9. Whole Foods is an amazing resource for beer/wine and food.  Every store we went to had a friendly staff who knew their stuff!
10. Ashley and I both love singing at the top of our lungs to cheesy pop music, which comes in handy when you are driving cross-country with one other person.
Next time, I think we'll head North….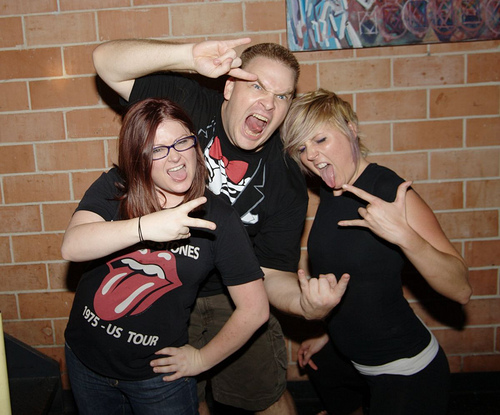 – Shana Ray is based in Healdsburg, California, where she works as a Social Media Director, helping wine-country businesses promote themselves online.  In addition to her business website she blogs at Funny by Accident.  She will always have some version of red hair, loves Pinot Noir and can usually be heard before seen.