This is a fresh, soft white Bordeaux blend that will pair well with white fish. The wine presents with a clear straw color. Those nose is sweet, suggesting key lime pie and a graham cracker crust. On the palate it has tropical fruits, dominated by mango, followed by zesty citrus. Softer tropical flavors are dominant. Drink with grilled grouper. Recommended. 87.
(Wined details below.)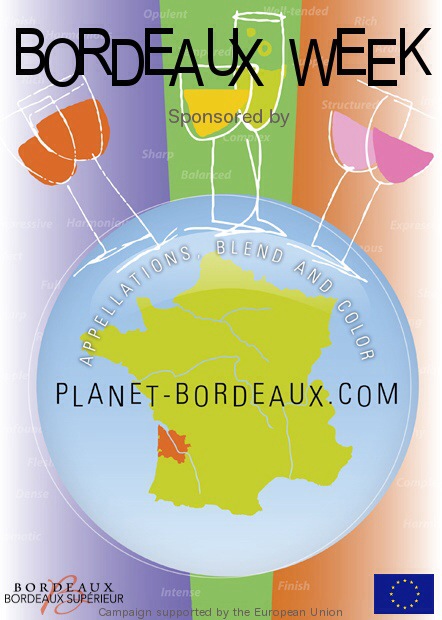 Who: Chateau Suau
What: White Bordeaux Blend (Sauvignon Blanc 60%, Semillon 30%, Muscadelle 10%)
Where: France, Bordeaux, Bordeaux Contrôlée
When: 2011
How Much: $15
A word from Planet Bordeaux, the sponsor of Palate Press Bordeaux Week:

Bonjour!

We invite you to take a journey through the beautiful vineyards of Bordeaux & Bordeaux Supérieur appellations – the heart and soul of Bordeaux. Planet Bordeaux winemakers offer fresh new ways to rediscover & enjoy high quality, terroir-driven, affordable wines from the world's wine capital.