Burgundy has fallen off the daily-drinking map for many wine lovers. Everyone acknowledges its greatness, but that is the problem: high demand, weak supply after several small vintages. Most Burgundies are now too expensive for Tuesday night with rotisserie chicken.
This is your ever-relevant Bargain Burgundy column. In 2016, it's hard to get good Burgundies under $30, much less $20. I had a little help. The Bourgogne Wine Board offered to send me some affordable wines.
Here's how fast prices have gone up. The last time I did Bargain Burgundies, just two years ago for a trade publication, I got more than 30 wines at $25 and under, both red and white. I tasted them traditionally, blind and against each other, and that made for a nice few days of drinking. This year, we decided there aren't enough red Burgundies under $30 to make sampling worthwhile, so I was limited to eight wines, all whites.
Because this is Palate Press, I decided to review the wines in a philosophically appropriate manner. Rather than open them all at once, take tasting notes and give scores, and then drink something else with dinner, I had the Burgundies one at a time, each with dinner. I took notes beforehand and afterward, and in some cases my impressions changed.
Here are the wines from best to weakest.
The top three, all highly recommended:
Domaine Louis Moreau Chablis 2014 ($23) 12% ABV
Taut and bracing: what I want from a Chablis. It's earthy on the nose, with a tightly-wound lemon essence and layers of a more exotic cold-weather citrus: kumquat from a place marginal for kumquats. It was refreshing and stayed interesting throughout the meal.
Jacques Bavard Saint-Romain 2014 ($30) 13%
A restrained wine that's not assertive up front, but finishes with rich lemon flavor and interesting chalky texture. It's pricey but this is the range that you get into now, trying to find bargain Burgundies.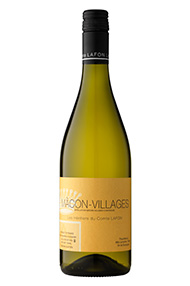 Les Héritiers du Comte Lafon Mâcon-Villages 2014 ($23) 12.5%
Dominique Lafon is one of the best vignerons of Meursault. The winemaking for this second label is similar to Lafon's prestige wines – whole-bunch pressed, cold settled – with the large exception of no new oak. The wine is crisp and fresh and smells chalky, and if I tasted it blind, I might think it's Chablis, which is surprising from warmer southern Burgundy. We drank this with gusto – a palate-cleanser with Chinese delivery food – and polished off the bottle.
The next three, serviceable and good value:
Château de La Greffière "Sous Le Bois" Mâcon-La Roche-Vineuse Blanc 2014 ($15) 13%
For $15, it's good value from anywhere, not just Burgundy. The earthy nose with candied lemon peel sets the tone. There's not much length on the finish, but it does taste like legitimate Burgundy at a spot on the shelf where many wines these days taste artificial.
Joseph Faiveley Bourgogne Aligoté 2013 ($20) 13%
This was the first bottle of Aligoté I've ever drunk at home. When Burgundy prices were lower, I ignored Aligoté, the productive, cold-tolerant, less complex grape that vintners plant in less promising sites. In France it's often used to make a Kir cocktail by adding creme de cassis. I'm a champion of underregarded grapes (see last month's ode to Sylvaner) but whenever I've tried Aligoté in a tasting environment against Chardonnay, Aligoté loses. That's why it's cheap on the bulk market, and that's why you're going to see more of it in stores, as Burgundy Chardonnay prices rise out of the budget category.
With Aligoté, you're not expecting greatness, which is what people often to look to Burgundy for. But for this price, you no longer have the right to expect greatness.
This wine has nice fresh citrus flavor and a juicy mouthfeel, with good restraint. I enjoyed it much more than I expected to, and we drank about 3/4 of the bottle.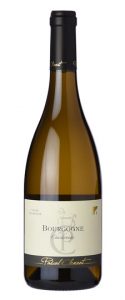 Pascal Clement Bourgogne Chardonnay 2014 ($20) 12.5%
This might seem like classic bottom-of-the-barrel Burgundy: bulk Chardonnay from anywhere. In fact, Pascal Clement is apparently a micro-negociant. He has pieced together a wine that is juicy and generously fruity without being too powerful. It's fresh and lively and not particularly complex, though it does have a hint of minerality.
The two misfires:
I'm breaking a principle of wine columns by talking about the duds, but the story about the last one should be shared.
Château de Chamirey Mercurey 2012 ($30) 13%
It smells like a cheap California Chardonnay, fairly buttery, which I don't think is what you want from a $30 Burgundy. The palate is OK, with lemon fruit and toast; the butter from the nose isn't prominent. But we got bored with it. I stubbornly insisted we keep drinking it even though I have a house full of free wine samples because I wanted to experience what dinner is like for an ordinary wine consumer. What I learned is that ordinary wine consumers must come to grips with mediocrity.
Anne Goisot Arnaud Bourgogne Aligoté 2013 ($12) 12.5%
When I first tasted it, the aroma had a duskiness. I thought the palate was more leesy than fruity, and I generally like minerally wines, so I stayed with it.
I swilled nearly half a glass trying to decide if I liked it, and then another ounce to see if it would get better. It was corked. I'm not super sensitive to TCA and another taster might have nailed it from the beginning, but I poured this polluted product down my throat.
I believe most Americans would either finish the bottle with a grimace, or say, "I guess I don't like Aligoté." This is how ordinary people develop unexpected dislikes.
The only good thing is that no other wine experts were there to see me drink the stuff. If people found out, that would be embarrassing.