Label drinking – the practice of consuming lavishly expensive wines with famous names or brands – is generally felt to be a bit naff amongst true wine connoisseurs. After all, anyone with enough money can walk into a restaurant and exclaim "bring me a bottle of your finest Pétrus". It takes a lot more knowledge and cunning to figure out that the lowly Canon Fronsac costing less than the tax on the big P might actually be a more interesting wine.
That said, icon wines are usually beneficial to their peers – their clout rubs off, and they help put regions on the world wine map. Would Ribera del Duero be as well loved today without Vega Sicilia and Pingus, or Napa minus Screaming Eagle? They also provide a barometer reading for the status of a wine region – Languedoc before and after Mas de Daumas Gaussac was a different animal, as no-one had previously seen France's huge Southern hinterland as much other than a source of cheap bulk wine. Not to mention that a Languedoc wine might fetch super premium prices.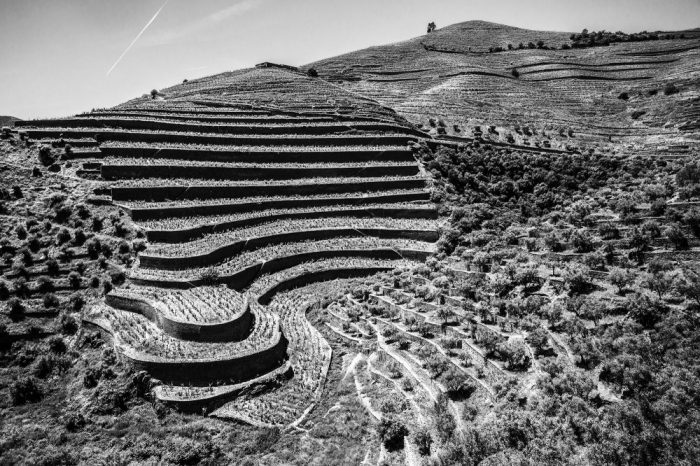 On this basis, Portugal's Douro region is still in its nappies when it comes to non-fortified wines – an increasingly important sector, but a relatively new one. To date, the Douro's only cult "still" wine is probably Barca Velha, the creation of Casa Ferreirinha in 1952. Today, a bottle of one of the mere 17 vintages produced will set you back around $300.
64 years is a long time even in the wine world, but there might finally be a challenger. Quinta da Boavista has just released the first vintage of four red wines which are politely but firmly positioned in the "icon" space. The estate has been passed around a bit. Previously one of the more famous Port estates in Cima Corgo (generally thought of as a the highest quality sub-region), it was owned by Offley Forrester and then acquired by Sogrape in the 1990s. The Lima Smith partnership then bought the property in late 2012, shortly after purchase of  Quinta da Covela.
Not content with that, they then went and hired Jean-Claude Berrouet, previously winemaking consultant to Moueix (Pétrus et al) for 44 years, to help them make the wines. A bold statement, in as much as it made clear that port wines were no longer to be the focus.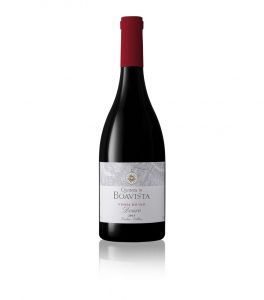 The vineyards are formidable even by Douro standards, with Oratório's stone walled terraces towering up to 9-10 meters high in some places. This is a terrain that looks like it was made for giants – in fact it's so challenging for mere mortals that there are no proper access roads, meaning horses are used in place of tractors to do the vineyard work.
So much for a good story – what about the wines? The "entry level" pair have the branding "Boa Vista", with a 100% varietal that was Touriga Nacional in 2013, but could be whatever else the winery feels has done well in future years – in 2013 it's lithe and elegant, with pin sharp blackberry and redcurrant fruit. Boa Vista Reserva 2013 is a blend that sees some barrique action, unlike the Touriga Nacional which was aged in 500 litre casks. Of all these wines, the Reserva felt most like it had some work to do before the oak integrated. That said, it's creamy and plush, with attractive spiced plum fruit.
The two single vineyard wines are are bottled under the "Quinta da Boavista" brand, and here we are into icon pricing, with a recommended retail price of around €100 in Portugal. Are they worth it? Certainly, if you have the money to spend. Considering the tiny yields from century old vineyards, and the seriously challenging vineyard conditions, these are not cheap to produce.
Both wines have a kind of finesse and seductiveness that feels very French to me. Jean-Claude Berrouet has definitely left his mark, but in a subtle way. Even more impressive is the deftness of the oak integration, despite the fact that the estate had to purchase 100% new barrels for the virgin 2013 vintage.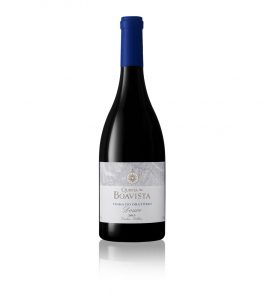 Vinha do Oratório 2013 has bright fruit and tension, a perfumed raspberry nose, hint of woodsmoke, crushed rocks and a very firm handshake. Vinha do Ujo 2013 is more strident, and feels like it could use more time in the bottle. That said, this may well end up being the most sensational of all – there are thrillingly complex herbal, cassis and dark chocolate notes that reminded me of Mencia (or Jaen as its known here). The 100 year old vineyard was of course co-planted, so it's difficult to say exactly what is in the blend.
These are wines that came from good homes – they were sent to expensive schools, primped and coifed for their Sunday best. But they have retained something quintessentially "Douro", in the fruit character, the boldness and structure. In that respect the partnership between Lima Smith's house winemaker Rui Cunha and Berrouet appears to have paid off handsomely.
It's too early to say whether Boavista will join Barca Velha as one of Portugal's true wine icons, but this ambitious project shows that in more ways than one, the Douro is hot.
I was the guest of Quinta da Boavista, who opened samples of the finished wines for me to taste. All photos are courtesy of Lima Smith Quinta da Boavista.
UK Importer – 

Portal Wines & Spirits Ltd.