Quick: name five beer styles that begin with "G." No, "German" doesn't count. As one dives deeper and deeper into the world of beer, drinking can become a history lesson. Intrepid brewers across the country are reviving extinct and forgotten styles, much to the delight of a typically adventurous craft beer community. Here we'll dig into beer's archives, which for some reason concentrate heavily on beers that begin with "G."
Gose
Gose (goh'-zuh) is a tart wheat ale which was very popular in Leipzig in the late 1800s. After World War II, the style all but disappeared, but has found a prominent niche in craft brewing in recent years.
The defining, unique characteristic of gose is not its tartness, which comes from secondary fermentation with lactic acid bacteria, but its saltiness. The water in Leipzig is naturally saline, but most gose today is produced with added salt. It's not like drinking seawater (we'll get to that tomorrow); it should be subtle and balance the acidity.
Notes: A sour, salty, typically light ale with a high wheat malt base
Recommended Gose: Real Ale 18th Anniversary Gose, Off Color Troublesome, Union Craft Brewing Old Pro Gose, Verboten Roll in Ze Hay, Four Fathers Gose to 11
Grätzer/Grodziskie
Slightly similar to gose, grätzer (gret'-zer) (or the Polish version, grodziskie [gro-jis'-kee]) is typically a low-alcohol, (3-4%) sour beer with a base of wheat malt that has been smoked over oak staves. Think of it as a cross between Berliner Weisse and Rauchbier. If you are a fan of Scotch whisky, you will probably like this beer.
Notes: Smoked, slightly sour, low-alcohol wheat ale
Recommended Grätzers: 3 Floyds/New Belgium Lips of Faith Grätzer, Monarchy Grodziskie, Farnam House Grätzer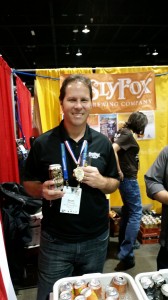 Grisette
Many savvy craft beer drinkers are aware of "farmhouse" beers, the most common example being saison. Farmhouse ales were originally brewed for workers to enjoy after a long day of harvesting, and are usually well-attenuated (dry) for a refreshing, crisp finish. However, modern saisons are often brewed in the 7% ABV range, which while enjoyable, is not exactly as refreshing.
Brian O'Reilly, brewmaster at Sly Fox Brewery in Pottstown, PA, was looking for a lighter alternative to saison, or as he puts it, a "session saison." While saison was the beer of farmers, the "Grisette" style was popular in the Hainaut province of Belgium as the beer of miners. The name, from the French word for "gray," could refer to the women in drab gray uniforms that brought the ales around to thirsty miners or the gray porphorytic rock extracted from the mines.
The Sly Fox Grisette won a gold medal at this year's Great American Beer Festival in the Belgian- and French-style Ale category. The summer seasonal ale sold well enough to be canned along with Sly Fox's other flagships.
Notes: A lower-alcohol Belgian farmhouse ale.
Recommended Grisettes: Sly Fox Grisette Working Class Ale, Farnam House Grisette Light Saison
Gruit
Although we now consider hops an essential ingredient in beer, the making of beer long predates the use of hops. Before hops spread into most of Europe in the late Middle Ages (12th-13th centuries), beer was flavored and preserved using indigenous herbs such as yarrow, myrtle, woodruff, rosemary, and others. To differentiate them from hopped beers, these herbed beers were called gruit (groot).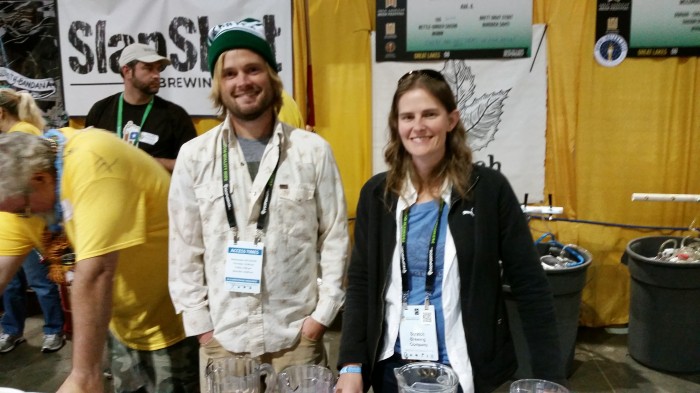 One brewer that has taken modern gruit production to a whole new level is Scratch Brewing Company in Ava, IL. Of the 80 to 90 beers the company produces in a year, roughly 12 to 15 are gruits. According to co-owner Marika Josephson, Scratch's interest in gruit is not just archaeological in nature, but also about using local ingredients indigenous to Southern Illinois. In essence, it's a search for the terroir of beer.
Many of the ingredients Scratch uses in their beers are foraged from the nearby forest by co-owner Aaron Kleidon. "As a kid, I was always in the woods," says Aaron. Now, his efforts have resulted in unique beers such as 105, a saison made with 105 different "previously living" organisms (e.g., herbs, roots, fungi, etc.). The beer is a unique, savory experience that is wildly complex.
Notes: Beer brewed with bitter or aromatic herbs instead of hops.
Recommended Gruits: Scratch Nettle Ginger Saison, Scratch Brett Gruit Stout, Scratch 105 (NB: Scratch is a small microbrewery that makes small batches, so availability might be extremely limited unless you pay them a visit!), New Belgium Lips of Faith Paardebloem, Very Nice Brewing Greener's Gruit Ale, Cambridge Brewing Company Heather Ale, Upslope Grew-it
In part two, we'll go through some more rare and obscure beer styles, only some of which contain the letter "G."