In the May 2006 issue of Wine Spectator Mitch Frank penned "New York Rising", a story identifying New York as "America's next great wine region" adding that "New York was once known for industrial bulk wine production, but passionate vintners, most working from small wineries, have dramatically improved the quality of the state's wines.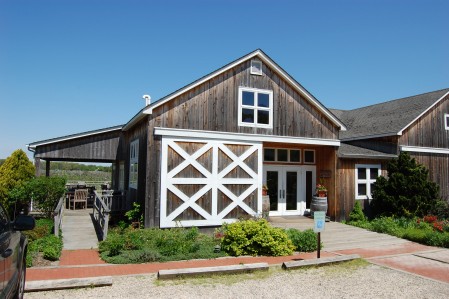 While it's true that those industrial wines are still being produced—and in large quantities—the reputation of New York's fine wine producers has grown exponentially in the last five years. The Finger Lakes region in the west-central section of the state in particular has earned long-overdue praise among wine lovers, big-city sommeliers and critics alike, mostly on the back of what I consider to be the best riesling produced in the New World.
Some on Long Island have successfully pushed merlot as the regions' signature grape, but individual wineries have had similar wide-ranging success as their Finger Lakes brethren with a diverse array of grapes—everything from those merlots to cabernet franc to sauvignon blanc to chenin blanc and tocai friulano. Merlot produces consistently, but it may be too early to say definitively that it is the grape of Long Island's future.
In the Hudson River Valley, the state's oldest wine-producing region, most wineries use French-American hybrids and fruit purchased from Long Island or the Finger Lakes, but a small number of quality-focused producers have embraced a Burgundian style of winemaking, focusing on pinot noir and hybrids in that flavor family—grapes like baco noir and chelois.
A small, relatively new region—Niagara—hugs Lake Ontario and has only scratched the surface of what is possible on the U.S. side of the border. This is a region in its infancy, but one to watch closely. Cabernet franc, chardonnay and pinot noir are the early stars, but other varieties like malbec, syrah and sauvignon blanc show promise.
"New York Arriving" would be the title for Frank's story were it written today. New York wines have never been consistently better. Thanks to improved collaboration, vineyard practices and winemaking, there's no sign of that trend slowing. The wines can be great now, but the best is yet to come.
With more than 200 wineries throughout the state, it would be a gigantic effort to highlight all that are worth watching. Instead, here are nine must-know New York wineries, presented in alphabetical order. These are wineries making some of the state's best wines today, and those who will continue to push the oenological envelope in the state for years to come.
Some names you might know already, but I'm betting others you don't—yet.
Since the early 1980s, Bedell Cellars has earned its place as one of Long Island's top wineries. Over the past decade, it has built a strong reputation for polished wines made with modern techniques that push the boundaries of what is possible on the east coast. Change is afoot, however—change for the even better.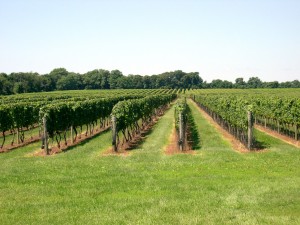 Local veteran Rich Olsen-Harbich became the head winemaker over the summer of 2010—bringing his low-SO2, no-inoculants, terroir-driven style with him. It remains to be seen exactly how his "wild," hands-off approach will mesh with an established portfolio, but I like what I'm seeing so far—and what I tasted recently from barrel and tank.
There's less new oak in play and more individual ferments and lots. Olsen-Harbich is obsessed with the various soils and meso-climates of the Bedell vineyards and wants his first wines to display those differences. Of course, it doesn't hurt that he showed up just in time for the 2010 harvest. It may prove to be one of the best seasons ever on Long Island.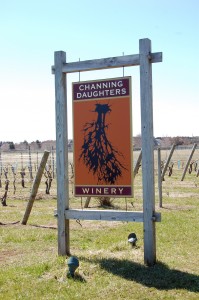 I don't think winemaker Christopher Tracy cares that Long Island is best known for Bordeaux red varieties like merlot and cabernet franc, or that for many years Bordeaux was the regoin most of his neighbors looked to for inspiration. From the beginning, Tracy's muse laid elsewhere—northern Italy.
White wines are at the heart and soul of his portfolio—a diverse portfolio of small-production wines, including single-vineyard Sauvignon Blancs, Tocai Friulano, myriad Chardonnays and blends that skillfully incorporate grapes like aligoté and malvasia bianca. A look at his red wines includes the likes of Barbera, Sangiovese, Blaufrankisch and Dornfelder alongside local favorites. And the list of uncommon grapes seems to grow every year. The winery released its first Lagrein a few months ago (the 29 cases sold out in mere days) and more recently, a new vintage of Rosati di Refosco—one of four single-variety, single vineyard rosés. Ribolla is in the ground, too.
Tracy's red, white, and rosé programs are as dynamic as any in New York, but he doesn't stop there. He makes orange wines too—white wines fermented on the skins or, in other words, white wines made like reds.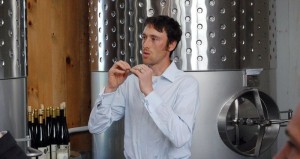 When Fred Merwarth purchased Hermann J. Wiemer's eponymous winery in 2007, he could have ensured success simply by maintaining the status quo. Wiemer was a pioneer of vinifera in the Finger Lakes, and Merwarth had been his assistant winemaker for six years, making what many considered North America's best rieslings.
That wasn't enough for Merwarth and through hard work and experimentation he has managed to build upon Wiemer's legacy and to start his own.
Some of the top single-vineyard Rieslings in the region are Wiemer's Magdalena Vineyards, HJW Vineyard and Josef Vineyard bottlings—made with slow, ambient fermentation that often end after other producers have already bottled and released their wines.
The wide range of Rieslings is stunning, but don't be blinded by their laser-beam acidity and balance—Merwarth also makes some of the state's best Gewürztraminer and Cabernet Franc.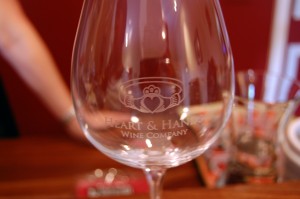 Riesling rules the Finger Lakes. There's no doubt about it. But Heart & Hands is almost singlehandedly proving that Pinot Noir can not only work but can be a standout in and area some find ill suited for red wines.
Owners Tom and Susan Higgins are Pinot purists—you won't find any Syrah here—and are well beyond passionate about Pinot. They are obsessed.
An estate vineyard was planted last year, but Heart & Hands has already made a splash with fruit purchased from some of the best sites on and around the lakes. Meticulous hand sorting, partial whole-cluster ferments, careful blending and top-of-the-line barrels add up to wines that many didn't think were possible in the Finger Lakes—world-class Pinot that speaks of region.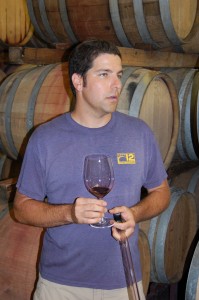 A lot of wineries claim "family-run" in their marketing material. At Paumanok Vineyards it's just the way the Massoud family has done things. Charles and Ursula Massoud founded the winery back in the early 1980s and their oldest son Kareem now makes the wines, while his brothers Nabeel and Salim also work at the winery full-time.
Ms. Massoud is German, so Riesling was a must—and Paumanok makes one of the region's best, both semi-dry and dry. Long Island's future star, Sauvignon Blanc, reaches its pinnacle here as well in all its lush, tropical fruitiness with understated grassy notes. But the white wine that gets the most attention does so for its singularity as well as its mouth-watering deliciousness: Long Island's only Chenin Blanc. Starting with the 2007 vintage, all of Paumanok's white wines have been bottled under screwcap as well, making them the first to do so in the area.
Massoud's red wines are not to be missed—particularly the deeply flavored, often complex Grand Vintage (their version of "reserve") and single-vineyard bottlings made from Cabernet Sauvignon, Merlot and Petit Verdot. The 2007 Tuthills Lane Vineyard Merlot in particular is worth seeking out.
If you spend any amount of time in the Finger Lakes, you'll quickly notice that most wineries make at least one high-residual sugar wine to appease a certain sub-set of wine trail travelers.
Co-owners Morten and Lisa Hallgren don't. Their sweetest wine typically has less than 2% residual sugar. Why? They want to make dry wines and think that dry wines express the Finger Lakes best. Tasting the wines Morten makes using grapes purchased from some of the best sites in the region, it's hard to argue.
His Rieslings stand alone in the region for their slate and river rock austerity but these aren't simple wines. They show layering and complexity not often seen in Finger Lakes dry Rieslings. Other standouts include Morten's Pinot Noir, Cabernet Franc and Meritage, which is often Cabernet Franc heavy.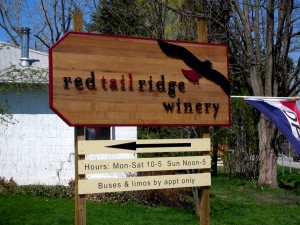 Nancy Irelan, co-owner and winemaker at Red Tail Ridge Winery on the western side of Seneca Lake is one of the true champions of sustainability in the New York wine community. She and her husband, co-owner Mike Schnelle, have built the state's only LEED-certified winery—a winery that features geothermal heating/cooling system and was built using recycled materials and stone found in the vineyards. One of their newest wines, Good Karma, was created to raise money for a local food bank.
What gets lost in the buzz around their green initiatives is just how good the wines are. And the wines are good—sometimes very good.
Not surprisingly, the Rieslings lead the way—dry, semi-dry, and semi-sweet—showing ripe fruit and impressive balance. But some of Irelan's other top wines are made with unexpected grapes. Her Lemberger stands out for its purity of fruit and lack of overwhelming oak. A sparkling Teroldego—yes, I said sparkling Teroldego—is a one-of-a-kind wine that simply can't exist anywhere else in the world.
It's not fair to compare Roanoke Vineyards to cult producers from the west coast, but Rich and Soraya Pisacano own one of New York's true boutique wineries. Production is small, maxing out at fewer than 3,000 cases—with around 2,000 dedicated to their outstanding red wine program. Well-regarded winemaker Roman Roth—who works with Mr. Pisacano at Wölffer Estate, where Pisacano serves as vineyard manager—makes the wines. And there's the near-rabid wine club that virtually ensures many of the winery's best wines sell out quickly—and never need to be sold outside of the tasting room.
Mr. Pisacano has been planting and growing grapes on Long Island since high school, and he knew his small plot well west of many vineyards would be a special place for red grapes—even cabernet sauvignon, his true love.
There is Chardonnay and rosé to be had, but Roth and Pisacano collaborate to craft intense, complex, age-worthy reds that headline the portfolio. The Cabernets—both Franc and Sauvignon—and blends blends based on those grapes are particularly impressive.
The best wineries make distinctive wines in even the worst years. Roanoke Vineyards is on the short list of Long Island wineries that can be counted on for quality regardless of vintage.
Co-owner and vineyard manager Barbara Shinn is proving the impossible possible—organic and biodynamic viticulture on the east coast. Many inside and out of the local community thought it couldn't be done, but Shinn Estate is well into the certification process and showing no signs of slipping.
This stewardship of the land is enough reason to pay attention to Shinn Estate Vineyards. In a way, the wines wouldn't really need to be as good as they are. But winemaker Anthony Nappa gives even those not interested in organics a reason to visit.
His Sauvignon Blanc—labeled First Fruit—is always a beautiful expression of their vineyard site, ripe and fruit forward, with savory herbs and a wisp of the nearby sea. Trials with wild fermentation have been successful, as have extended skin contact with the whites.
Shinn Estate reds always show extraction and ripe flavors with distinct but not overwhelming layers of oak. They've perfected the rich, barrel influenced style of Cabernet Franc and their Merlots overflow with character and elegance.
---
Lenn Thompson is a Palate Press Contributing Editor and is the executive editor of The New York Cork Report. Formerly the editor of the Long Island Wine Gazette and a contributor to Edible Brooklyn and Hamptons.com, Lenn contributes to Edible East End and is the wine columnist for Dan's Papers in the Hamptons.