For many years, German wines made my head hurt.
No, not the headaches that some complain about when they imbibe wine. I mean the unique and sometimes confusing classification system. Of course, every country, state, and county has a different system. But the German one is unique, based on ripeness of grapes rather than locale or variety. For that reason alone, many people shy away from German wines, and some retailers are reluctant to stock them in any meaningful quantity or quality; even your neighborhood convenience store is likely to have the ubiquitous, palate-killing Blue Nun. In all candor, I must confess that I have not been a wholly enthusiastic consumer of German wines. (In part this is due to personal preference for reds, but more on that later.)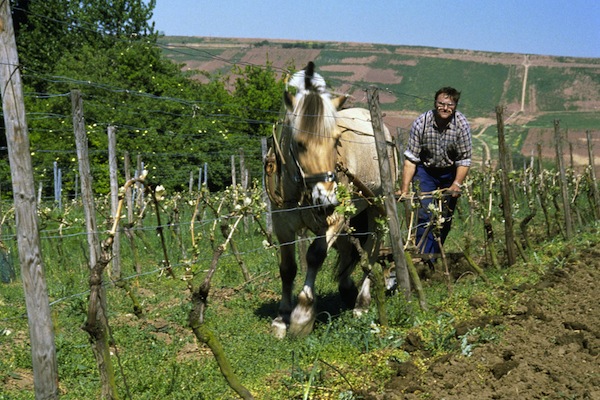 But, as I found on a recent trip, German wines are going through some changes in both winemaking and labeling. Production of organic and biodynamic German wines is on the rise, in part because of the "terroir movement" but also to comply with new European Union regulations on organic wines. And, alarmed at what they see as an erosion of German wines' reputation and an erosion of their market, some winemakers have banded together to institute a new voluntary classification system for their well-respected Rieslings that they hope will be more approachable for the consumer. These developments dovetail into one another, indicating a transition in German wines.
In these days of the Whole Foods megachain, terms like "organic" and "biodynamic" are appearing on labels of everything from watercress to wine. Indeed, the words are seemingly tossed about with abandon. There are laws and regulations around the world governing the use of such terms, but they vary wildly. In addition, there are self-policing associations of organic and biodynamic producers of food and wine with rules more stringent than national, state, and local laws. This regulatory thicket can be maddening, especially with products like wine that transit across international boundaries. What is organic wine in Germany is not necessarily organic wine in the U.S.
German wines have to adhere to European-wide standards that were put into effect a little more than one year ago. Prior to Aug. 1, 2012 the EU terminology was broad and allowed for "wines made from organic grapes" rather than "organic wine;" in other words, the rules covered only the agricultural aspects of the wine and not the winemaking process itself. Winemakers say there were debates spanning almost 20 years about what should constitute organic wine in Europe. Given the multiplicity of countries involved, it is not surprising that the debates among the winemaking countries were often fierce. (Germany ranks behind Spain, France, and Greece.)
Many committed organic winemakers say what emerged was a watered-down set of rules.
Dr. Randolf Kauer is director of the organic wine research program at the University of Geisenheim, which is Germany's equivalent of the University of California, Davis' academic wine program. (The Geisenheim Research Institute maintains its own experimental vineyards.) He describes the EU rules as more of a "political document" than an oenological one.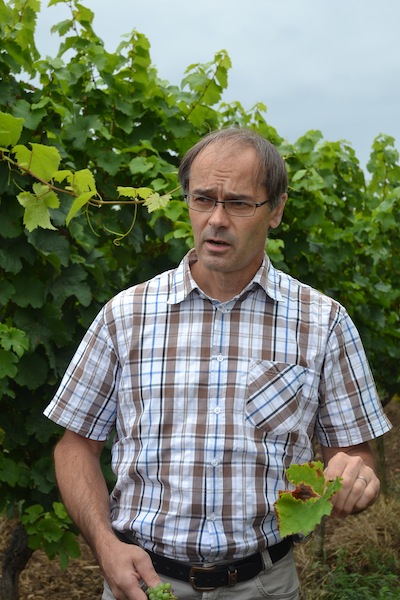 "It's a good compromise that we can live with," he said.
The central point of contention — and the one that sharply different from the U.S. Department of Agriculture's definition of organic wines — is over the use of sulfites.
Sulfites stabilize wines and prevent oxidation, so winemakers have long added sulfites to make their wines longer-lived. But many people claim allergic reactions (including those pesky headaches) from sulfites.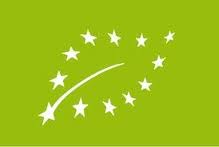 The new EU rules for organic wine allow a maximum of 100 parts per million of sulfite levels for red wine, as opposed to 150 ppm for conventional reds, and 150 parts per million for whites and rosés, in contrast to 200 ppm for conventional ones. Adherence will get a winemaker the EU organic logo on the label — a big selling point for many people.
But for a wine to be labeled "organic" in the United States — including European imports — it must contain no more than 10 ppm of sulfites. That's 10 times less than the EU standard. (Canada, by the way, allows 100 ppm.) German organic winemakers say that as a result, many of their top wines never make it to the U.S.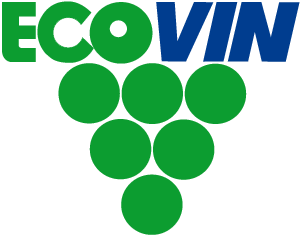 In Germany, some organic winemakers seek out the imprimatur of Ecovin, the self-policing association devoted to organic winemaking practices. It has around 200 members, and its standards exceed those of the EU. Ecovin director Ralph Dejas said the organization promotes "good wines in harmony with nature." It bans any chemical pesticides and herbicides and underscores "sustainable viticulture."
"Environmental thinking was the driving force," he said. "Now the focus is on the process."
Ecovin only covers about one percent of German wine production, but its seal is highly respected. Dejas said Ecovin is also devoted to research, training, certification, inspection, marketing and public relations, and lobbying in the German wine industry.
Biodynamic goes even further. To its proponents, biodynamic wines are the clearest and cleanest expression of terroir. Dr. Kauer said the term was defined by Dr. Rudolf Steiner, a professor and philosopher from Austria, in a series of eight lectures during the 1920s. It is holistic, even mystical to some extent. Only organic compost is used, animal horn silica is spread, a cow horn stuffed with cow manure may be buried, crops are rotated, and astrological and astronomical influences, such as lunar cycles, are factored in. Some, like Alexander Pflüger of Weingut Pflüger in Bad Dürkheim, stick to manual tilling of the vineyard soil with a horse-drawn plow.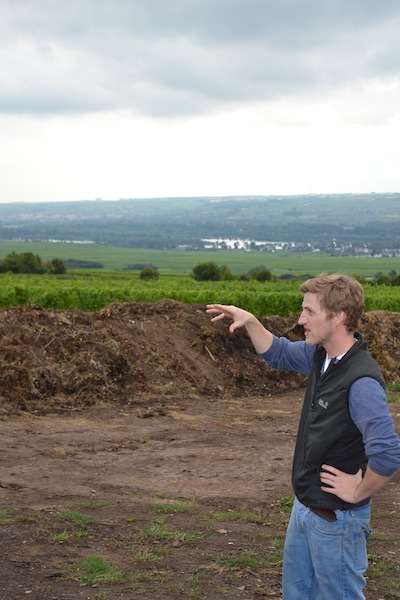 "We follow biodynamic practices, but we are not dogmatic," said Peter Bernhard Kühn of the biodynamically certified Weingut Peter Jakob Kühn in the Rheingau. "Every time we touch living matter — the plant — we look at phases of the moon."
Biodynamic wines carry the seal of Demeter, the organization devoted to certifying and promoting such wines.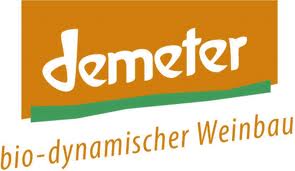 Do such sometimes practices make a difference? It is difficult to say. Many of the ones I tasted in Germany (primarily Rieslings, natürlich), were certainly full and earthy, almost racy, but it would be hard for this palate, at least, to differentiate between a biodynamic wine and an organic one. But a 2004 tasting of biodynamic wines from Europe and the U.S. organized by Fortune magazine with seven wine experts (including a Master of Wine) as judges found nine of the biodynamic wines to be superior to their conventional counterparts.
"On the whole, the biodynamic wines were found to have better expressions of terroir, the way in which a wine can represent its specific place of origin in its aroma, flavor, and texture," the report said. Ray Isle, managing editor of Wine & Spirit Magazine, said that it was a "no-brainer" for the consumer because biodynamic wines are made without chemicals and pesticides by producers who care deeply about the land and its expression in the wine. "So what if they also think burying cow horns full of manure will help them channel new life forces from the cosmos?" he said.
But there are moves in some sectors of the German wine industry to tighten standards, be they on organic wines or not, primarily through self-policing and adopting a new classification system.
The association devoted to this is called "Verband Deutscher Qualitäts-und Prädikatsweingüter" (Association of German Quality and Prädikat Wine Estates) or more simply VDP. The VDP considers itself an elite group of top producers. Its system sometimes overlaps with the traditional classifications, muddying the wine (not water, of course) somewhat, but it does make navigating the linguistic label thicket to find quality wine a bit easier.
In the traditional or Prädikat system, Kabinett wines are from the least ripe, and therefore least sweet, grapes. Moving upward in order of increasing ripeness/sweetness are Spätlese, Auslese, Beerenauslese, Trockenbeerenauslese, and Eiswein.
The VDP gradations, revised and put into general use in the just-released 2012 vintage, are based on the Burgundian Cru classifications. (In fact, I found some German winemakers calling their wines "grand cru" or "premier cru" in conversation.) The VDP says the key factor in its system is terroir, not ripeness, and the focus is therefore on drier wines. The simplest visualization, the group says, is of a four-tiered pyramid.
At the base of the pyramid is Gutswein (entry-level table wine) It is followed by Ortswein (roughly equivalent to a Burgundian village wine), Erste Lage, ("first class," kind of a grand cru), and Grosse Lage, (a "premier cru"). Grosse Lage wines can be further divided into two top subcategories: Erste Gewächs (pronounced "ge-WEX") and Grosses Gewächs (or simply "GG" on the label). The last has to meet particularly stringent standards, the VDP says.
To make things even more confusing, Erste Lage and Grosse Lage wines may also carry the traditional ripeness gradations on them — partly, winemakers say, for the traditionalists. Many VDP members, however, dispense with any Prädikat sub classification altogether.
But the question arises: if the VDP wanted to concentrate on dry whites, why did it not retain the designations of trocken (dry) and halbtrocken (off-dry)? Well the VDP wanted a system that would reflect quality. Hence, the adoption of a Burgundian-style cru system.
"Don't tell the French guys," said Tom Benns, export director for Dr. Bürklin-Wolf in Wachenheim in the Pflaz region. "Just in terms of sales, in Germany and worldwide, this VDP classification has been accepted and respected. People say, 'I'm so confused (about German wines). You have this Pradikat system, then you tell me it's a 'grand cru.' Well, go to France, go to Italy, go to Spain. Is it any different? Not really. It's just as confusing. You have to know where you're going, to which winery, who you're talking to, what vintage you're buying. It's just like Burgundy."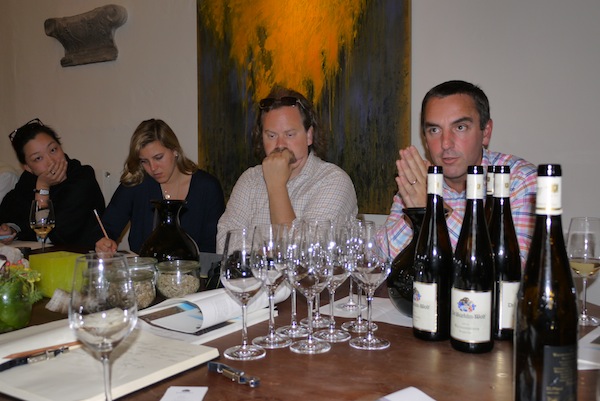 Whether the new classification will gain wider acceptance is still an open question. But for me, I don't get a figurative or literal headache from German wines anymore.