The holidays are a crucial time for retailers to meet their year-end budgets, and wineries are no exception. Many turn to marketing strategies ranging from the simple to the complex to help them drive holiday sales. At their core, successful marketing campaigns drive sales by answering the unique needs of the customer. From sales promotions that can include price reductions, free or reduced shipping, gift card promotions, and unique packaging, to events that build and support community, to sharing time and space with other vintners, to promotions tied to charitable giving—the range of marketing activities varies as widely as the wineries themselves.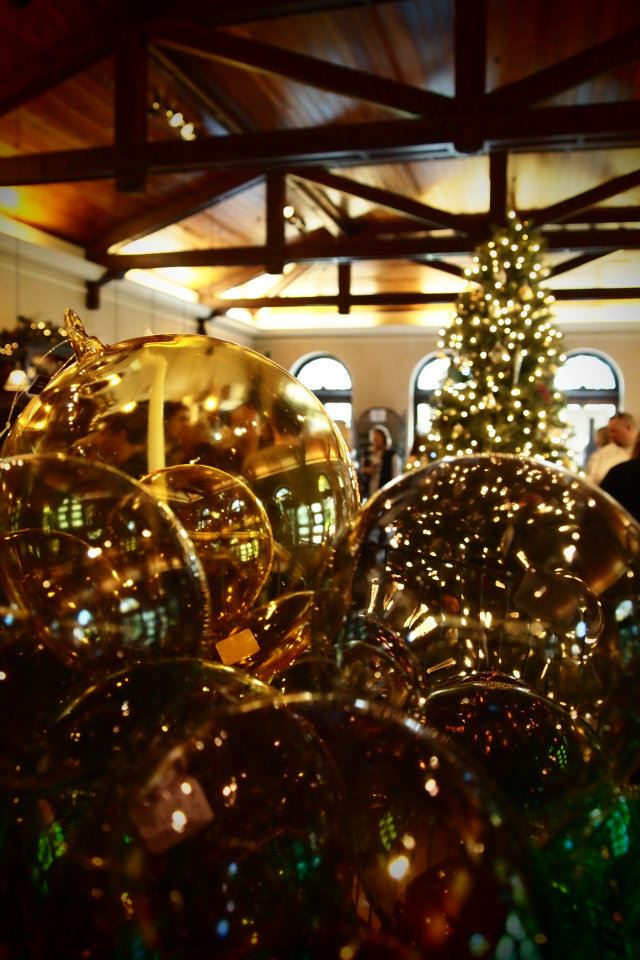 Lynfred Winery in Roselle, IL took advantage of the enormity of Black Friday by offering customers a $50 dollar bottle for just $1 if they purchased a whole case. They also celebrated CyberMonday by offering $1 shipping for online purchases. Both were wise moves: Marketing Director Christina Anderson-Heller reports Black Friday sales came in higher than last year and CyberMonday's "far exceeded" expectations. "While we are a winery open 363 days a year, a large percentage of our annual sales occur between November 1 and December 23," comments Anderson-Heller. "We try to follow the marketing [strategies] of big box stores while adding a local 'small business' aspect: Black Friday and CyberMonday are practically holidays so we [try] to take advantage of the marketing already in place [across] the nation."
For many consumers, shipping discounts make all the difference. Free shipping can be even more attractive than product discounts. A 2008 study from the Conference Board found that 90% of consumers believe free shipping offers would entice them to spend more online, perhaps to save money and avoid holiday crowds, and because it feels like getting something for nothing. In addition to its CyberMonday shipping promotion, Lynfred offers a $6 flat rate for every six bottles sold through the holidays. Heron Hill in the Finger Lakes provides free shipping for orders of six bottles or more. Even large-scale producer Francis Ford Coppola Winery offers one-cent shipping with each order of $99 for the holidays. As shipping costs increase, these types of deals are especially valuable.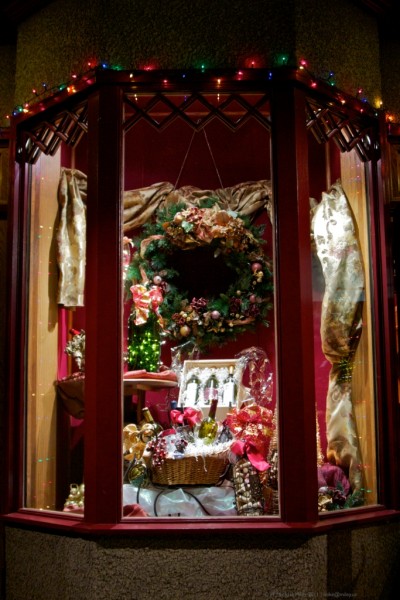 The third type of sales promotion involves the gift card. Not everyone wants to risk giving the "wrong" wine, to worry about shipping, or even to bother with such decisions. For those, gift cards are a great option. Maryhill Winery in Washington's Columbia River Gorge is currently offering a gift card promotion for the month of December, which awards a $10 gift certificate for every $50 gift card purchase. "This is the first year Maryhill is doing a gift certificate promotion," comments Maureen Lee, Retail Operations Manager at Maryhill. "The driving idea was that gift certificates are well suited for the holidays as there is no shipping fee, no guesswork in trying to pick out the perfect gift, and they are fast to deliver for people who put off shopping." By providing the second gift card with purchase, shoppers get the added benefit of taking home a bottle of wine—for themselves.
Those seeking the perfect gift bottle might turn to custom label and packaging promotions. Common year-round, these promotions are extremely attractive during the holiday season. In addition to its gift card promotion, Maryhill Winery is offering a custom label program with the idea that custom labels are fun for holiday parties and gifts. The program is in its first year, and already more than 200 cases have sold.
Consumers are probably familiar with the pre-wrapped duos and trios available and ready for the giving. For many, it makes buying wine that much simpler. Anderson-Heller of Lynfred Winery explains, "By coming up with creative wine packages, we are able to take the guesswork out of gifts for customers who are novice wine drinkers."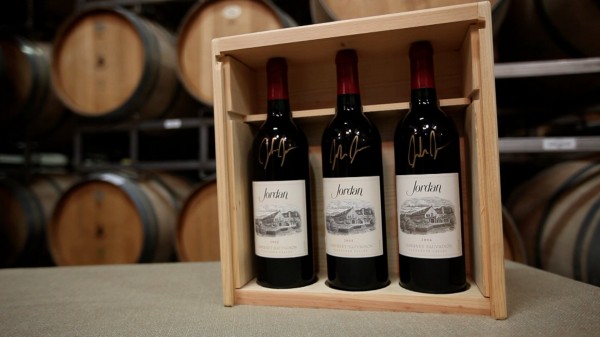 The technology-savvy business can introduce complex marketing techniques. Although the wine industry is not often considered "cutting-edge," a few wineries have emerged as technological leaders. John Jordan Winery has earned a reputation for using technology in every aspect of its business. This year, the winery worked with Total Wine & More on a custom 3-bottle wooden crate of library wines. Jordan signs each bottle personally, and the crates are stamped with QR codes that take the buyer to a custom video of John signing their bottles.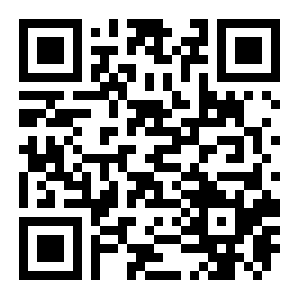 "The idea came to me when Total requested the special verticals for their top customers," writes Chris Avery, National Sales Director—from his iPad, even. "We have been working extremely hard to utilize our social media, QR code, and custom video abilities to maximize our impact in the market. This is a small example of how we were able to give our customer a 'value add' to a product that was designed specifically for a unique holiday offering. The custom video, the bottle signing, the boxes and the QR code are things that most wineries either don't consider or don't have the ability to execute. For partners like Total, it's a small way to separate ourselves from a sea of competitive SKU's."
If sales promotions such as these are the first tier of marketing strategy, the strategy of building community is the second. Nothing says "holiday" more than spending time with friends and family, and these wineries know that organizing events that bring people into their tasting rooms and vineyards result in sales. Napa's St. Supery Estate Vineyards & Winery hosts themed cellar and vineyard tours with accompanying tastings for ticketholders. Brotherhood Winery gets into the spirit by hosting an annual ceremony that draws revelers from nearby Washingtonville, NY to witness the lighting of the majestic tree that had once been requested by New York City for its Rockefeller Center celebration.
Offering a unique retail experience that connects customers to the brand is not a new concept. Where the wine industry diverges from others, however, is perhaps in its willingness to share in festivals and celebrations during the year. "One of the great things about winemakers is how friendly and supportive they are," offers Jill Ross of Oregon's Seven Bridges Winery. "It is one of the few industries where you honestly support your 'competition.' As I always say, no one wants to drink only one wine in their life."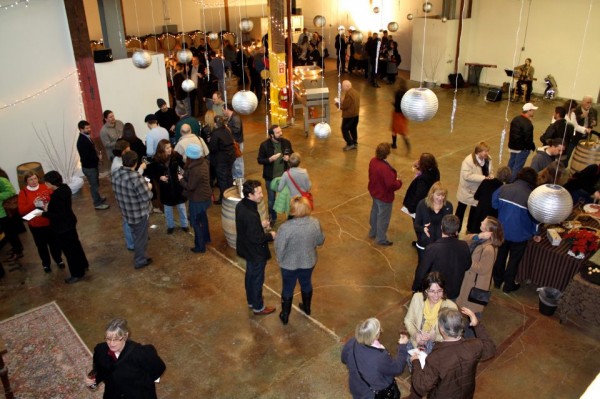 Joint events build community while at the same time celebrating it. Heart of Sonoma Valley Association hosted its 28th Annual Holiday Open House over Thanksgiving weekend. More than 2,000 guests attended, enjoying winemaker-signed bottles, holiday treats, tours, performances, and more while visiting the twenty-two participating wineries. "For many of our wineries this is one of their busiest weekends of the year," writes Josie Gay, Director of Heart of Sonoma Valley Association. "We work hard together as a group to make this a great event for our guests as well as a great sales weekend for our wineries." Holiday wine trail events are fairly common, and extremely popular, across the country.
Portland's PDX Urban Wineries also wanted to host a wine trail event, but had to overcome a serious obstacle: "Portland has a growing number of urban wineries and not everyone has a tasting room," commented Seven Bridges' Ross. To compensate, the eight wineries convened in Seven Bridge's brand new tasting room for a Winter Wine Wonderland event that included live music, appetizers, and tastings. Seven Bridges Winery also shared its tasting space with Jan-Marc Wine Cellars over Thanksgiving weekend, explains Ross. "We were invited to be guest winemakers at Anam Cara Cellars and ENSO Winery before our tasting room was ready … and loved the chance to pour our wines for a different group of customers. When we knew we would be open this Thanksgiving weekend it only seemed natural to invite another winery without a tasting room to join us, so we invited Jan-Marc Wine Cellars to share our space for the weekend. When we asked some of our visitors how they heard of us they said they googled 'Wineries and Portland' and they saw they could taste more than just one winery at our place and decided to come visit." This concept of attending a wine trail event held under one roof is quite appealing and a unique way to "visit" your favorite wineries.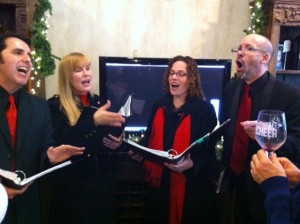 Finally, in addition to building community, some wineries give back to the community. Honig Vineyard & Winery regularly supports local causes, and donated November tasting fees to the Napa Food Bank. In December, they will provide a complimentary tasting to anyone who brings in a toy for their toy drive.  "We feel that it's very important to give back to our community—both as a family and as a business," writes Stephanie Honig. "Our family has always been civic minded and philanthropic and this has been instilled in us from a young age … around the holidays we always do something special." Marketing promotions tied to charity successfully draw people to the winery because people feel good when they donate, and these promotions make it easy to do so. The result is they feel good about themselves for participating, and about the winery for organizing it, and the community overall reaps the benefit.
Americans plan to spend more on holiday shopping this year than they have since 2007, according to a Gallupstudy released last month. If record-breaking BlackFridayweekendsales are any indication, they are well on their way. Wineries are offering a multitude of options in terms of gifts for ourselves, friends, family—and even our communities, as well.
---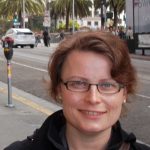 Kristina Anderson is an Industrial-Organizational Psychologist, and together with her husband, the publisher of www.localvinacular.com, a wine blog focused on wine education and enjoyment. They live in Brooklyn, NY.