Confession time: Years ago, I used to think I was sophisticated because not only did I know that Port and Mateus Rosé came from Portugal, I also knew and loved Vinho Verde.
What could be better at the height of summer than something crisp, white and ever so slightly frizzante? And better still, typically at only 10-11.5% alcohol, you can down it by the gallon. That's about as far as Vinho Verde's image stretches for many of its fans. But there is more.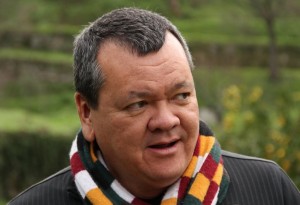 This northerly, rainy, coolish part of Portugal is also the country's largest DOC wine region – and in decades gone by, used to supply quantities of rustic, undemanding lubrication, both red and white. The last half-century has seen the region up its game quite considerably – but not always by flying the Vinho Verde banner.
Quinta de Covela
Quinta de Covela is a good example – a domain that's become one of the most well-known and well loved in the region over the last 20 years, but more for its refined Bordeaux blends and the Escolha white cuvée than anything more traditional. Sadly, bankruptcy claimed the estate in 2008, and it was left to rot.
The story thankfully doesn't end there, for in 2011 two overseas investors bought the estate and nurtured it back into active use. I asked Anthony Smith, one half of the Lima Smith partnership, if they'd been tempted to go for "ground zero" given the poor condition of the estate when they took it over: "You can't just rip up the past, and we wouldn't want to – Covela was a well-loved brand and we want to build that back up".
Smith decided to retain the services of the estate's winemaker Rui Cunha, and sought direction for the wines. Cunha already had his answer – he'd always wanted to make a wine from 100% Avesso.
Avesso is a very high quality variety that gives a good deal more body (and alcohol – up to 13%) than most of the region's other official varieties (there are many). Covela had only ever used it in their "Escolha" white blend (somewhat incongruously alongside Chardonnay, Gewürztraminer and Viognier)
Cunha's wish bore fruit as Covela's first ever Vinho Verde, Edição Nacional 2012. This wine is a million miles away from the cheap, fizzy paint-stripper that gave the region a bad name in decades gone by. I loved the exotic fresh fruit aromas and the smoky, vegetal quality to the finish.
Loureiro
Avesso certainly isn't the only game in town when it comes to high quality grape varieties in the region.  Alvarinho is perhaps more well known as it metamorphoses across the border into Spanish "Albariño". In both Vinho Verde and Rías Baixas it lends its characteristic floral freshness.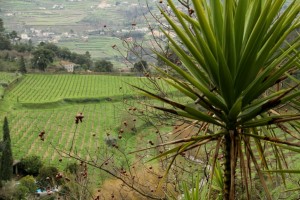 Loureiro-based wines (and there are increasing numbers of varietal offerings) can have more intense florality and driving acidity – qualities that I find pleasurable and attention grabbing. Clip do Monte da Vaia Loureiro 2012 is an excellent example, made by two of the dynamic Young Winemakers of Portugal, João Cabral de Almeida and Pedro Barbosa.
The redoubtable Dirk Niepoort also makes a standout Loureiro, "Docil". There are many more worth a mention, and luckily Julia Harding MW has put in the hard work cataloguing some of them here.
Rebirth
I'm heartened by Quinta da Covela's rebirth – it's a good demonstration of the positive effects of outside investment and shaking things up. Smith and Lima have also bought up two Port-producing properties just a bit further up the Douro valley from Covela. It'll be fascinating to see what they can achieve there.
Meanwhile, I've had my own shake up. I wasn't the sophisticate all those years ago – Vinho Verde was.
Quinta de Covela wines are available in the US from David Bowler Wine. 
Clip has no US distributor at the time of writing.