Elisabetta "Lizzy" Tosi visits legendary Amarone winery Quintarelli, founded by octogenarian Giuseppe Quintarelli. There, wine is made the same way it has been since Giuseppe's father moved to this land in 1924. And the Amarone wines are still released only after many years of ageing in the Quintarelli cellars.
---
"What do you think is the secret of success of your grandfather?"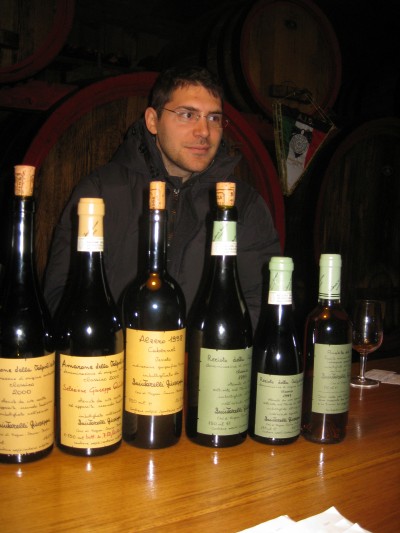 I deliberately ask this targeted question. Francesco Grigoli is Giuseppe Quintarelli's grandson; Francesco, it seems to me, has inherited his grandfather's calm, thoughtful manner. He doesn't answer my question, but he welcomes us, and leads us to the barrel area where we see the family's oldest and most historical barrels, those with symbols carved into the wood: two peacocks, a cross, a bunch of grapes, a cup. Giuseppe Quintarelli is not on hand; he is very reserved, and shuns publicity.
Our visit continues in the tasting room, which is cluttered with boxes and bottles. Francesco takes some bottles and begins to uncork a few of the famous Giuseppe Quintarelli wines. I repeat my question: "Does your grandfather have a secret for his success? What is it?"
Francesco reflects a few minutes, then answers: "An obsessive quest for quality—in the whole process of winemaking, including the packaging: the details of the corks and the caps, labels made by hand, the type of glass for the bottles…" He smiles. "And great, great patience. To wait for the product, to respect the evolution of the wine. And then, I think that my grandfather owes his success to his character, and pride, too. He was able to hold out during the less fortunate times in history. It 's true that we must understand market needs, changes in tastes … But his wine is this, in front of you, and he always presented it without compromise. So he became a myth."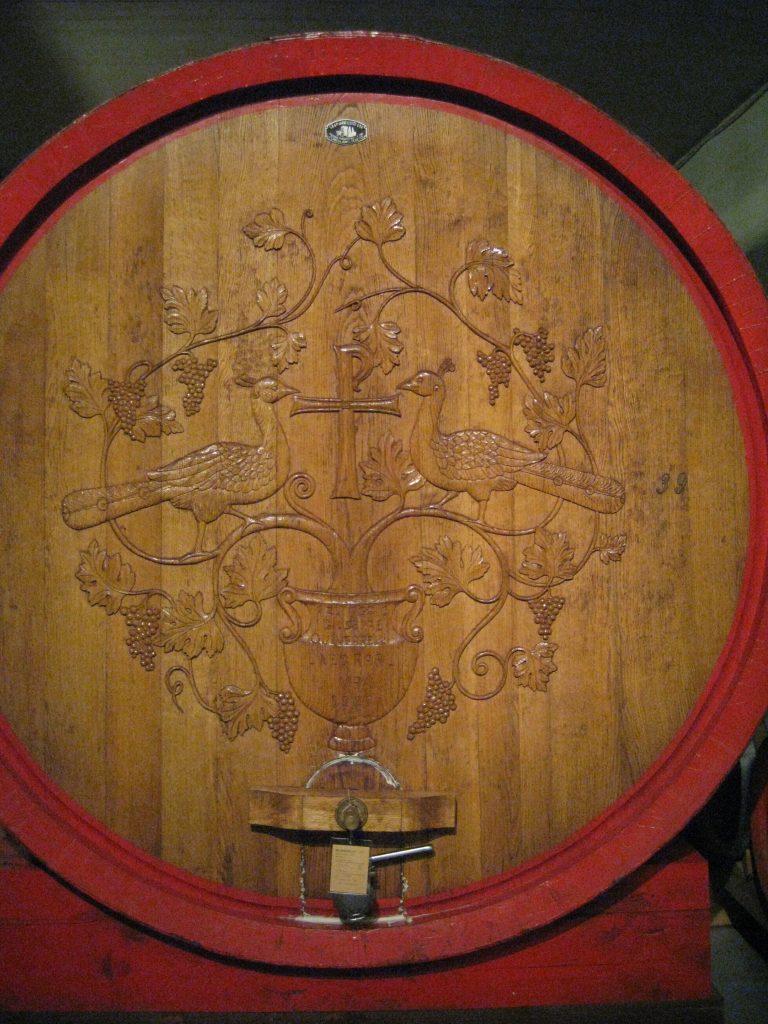 And so his wines became myths, too: a fresh white wine called Bianco Secco (Dry White), the young red wine Primofiore (First Flower), the Valpolicella Classico, the Recioto della Valpolicella Classico and the icon of the icons: Amarone della Valpolicella Classico. All of them are labeled with a simple handwritten piece of paper and, until a few years ago, each label was stuck on by hand, with glue and brush. Today, the labels are printed and attached by machine, but the style is the same.
I note that that Guiseppe Quintarelli himself is a major component of the winery's secret. Francesco agrees, joking, "Not being able to clone him, we strive to carry on the legacy of his wines."
Giuseppe Quintarelli is perhaps the most famous producer of Amarone della Valpolicella, a wine which comes from the area around Verona, Italy. Early on, his winery became so well-known he never had to put up a sign. "There's no need," Francesco quietly admits. "The whole world knows where we are. And today with a portable GPS navigation system, it's even easier."
The Quintarelli winery is located in the small hamlet of Cerè near the village of Negrar, which is the historical heart of Valpolicella. Quintarelli's family has lived here since 1924, when Giuseppe's father sharecropped nearby vineyards. Back then the wine was exported to USA in 50 liter barrels. The vineyards surround their home and cellar, on the hill called Monte Ca' Paletta: 3 hectares planted in the pergola veronese system for the local varieties (Corvina and Corvinone), and guyot for the international (cabernet sauvignon, cabernet franc, merlot).
Some plants are very old (50 years), others younger. "My grandfather was one of the first to work with Cabernet," explains Francesco. "His famous wine Alzero is a blend of Cabernet Sauvignon, Cabernet Franc, and a small percentage of Merlot." Other vineyards (8 hectares) are located among the villages of Sant'Ambrogio di Valpolicella (Conca d'Oro), Valgatara and in the eastern part of Verona, in Montorio.
What about the soil?
"Here, Ca' Paletta has limestone. But my grandfather always wanted hillsides, anywhere. He always says that 'the best things come from mixing.' When you ask him to be more precise, he never gives you a definite answer: he always says 'a little and a bit.'
In August 2010 Giuseppe Quintarelli, then over 80, passed the baton of the winery to the family of his oldest daughter, who is Francesco's mother. Giuseppe remains in a supervisory role, but he knows that his famous style for producing the highest quality wines is safe: a mix of personal low profile, simplicity, passion for the land and the vine. Especially when Francesco tells me: "When I began to work here, I realized I had to change my mindset. I would not simply sell the wine; I had to preserve our identity. I had to maintain the Quintarelli style."
Francesco grew up in his grandfather's winery. He vividly remembers summers spent gathering cherries and helping his father in the cellar, and the autumn grape harvests. After getting his degree in Economics at University of Milan, he spent most of the next seven years working abroad. Last summer he decided to return to work at home, in his grandfather's winery. He is in charge of foreign markets and public relations.
How many bottles do you produce?
"Approximately 60,000. The white wine, the Primofiore and the Valpolicella are produced every year, but the Amarone just in the best vintages. When my grandfather realizes that it's not an Amarone vintage, he produces the Rosso del Bepi. [Bepi is a nickname for Giuseppe.] So, in 1994, 1996, 1999, 2002 you won't find Amarone della Valpolicella, but only Rosso del Bepi."
"Do you also produce the so-called 'baby Amarone,' Valpolicella Ripasso?"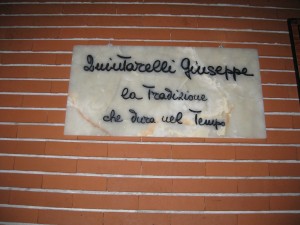 "In reality, part of our Valpolicella is made with the ripasso technique, but my grandfather did not ever declare it, because it has always been a common practice here in Valpolicella, not a novelty," Francesco answers. "He never wanted to call his wine Valpolicella Ripasso, and especially not in recent years: he said it was a marketing gimmick. The wine has to please people for what it is, not for what it purports to be."
Quintarelli is very famous all over the world, but what are some of the new countries you are exporting to?
"Peru, Indonesia, Kazakhstan… Quintarelli wines are also in Thailand, China, Singapore, Brazil, Canada, Japan, Russia. In the USA we have had the same importer for 35 years, he is practically one of the family," Francesco relates. Even now, Quintarelli does not need to look for new importers in the newer markets: importers line up at the door for these wines.
Do you have any special plans for the future?
"For now, no," Francesco says. "All we need is to consolidate our presence, ensuring a soft handover. Everything should remain as it was, with the wines—even with all the new technologies, new media and other tools."
The world has changed greatly since 1906 when Giuseppe Quintarelli's parents travelled for five days with two horses to take 50 liter barrels of their wine to Genoa for shipping. Today, wine is produced everywhere in the world. The competition gets fiercer every day.
Is there room for a romantic winery like Quintarelli?
"It's true, nowadays there are a lot of good producers," Francesco admits. "We also are aware that the world has changed. But for now we have seen that our method is right. As long as customers come looking for us, we can focus on doing our job. While being vigilant, we can remain true to ourselves."
He reminds me: "My grandfather could not always could sell his wine. In the 1990s a very different style was fashionable: people liked wine aged in barriques. He was a known brand, and yet he sold less. So even he had his ups and downs, commercially speaking. But this has not changed his way of making wine. If had adapted to current trends, he would not have been true to himself." He would not be Giuseppe Quintarelli, the mythic figure of Valpolicella…
---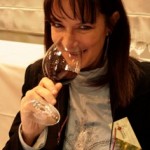 Elisabetta Tosi is a freelance wine journalist and wine blogger. She lives in Valpolicella, where the famous red wines Amarone, Ripasso, and Recioto are produced. Professionally, she serves as a web-consultant for wineries, and in her free time  writes books about Italian wines. She is also a contributor to Vino Pigro.