Names are important. Let's consider two wine regions in Portugal: Ribatejo and Tejo.
Ribatejo has a history of more than 250 years of producing boatloads – literally – of cheap wine, much of it sent in enormous containers to Portuguese colonies like Angola. Tejo (pronounced Tay-zhew), on the other hand, is a five-year-old region that is striving to build a reputation for producing quality mid-priced wines ($10 to $25) mostly but not exclusively from indigenous Portuguese grapes.


Before I get to the punchline, please let me telegraph it: the first rule of Tejo is don't talk about Ribatejo. The second rule of Tejo: Don't Talk About Ribatejo!
Yep, it's the same place. In 2010, they changed the name, the whole boatloads-of-cheap-wine thing not being the best reputation to have these days.
The region stretches from the banks of the Tejo river, only an hour northeast of Lisbon by car, to the mountains that separate it from the much hotter Alentejo region.
"Here we have more freshness and acidity. More cold nights to preserve the acidity," says Quinta da Alorna winemaker Martta Reis Simões.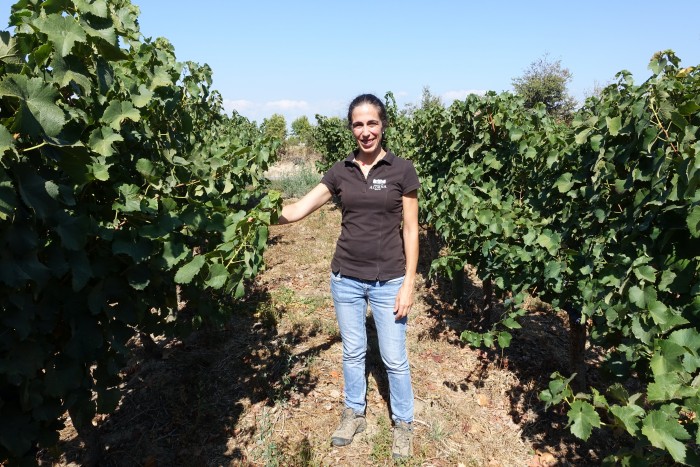 But Alentejo is "hotter" in more ways than one: its wines are on wine lists in Lisbon and store shelves in New Jersey, whereas Tejo wines are fighting to get that recognition. Tejo reminds me in many ways of Lodi: better than it gets credit for, but possibly fighting a glass ceiling for how good most of its wines can possibly be.
To be fair, I just wanted to make a cheap Fight Club joke about split personality. The very old wineries in Tejo – some owned by the same families as in the 1700s – are proud of their history, and justifiably so. It's colorful: it's the history of Portugal.
In 1640, Portugal staged a revolution against Spanish rule in the latter stages of the Thirty Years' War, which might have been a model for Game of Thrones because it involved most of Europe. Thirty years was an underestimate because Spain fought England, France, Sweden, Holland, the Ottoman Empire and various German states for almost 50 years. Encouraging the Portuguese to rise up was partly a French idea to give Spain one more troublesome border; the French were always good at that sort of international maneuvering until the 20th century.
In 1668, long after most of the fighting had ceased, the Treaty of Lisbon gave Portugal back its independence and its empire and recognized a non-Hapsburg king, Alphonse VI.
Alphonse, and his heirs, liked to go hunting. Remember, there was no TV back then. The hunting was good along the Tejo river on the cool side of the mountains, about 80 km away from the palace in Lisbon. That was usually a two-day ride with the supply train, so naturally the king would stay a few days. The noble families of Portugal began building houses out there so they could host the king on his hunting trips. He responded to good hospitality with generous land grants.
Amazingly, some of those original land grants AND parts of the houses still survive intact in the 21st century, having made it through both fascism and a left-wing revolution. Many businesses were nationalized in one or the other.  Casa Cadaval was established in 1648; a land grant even before the treaty. Quinta da Alorna was established in 1723. Casal Branco has been in the same family since 1775. To be honest, I only really liked five wineries in Tejo, and those are three of them.
They're all really similar. They each have an enormous slice of land from the river to the mountains. Casa Cadaval has 25 square miles: it's an estate the size of Syracuse, N.Y.
Even 40 years ago, very little of these estates percentage-wise were vineyards: they still have huge forests and various farm interests. Casa Cadaval, to name just one, had about 10% of its estate devoted to wine, all of it on rich alluvial soils, the better to produce boatloads of cheap bulk wine for Angola.
In a region with a few influential people, they talk. In the 1990s the big wine estates saw the writing on the wall for the bulk wine market. When Portugal was the poor child of Western Europe, it could win price competitions with its bulk wine. But as its economy improved, it began a competition with South America that would be increasingly difficult to win. They knew they had to make better wine, and they knew they needed to charge more for it.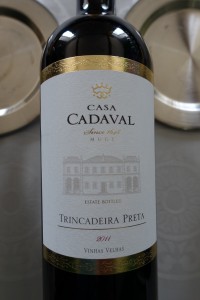 Casa Cadaval and Quinta da Alorna tore up most of their old grapevines on the fertile soils and planted melons, tomatoes, etc. Then they planted new vines on the sandiest soils on their property.
They also spent a lot of money on upgrading their facilities, because they had to. Quinta da Alorna has spent $5.5 million in production improvements since 2001, and has another $1.5 million planned. It's common in this region to see shiny new tanks and presses inside 200-year-old buildings that aren't air-conditioned. You'd think the newer wineries would have technical advantages, but I didn't find that to be reflected in the wines.
Young women winemakers used to be big news; it's a good sign for the wine world that they're not a headline anymore. But there are several running very old estates in Tejo.
"I worked in Alentejo before," says Casal Branco winemaker Joana Lopes, 32. "This project is very interesting. It's a very old winery but we have to make new wines. We have some very old vines and we have to make some expression of terroir. In Alentejo, the vines are all young. This is very different. The estates are very big, but the vineyards here are very small. You have to pay attention to each vineyard."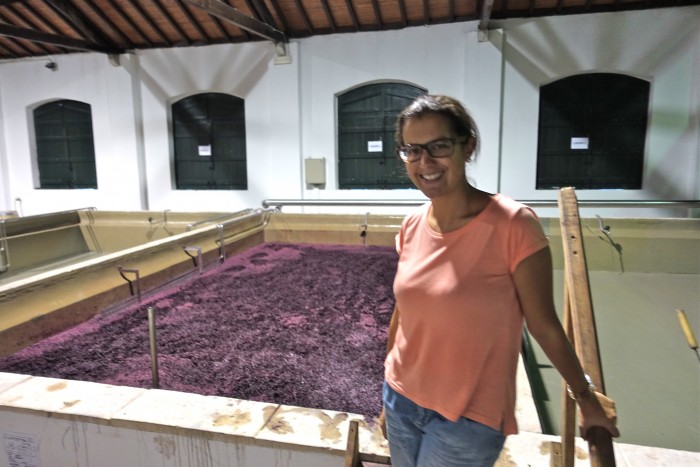 The question continues as to what to plant. Traditionally, the whites have been a blend of Fernão Pires, the most widely planted white grape in Portugal, and Arinto, which is believed to be native to the region. They're still a perfect combo: Fernão Pires is aromatic but low in acid, whereas Arinto has a firm backbone and good freshness. The best Tejo wines still are based on these two.
"I really like Fernão Pires," Simões says. "I had never worked with it before I came here. You can do everything with Fernão Pires: white wines, sparkling, sweet. Fernão Pires doesn't have many acids, so for aging it, it's not really good. But Chardonnay doesn't have many acids either, and it's good for aging, so who knows?"
So Tejo has the whites figured out, and I highly recommend them. Special favorites: the blends Quinta da Lagoalva Talhão 1, Casa Cadaval Padre Pedro and Quinta do Casal Branco, and the single-variety Fiuza Alvarinho.
But the region is still wondering what to do for red wine. The classic red combo – Castelão with Alicante Bouschet – is troublesome. Castelão is perfect for making boatloads of cheap wine: it's hardy, productive, early ripening and red. What more could you want? If your answer is flavor, complexity, potential, look elsewhere. Alicante Bouschet is a terrific grape to beef up red blends with dark color and fruit flavors, but unlike Arinto, which is proving to be interesting on its own when farmed for fine wine, Alicante Bouschet peaks at supporting player.
"Tejo whites are better than the reds," Lopes says. "Last year, 2014, for reds it was very difficult. The whites were beautiful. People in the region don't understand the red wines. They don't understand you treat the different grapes different ways."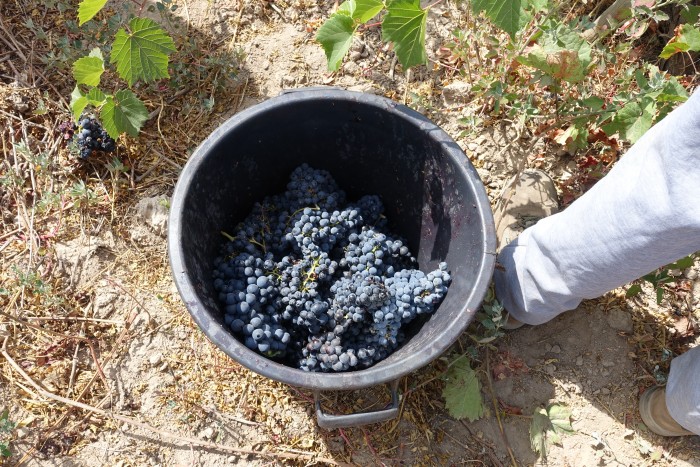 Perhaps that's why the few very good red wines from Tejo are single-variety wines. Casa Cadaval makes a Trincadeira from 75-year-old vines that have to be hand harvested by locals who cut out the bad berries from each bunch. The vineyard is slowly dying and when it goes, they'll probably plant melons there, but for now the wine is spicy and balanced, with interesting coffee notes.
Quinta da Lagoalva makes a single-variety wine from Alfrocheiro, a grape you may not have seen on a wine bottle because it's usually used as a blender in the Dão region. This was my favorite Tejo red wine: it's Pinot Noir-like with its balance of ripe cherry and savoriness.
The good thing about buying Tejo wines in the U.S. is that they're cheap: most of the wines I wrote about here are under $20. The bad news is that, even though Tejo wineries are anxious to export more of them, they're hard to find outside of the northeast. Portugal overall has difficulty selling its wines here anywhere else, and Tejo isn't the trendiest region in the country. But it does have a compact new name.