Portón Master Distiller Johnny Schuler is telling the story, and it's a story he's clearly told often, about how he developed a passion for pisco.
It was 1977 and he'd been asked to step in as impromptu judge at a Peruvian competition of the traditional spirit, distilled from grapes. (The original judges apparently had been felled by failure to spit.)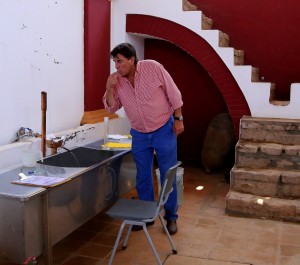 At the time, Schuler was an established chef and restaurateur in Lima with an appreciation for wine. But pisco? Not so much. Like many, he thought of pisco as harsh, high-octane stuff that lacked quality controls and had fallen out of favor even with Peruvians, who claim it as their national spirit. (So do Peru's neighbors, the Chileans, by the way; it's a sore subject.)
The first three piscos he tried confirmed his bad opinion. But things changed with sample No. 4. This pisco was good, a refined spirit that could hold its own with other classic distillates like cognac or Scotch. What it needed, he thought, was an ambassador. Someone with connections, knowledge, resources. Someone … like him.
Since then, Schuler has traveled Peru and the world promoting pisco. He's campaigned for quality measures, such as regulations banning Peruvian pisco from being aged in wood or cut with water. He's also brought bartenders, journalists and others to Peru to see pisco production up close and it was on one such sponsored press trip that I met Schuler.
In 2011 he helped launch Portón, with Texas investors Bill and Brent Kallop.
What he'd like to see next is for pisco to turn into a category with enough premium brands to fill a bar shelf, like vodka and whiskey. Pisco was a 400,000-liter-a-year industry in Peru when he started; it's now 10 million liters, but he thinks there's room for growth.
"I'm on a crusade," he says simply. Made the right way, "I am convinced, seriously and honestly convinced, that this is the best un-wooded, distilled spirit from wine in the world."
PISCO PRIMER
How it's made: Pisco is a white grape brandy. In Peru, it must be distilled from fermented grape juice made from one or a blend of designated grape varieties that come from five coastal valley regions: Moquegua, Tacna, Arequipa, Ica and Lima. After distillation, the pisco rests. The minimum is 3 months, although at Portón, the pisco rests for one year in concrete containers to give the pisco a rounder character.
Names to look for: In addition to Portón, Peruvian brands commonly available in the United States include BarSol, Macchu Pisco and Vinas de Oro.
Types of pisco: There are three main categories – puro, acholado and mosto verde. A puro is made from only one type of grape while an acholado is made from a blend of grapes. Mosto verde means the pisco is made from grape juice that has not completely fermented, which means less of the sugar is converted to alcohol and more grapes are required. It is generally regarded as the highest quality pisco. Portón is a mosto verde pisco made from a blend of Quebranta, Torontel, and Albilla grapes.
HOW TO DRINK
The most famous pisco drink is the pisco sour which, interestingly enough, was invented by a bartender from Utah who wound up working in Peru and was looking for a way to recreate his favorite whiskey sour. A high quality pisco can be drunk straight, or for an easy cocktail, there's the Chilcano which uses ginger ale.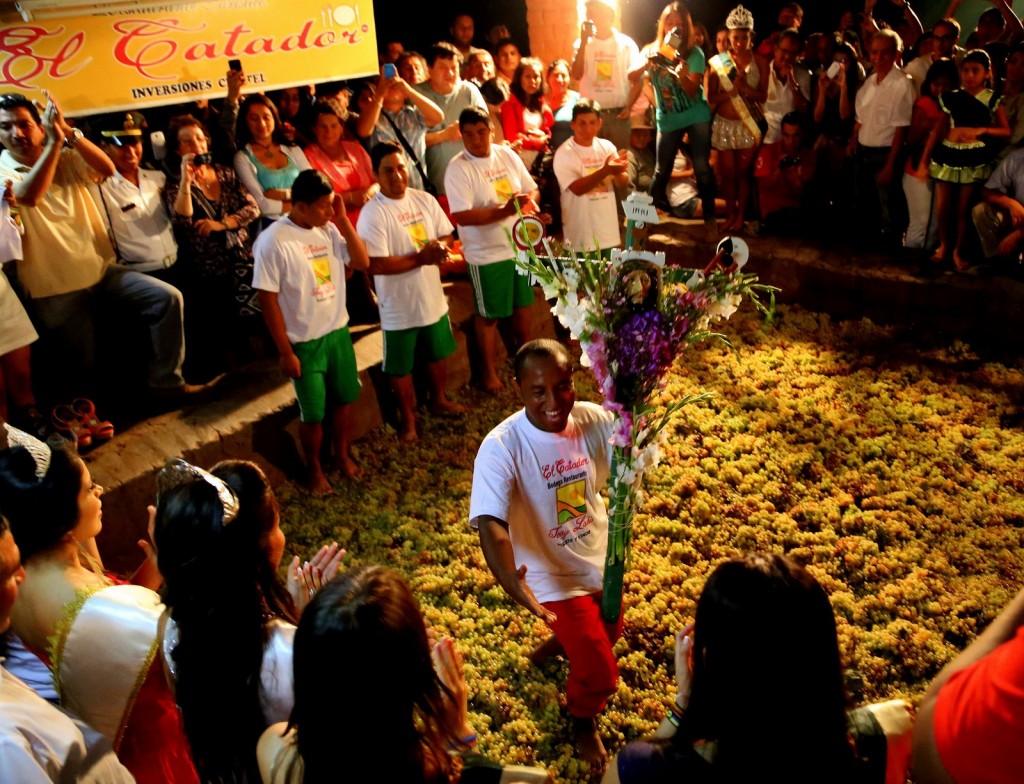 Here are two recipes from Portón:
Portón Pisco Sour
1 1/2 parts Portón
1/2 part fresh lime juice
1/2 part simple syrup
1/4 part egg white
Shake ingredients with ice and strain into chilled glass. Garnish with a dash of bitters.
 Chilcano
2 parts Portón
1/2 part fresh lime juice
3 parts ginger ale
3-4 dashes Angostura bitters
Combine Portón and lime juice in a cold glass, add bitters, then ice. Top with Ginger Ale and sit for a few seconds to merge ingredients