There are whiskies that seduce, whiskies that inflame, whiskies that captivate. And then there are whiskies like Laphroaig, a big, briny, smoky punch in the gullet that has been winning friends, or not, for 200 years.
Peat is the secret to the distinctive, love-it-or-hate-it medicinal, seaweedy character of Laphroaig (la-FRYOG, approximately), and it's for peat's sake that I'm standing next to Kilbride Stream on a Hebridean spring day as a brisk, if not gale force, wind whistles in my ears and nips at my fingers curled around a glass holding a wee dram. I'm part of a global group of reporters brought here by Laphroaig to celebrate the anniversary and learn more about what goes into the product and our research starts on the banks of the Kilbride, which today dashes past in a cascade of sepia-tinged froth. Not far away are the peat beds where workers carve out logs of the partially decomposed vegetal matter to be used as fuel to dry the malted barley, further accentuating the island influence.
Officially founded in 1815, Laphroaig is among more than a half-dozen distilleries (others include Bowmore, Ardbeg and Lagavulin) on the island of Islay (EYE-la), one of the three main regions of Scotch production, the others being the Highlands and Speyside, set in northeast Scotland and home to the largest number of distilleries, including Glenfiddich and The Macallan.
Laphroaig is celebrating its bicentennial at a time of change in the brown spirits market with sweet, mellow bourbons booming and producers scrambling to woo consumers by bringing out products infused with everything from honey to hops.
But don't expect to see a cinnamon-flavored Laphroaig any time soon.
"Yeah–no," Campbell says with a chuckle when I ask him if he feels any pressure to follow some of the trendier trends rocking the market. "Laphroaig's been a single malt for so long people have a perception, a real perception, of what the brand should be and is."
Which is not to say there's no room for innovation. Recently introduced products include Triple Wood whisky, which is matured first in used bourbon barrels (Maker's Mark to be precise) and then transferred to quarter casks for a second maturation and finished off in large European oak Oloroso Sherry casks.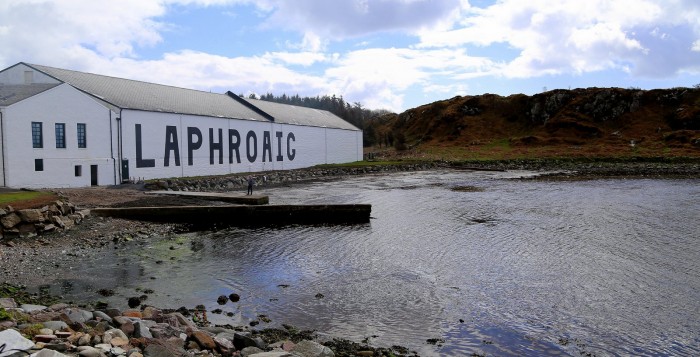 "It's really about trying to push the boundaries," says Campbell. "One of the best things about the job is the experimentation."
Some people are never going to love peat and Laphroaig's OK with that, highlighting consumers' unvarnished reviews on its "Opinions Welcome" website campaign. For Christmas, they set some of the more striking comments to carols and had a choir sing them. "It's like being kicked in the face by a horse that's been galloping in a peaty bog," was one standout.
But for those who love a briny bite in their whisky glass, the bond is strong. So far, about 700,000 people have taken advantage of the Friends of Laphroaig program in which you follow instructions that come with a bottle of whisky to register a one-square-foot plot of land on Laphroaig property. Friends who visit are given the GPS coordinates and a borrowed pair of wellies and sent out to plant a little flag emblazoned with their name and nationality. They also collect a miniature bottle of Laphroaig as "rent" from the distillery.
Fun fact: according to distillery staff a German man whose girlfriend had refused to contemplate matrimony until he owned property used his Laphroaig plot as proof he was a man of substance, and it worked.
Royally fun fact: Prince Charles is a fan and visited as part of his 60th birthday celebrations. He's also given the product a Royal Warrant, which requires the distillery to be involved in sustainable projects in the local community and be environmentally responsible. "These are things we want to do anyway," notes Campbell.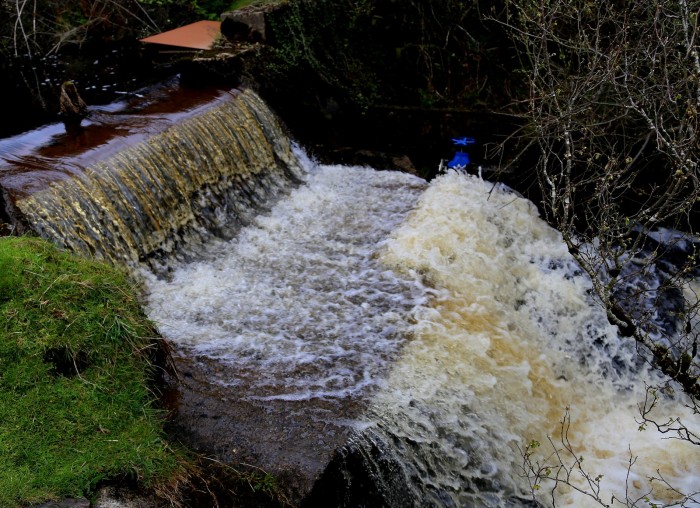 Campbell's explanation of the appeal of the Friends program is that "it's real; there's a real plot. It's fun. We engage with people. It's a marketing program but it gives, it's not all take."
The land for the program comes from an interesting time in Laphroaig history, a water war waged with a rival over the all-important Kilbride. Laphroaig ended up securing their water source and protecting it for posterity by buying acres of land surrounding the stream, meaning there are lots of plots yet to be parceled out.
As I look over the Kilbride on this blustery day, I wonder how many people have stood on this spot and chased away the chill with a dram of liquid fire. I drink the whisky: spicy, smoky, sweet and peppery.
It is like getting kicked in the face by a horse that's been galloping through a peaty bog.
In a good way.