The vast, dark room is filled with cobwebs, the stacks of wine barrels are ancient and the owner clearly hates us on sight: we are in heaven.
Subconsciously, many of us (journalists) feel there's a reverse correlation between the amount of disinterest—not to mention active dislike—shown by a winemaker and the possibility we are about to discover great, authentic wines. In this case, we are correct.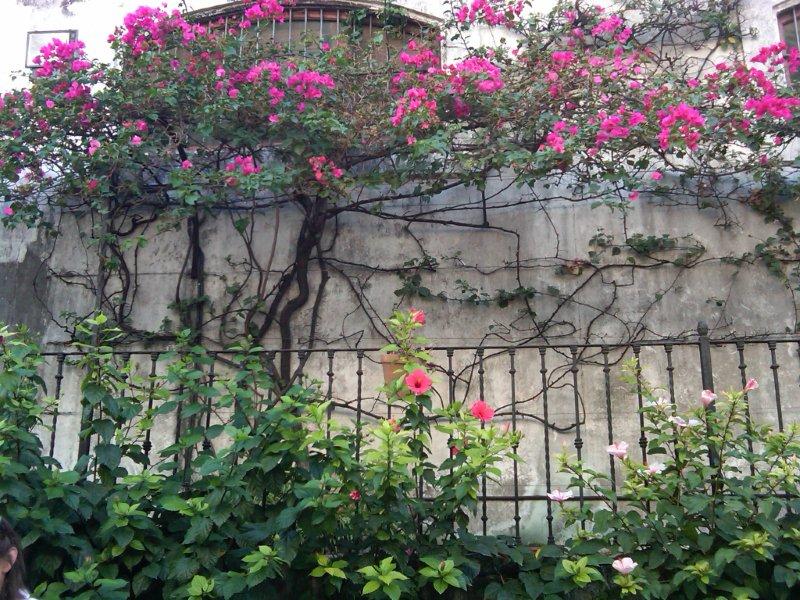 We are at the last stop on our tour of the sherry triangle in the south of Spain, at the only sherry bodega we are visiting in the ancient trading capital of Sanlúcar. We are at Bodegas Hidalgo, which also happens to be the producer of La Gitana, the export leader for Manzanilla-style.
How could a producer of such popular wines be so, um, cranky? Idiosyncratic? But he was. And then we discovered that Javier Hidalgo produces another kind of Manzanilla here: the sherry his grandfather loved. It's a style called Manzanilla Pasada, and it's more golden, more tart, and more full-bodied than the modern Manzanillas. Hidalgo deplores current tastes in wine; he maintains people today like their wines watery.
Hidalgo is wiry and trim, dressed dapperly in shades of white, very vigorous; on close inspection he appears to be in late middle age. He's a champion of wildlife protection, especially birds, and he's also an award-winning horseman. It is easy to picture him living in the 1920s or 1930s—and perhaps that would have been easier for him. But slowly, he begins to warm up to us, as we make copious notes, sipping the Pasada with great appreciation. We are still surprised when instead of shooing us out once we've tried the Manzanillas, he leads us across the way to the rest of the sherry barrels, those housed in another centuries-old warehouse, to do some more tasting.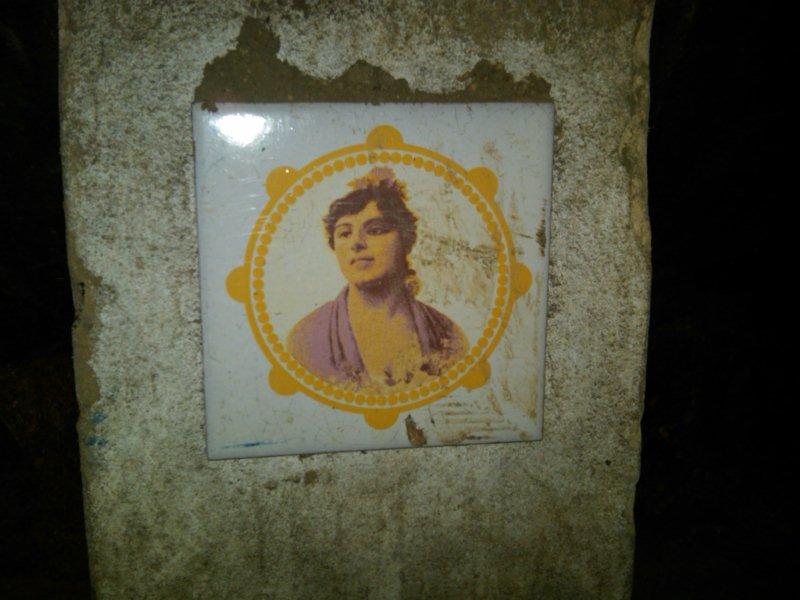 Most sherry bodegas are vast cathedral-like rooms with stone pillars, and ceilings soaring double the height of the stacked barrels, whether the barrels are placed two, three, four, or more high. Here in Sanlúcar de Barrameda the sea breezes carry a tang of saltiness into the Manzanilla, which you don't find in dry Fino sherries.
In order to understand this wine, it helps to know how it is produced.
Dry, piquant Fino sherries are made in Jerez, but tangy, delicate Manzanillas can only be produced in Sanlúcar. All sherries are matured in naturally-vented bodegas, where windows set high in the walls are opened or closed, depending on which of the winds is needed at the time. The levante is a dry wind from the east; the poniente brings heat and moisture from the Atlantic Ocean.
All sherry is made from white grapes, and almost all is made from one: palomino. In this warm climate, it's important to get the grapes to the press as soon as possible, and as winemaking has modernized, presses are moving closer to the fields, sometimes even at the fields.
The first yield of the grapes is a light pressing, almost free-run juice, earmarked for the more delicate Fino and Manzanilla sherries, which develop the lightest colors, pale tans. After fermentation, these wines are fortified to 15% alcohol, and are then developed by "biological ageing." The wine is put into neutral American oak casks, filled about 4/5ths full so a veil of flor develops on the wine's surface. Flor consists mainly of four strains of yeast. The yeast organisms form a barrier on the surface of the wine. The yeast itself interacts with both the air above and the liquid below, but does not allow the wine to oxidize. This goes on for a minimum of three years. During this time, the barrels are placed on their sides, on the top row of a stack of barrels. Every year, up to a third of the sherry can be withdrawn (in periodic batches) from the bottom row, and bottled. When wine is withdrawn from below, the casks are re-filled with the wine from the next level up. Those barrels are then re-filled from the next higher casks, and so on. This is the famous solera system.
The next pressing of the grapes produces a more structured wine that will undergo oxidative ageing. After fermentation, the wines are fortified to a minimum of 17% alcohol. They are placed in barrels in the same type of solera system, where they age while interacting with oxygen. These are Oloroso sherries—smooth in the mouth, with rounded flavors. They can age for many years. In 2000, new official categories were introduced for the most aged sherries, which are a deep, clear brown in color: VOS sherries are at least 20 years old, and VORS sherries are at least 30 years old, but are often 40 or 50.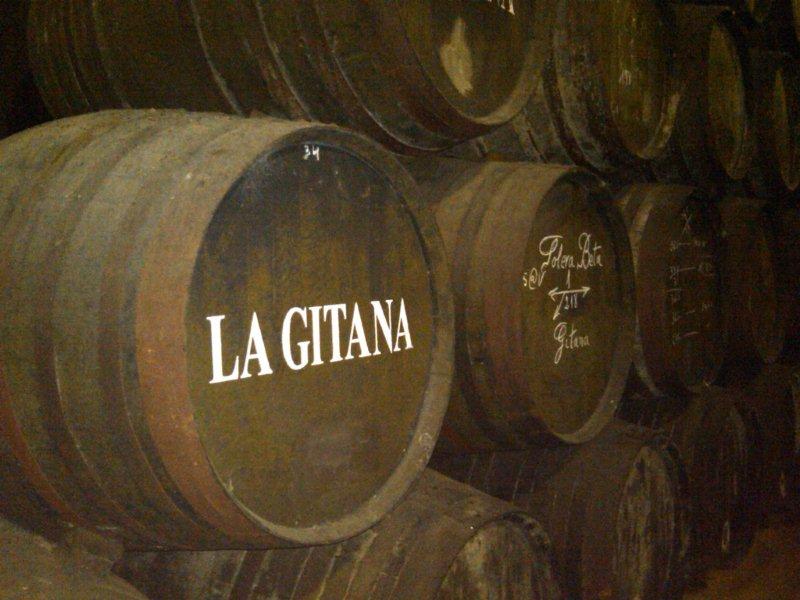 In between are sherries called Amontillado and Palo Cortado. Amontillado is a wine whose flor disappeared after a few years, and then it aged oxidatively. It is tangy and bone dry, amber in color. Palo Cortado is a complex, dark amber wine, which was originally intended to be a delicate Fino or Manzanilla. Traditionally, when sampled after a short time in barrel, the wine's aromas and flavors were found to be more of an Oloroso style. So it was then fortified for a second time. This caused the flor to die off, after which the wine aged oxidatively. Palo Cortados used to be very rare, but have become fashionable nowadays, so there's a higher demand. And because there are fewer occurrences of these changing wines (with more sophisticated winemaking techniques) some producers are making Palo Cortados "artificially" by simply killing off the yeasts in some of their Fino wines. Some call this scandalous; to others it's simply business.
Sherries are all kept in barrels for years, and the barrels themselves are kept for decades, even centuries. It's critical to fix them immediately when a stave or other part of the barrel starts to fail. There is some turnover in bodegas and sherry producers, so back in Sanlúcar, Javier Hidalgo is able to buy up used barrels for the periodic repairs he needs. He—as all bodegas do—has several coopers on staff who continually inspect and repair barrels.
At Bodegas Hidalgo, after sipping the aged Manzanilla (called "Pastrana") we found out that Hidalgo's new book, Manzanilla (written with Christopher Fielden), just came out in English this summer. We grabbed copies at the winery's tienda while we could; unfortunately, book signings are scheduled only for the UK this fall.
We also sampled Hidalgo's Oloroso VORS: honey, toffee, orange peel, the aromas of cognac, yet still a dry sherry. Then he dipped into a cask of Palo Cortado—remember this started as a Manzanilla—untouched for 50 years: a bourbon-like nose, salted-caramel flavor, almost orangey, and still exceptionally fresh. Even Hidalgo's sweet Pedro Ximenez has a salty aura surrounding it; after a typical nose of fine varnish and dried figs, in the mouth it's fig syrup and raisiny chocolate—yet it still magically harbors a taste of the nearby ocean, to the very end. We look up from our sherry glasses, slightly sticky but happy: we have found sherries we love, and Hidalgo doesn't hate us any more.
Update: Listen to an interview with Becky Sue on iWineRadio.
---