Red, warm, velvety, full bodied: this is, generally speaking, the identity card of Amarone della Valpolicella, one of the most esteemed Italian wines in the world.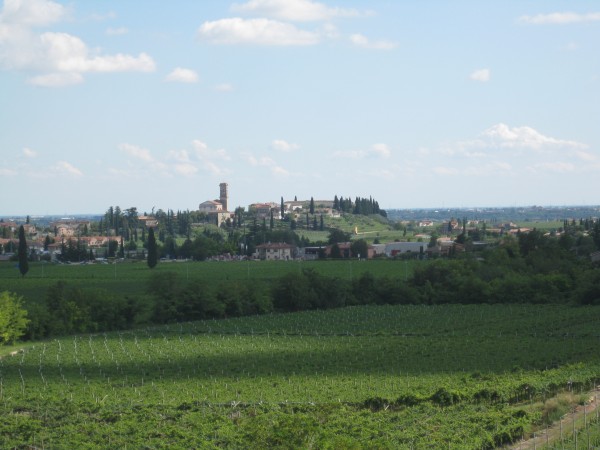 As Amarone lovers know, this wine comes from an area called Valpolicella, near the romantic city of Verona, where another famous wine is made: Valpolicella Ripasso, also known simply as Ripasso. The link between these two wines is very strong: not only are they made with the same blend of grapes (mainly corvina, corvinone and rondinella) but the production of Ripasso is directly related to that of Amarone.
While Amarone continues to be an icon in the wine world, currently Valpolicella Ripasso is achieving major commercial success. The reason is simple: Ripasso wine is very pleasant, often structured and fragrant like Amarone, but not as expensive. So in several areas, including Canada, Russia, Northern Europe and United States, many people now prefer to buy Ripasso instead of Amarone wines.
Because Ripasso's popularity has shot up over the past few years, wine producers outside the production zone are trying to imitate it; as you know, the wine world is full of fake Prosecco, Pinot Grigio, Barolo, Champagne, etc. In order to guarantee Ripasso's authenticity, since December 2011 all the bottles of Valpolicella Ripasso have a state seal on them. (So beware of those that don't have it.)
Currently, more than 20 million bottles of Ripasso are made every year. But for the moment, we'll ignore the commercial aspects of this wine and consider the production method used to make Ripassowine. This includes the process of drying the grapes from which this wine is made. The truth is that in Valpolicella, with a handful of local grapes (which are frankly not so special) and an ancient technique, the wine producers are able to accomplish miracles: they multiply wines and styles. In fact, in the case of authentic Ripasso wines we can say that variations on this technique are limited only by the imagination of the wine producers – taking into account the official regional rules of production, of course.
To ensure quality, one of the most important rules provides that a wine producer can make only up to twice the amount of Ripasso as he makes of Amarone and Recioto della Valpolicella. In other words, if a producer in Valpolicella makes 10 bottles of Amarone or Recioto wine, he can only make 20 bottles of Ripasso.
But how, exactly, is Ripasso wine made? And how was it even conceived of? In the past, when notions of viticultural processes were more limited, the wine made from the grapes of Valpolicella was often light, with a faded color, and somewhat uninteresting. To improve their wines, producers invented the ripasso technique: a second, quick passage of the fresh Valpolicella over the marc (pressed-out grapes) of Recioto, the renowned red sweet wine of this area. There was no resting on the Recioto grape skins, no long maceration. Just a true, simple re-passing.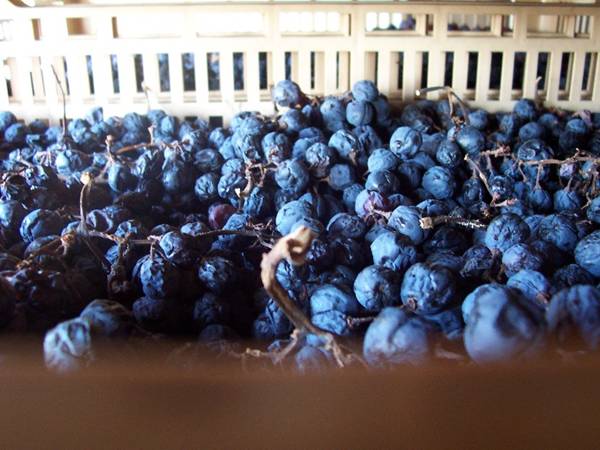 Later, it became clear that prolonged contact with the skins of red grapes — which still contained juice, sugar and yeast — could trigger a second fermentation. This resulted in an enrichment of the wine's color, structure, tannin, glycerin, fragrance, etc. etc. Thus nowadays, in early spring, the base wine Valpolicella (made from fresh, non-dried grapes) is poured over the skins, seeds and pulp of dried, fermented grapes which have been used to make Recioto della Valpolicella or Amarone della Valpolicella. This operation initiates a second fermentation that creates the Valpolicella Ripasso wine. That is the general process. However, each wine producer has his own formula, which consists of three main variables:
Choice of pressed grape skins (marc) on which to carry out the ripasso (second pass); as previously mentioned, the marc can be from either Recioto or Amarone.
Varying the time of contact on the skins of drying grapes of Recioto or Amarone, depending on the year.
Choice of adding — or not — a small amount of wine made from completely dried Amarone grapes.
You can taste the difference in variables by sampling the wines made with different methods. Let's begin with the first variable. To make a good Valpolicella Ripasso, the Valpolicella can be put in contact with:
only marc of the sweet Recioto, as in Valpolicella Classico Superiore Ripasso "Le Muraie" (from the Recchia Winery), or Valpolicella Classico Superiore"La Casetta", from Cantina di Negrar
or only marc of Amarone, as in Valpolicella Ripasso "Campedel" from Gamba winery
or a mix of both, as in the renowned wine "Secco Bertani" from Bertani.
As for the time of contact of the wine must on the dried grape skins Amarone or Recioto, it can last from a few days (as in the Valpolicella Superiore Ripasso "Monti Garbi" by the Tenuta Sant'Antonio winery) up to ten days or so (as in "Ripassa" by the Zenato winery), depending on the year.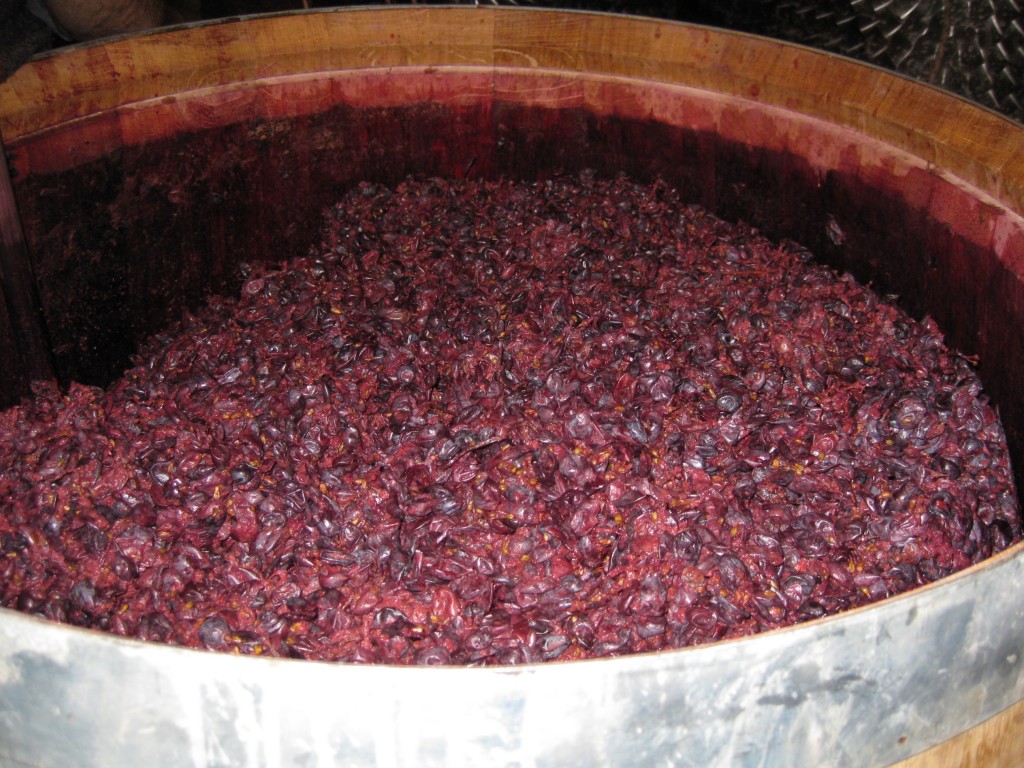 Finally, there are those who choose to enrich their Valpolicella Ripasso with a small percentage of totally dried grapes pressed shortly before beginning the process of ripasso (as Bertani does for its Valpolicella Ripasso "Villa Novare").
These are the most common styles of Ripasso, styles which can be (somewhat) recognizable in a wine tasting — at least, for a devotee of Valpolicella wines.

But there is yet another thing worth learning about Ripasso wines. If you love one particular Ripasso because it reminds you so much of an Amarone, well, it's likely there is also a little quantity of Amarone della Valpolicella in the Ripasso (or, more specifically, a small percentage of "wine available to become" an Amarone, as the Italian law says). But it's not more than 15%, and within the limits of rules of production. This is a small trick (let's call it), used by many wine producers in Valpolicella to make their Valpolicella Ripasso even more enjoyable and complex — but very rarely declared!
That being said, how do you choose a Valpolicella Ripasso for your meal? The advice is always the same: carefully read the back label, or if possible find the technical sheet online. Many producers tell you if the re-pass was on Amarone or on Recioto skins, so you can expect a drier (in the first case) or a smoother wine (in the second).
Specifically, if the aging was in new French barriques, where hints of vanilla and cocoa are expected to be more evident, a great pairing would be with grilled meat or very mature cheeses. While if the wine spent some months in big barrels you can drink it with short ribs, or a mushroom risotto, or a plate of excellent meatballs.
[author] [author_image timthumb='on']http://palatepress.com/wp-content/uploads/2010/02/162f729-e1266674226608.jpg[/author_image] [author_info]Elisabetta Tosi is a freelance wine journalist and wine blogger. She lives in Valpolicella, where the famous red wines Amarone, Ripasso, and Recioto are produced. Professionally, she serves as a web-consultant for wineries, and in her free time writes books about Italian wines. She is also a contributor to Vino Pigro.[/author_info] [/author]