Sangiovese, barbera, primitivo…the classic Italian grape varieties most cultivated across Italy. But grown in Sonoma, California? They are and have been dating back to the late 1800's and thriving today.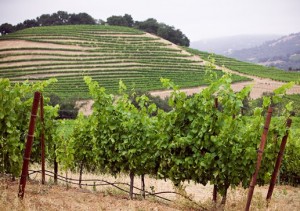 The arrival of Italian grape varieties in Sonoma can be traced to 1881 and the founding of the Italian Swiss Agricultural Colony. Started by Andrea Sbarboro in the new town of Asti (named after the region in Piedmont) Italy where he was from and still a town today in Sonoma's Alexander Valley, Italian immigrants were employed in the area's vineyards for $30 per month, given all the wine they could drink, and the opportunity to purchase land. When many Italians secured land, they chose to plant zinfandel, a variety genetically identical to primitivo.
Edoardo Seghesio was a pioneer in cultivating other Italian varieties. Seghesio left his family vineyards in Piedmont, Italy in 1886 and joined The Colony. In 1895, he purchased his first acreage in the Alexander Valley and planted zinfandel. With visions of producing exceptional Italian varieties in California, in 1910 he acquired ten acres surrounding the train station in Chianti town, named it Chianti Station and planted Tuscan varieties, sangiovese, canaiolo nero, trebbiano and malvasia to make the Chianti Field Blend. Today Chianti Station is North America's oldest planting of sangiovese and Chianti Field Blend is still produced by Seghesio Family Vineyards.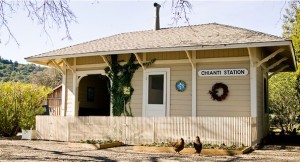 Sonoma County's multiple climates and varied soils are similar to Northern Italy and thus the region is well suited for growing Italian varieties. Over the last two decades, Italian wines have gained in U.S. popularity. Italy was the top exporter of wine to the U.S. in 2011. For both of these reasons, more and more Italian varieties, beyond Italy's most cultivated list, have come on the Sonoma scene with many Italian families leading the way.
Seghesio Family Vineyards is still going strong and run by their fourth-generation winemaker, Ted Seghesio. The family has continued to cultivate Edoardo's original vines, including the barbera, and expanded beyond them. Arneis, the white grape of Piedmont with the name meaning 'little rascal' as it's difficult to cultivate, was planted in 1992. They were the first growers of pinot grigio in the Russian River Valley in 1996 and fiano in 2003. Vermentino and muscat Canelli added in 2009 will produce their first small vintages this year.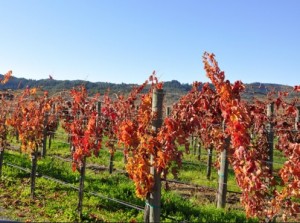 Another winery with Italian roots is Unti Vineyards in Dry Creek Valley. George Unti was influenced by his father's grape growing after immigrating to California from Segromigno near Lucca in Tuscany. George planted their first vineyards in the early 1990s and made wine for the family. In 1997, George and his son Mick decided to start the winery. As an Italian family, Mick says, the family is obsessed with Italian wine. They drink so much and know it so well that allows them to delve into the obscure in their vineyards. Not only have they been successful with barbera and sangiovese, their grafting of montepulciano in 2005 has done very well. Trying their hand at dolcetto, another Piedmont variety, has yet to produce a wine they felt up to their standards.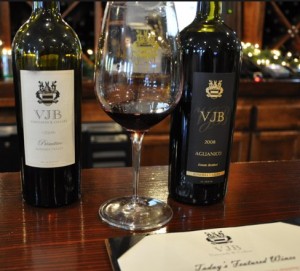 VJB Cellars and Vineyards in Sonoma Valley started in 1999 with direct roots to Italy. After moving to the East Coast in 1963 from his hometown of Bonito, Italy south of Naples, Vittorio Belmonte moved to the Sonoma area in 1976. He and his sons grew grapes to make wine for their family and restaurant. In 1999, sons Victor and Henry Belmonte started producing the wine for sale and opened their tasting room in 2003. In addition to their Sangiovese planted in 2001, they started growing montepulciano and the rare aglianico from Southern Italy. Only 100 acres of this variety are grown statewide and they have three to four acres. Since 2006, VJB has produced a Primitivo wine with grapes sourced from the Sonoma Valley, and since 2009, produced a Nero d'Avola wine from the grape native to Sicily. VJB is opening a new Italian inspired two-story tasting room and marketplace in Sonoma Valley this Spring bringing another slice of Italy to Sonoma.
---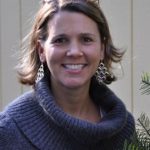 Shannon Jones is founder of Grape Occasions, a company dedicated to helping people explore wine, travel and spas. Shannon has spent more than 18 years creating meaningful and engaging branding, marketing, and communications strategy for global experiential brands in North America, Europe, Middle East and Africa. She shares her wealth of information and experiences to help you enjoy all your occasions on the Grape Occasions website at GrapeOccasions.com and twitter @GrapeOccasions.