The presence of minerality in wine is beyond a doubt a one of the most controversial and hot issues of the wine world. It stands among topics like climate change, the impact of "wild yeasts," biodynamics and natural wines, all of which are capable of generating extensive and sometimes endless discussions. Unfortunately for this specific subject, science has only very limited evidence to present.
The term minerality is very often used — or misused — not only as a wine descriptor but also in connecting a wine directly with the major soil components of a wine region. For instance, in a Chablis wine or a Mosel Riesling some claim they cannot not only taste minerality but they can actually taste limestone or slate respectively. In the "bible" of every wine lover, The Oxford Companion To Wine, the term minerality is actually missing, while only indirect reference is made through the characteristics of specific wines or grape varieties, e.g., Graves, Franciacorta, Pecorino (the grape, not the cheese), Gavi, Chablis, Assyrtiko and other entries.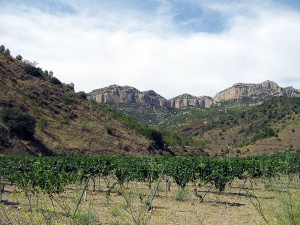 The unofficial definition of minerality adopted by quite a few wine gurus looks quite logical and understandable to my eyes. In particular, they believe that minerality is the taste of stones or the smokiness usually accompanied by vivid acidity. Some define it simply as "the absence of fruit." Trying to analyze minerality, we can see at first that the term could correlate with the mineral elements of the soil such as potassium, phosphorus, zinc or magnesium, among others. But from research to date, it is suggested that the concentration of these minerals in wine is too low to noticeably influence its main organoleptic characteristics. Consequently its impact is restricted to providing nutrients for vine growth.
Wines from famous wine regions like Chablis, Puligny-Montrachet, Meursault, Pouilly-Fumé, Sancerre and Priorat (among others), are classic illustrations of wines with minerality. But this is not to say that scientific evidence exists pointing to a direct relation between the soil and the flavor of a wine. In other words, even though, for example, intense minerality can be detected in the flavors of a Mosel Riesling, this flavor does not come directly from the slatey soils. The same case applies to Santorini's Assyrtiko where intense minerality is not a result of the island's famous volcanic soils. So it appears that the composition of the soil — whether it is clay, limestone, granite, etc. — does not affect the aromas and flavors of the wine in the same way.  Therefore there is no chance of someone being able to taste the soil and identify its composition. There is one exception where one of the main characters in the ultra-successful Japanese wine manga The Drops of God tests his abilities by tasting different soils from the Cote d' Or Grand Crus. He actually identifies one of them as Griotte-Chambertin.  But that, of course, is a work of fiction.
Up to this point, it seems that no direct connection exists between minerality and a vineyard soil's minerals or actual composition. But perhaps there is a very weak light somewhere in this dark tunnel of minerality – one which is provided by the only scientific evidence to be found so far. It comes from research on the role of mercaptans in wine aromas by well-respected professor Denis Dubourdieu and his team at the University of Bordeaux. Mercaptans or thiols are sulfur-containing chemical compoundsformed by yeast during and after the completion of alcoholic fermentation. Their formation is favored during reductive wine-making, contributing to foul smelling flavors of onion, garlic and cauliflower. And it was discovered that benzyl mercaptan contributes to the gunflint and smoky aromas present in wines made mostly from chardonnay, sauvignon blanc and sémillon grapes.Consequently, we see that minerality may be tied to the presence of sulfur compounds in a wine rather than influenced by the specific soil of a wine region — no matter how disappointing this may sound to soil theory aficionados.

Filip Verheyden, who is a respected wine personality in Belgium and editor of TONG magazine, took this one step further. He supported the very interesting theory that minerality develops in wines that come from soils that are rocky and especially poor in nutrients. It is well known that lack of nutrients — especially nitrogen — during alcoholic fermentation forces yeasts to utilize sulfur-containing amino acids, generating mercaptans, which according to Dubordieu can give the impression of minerality in wine. So there may, after all, be an actual indirect linkage between soil and minerality.
In a similar vein, we find the discovery from New Zealand's Lincoln University that the distinctive Marlborough Sauvignon Blanc character is credited to winemaking and not to the soil of the region. In particular, the wine's passionfruit and grapefruit aromas are also connected with thiols because of reductive wine-making.
However, there are two cases that, though quite discrete from minerality, could be considered to show direct influence in a wine from a specific region. The first is the intense presence of eucalyptus and camphor in certain New World wines from Australia and California, due to the presence of eucalyptus trees close to the vineyards. The explanation is that oil from eucalyptus leaves vaporizes and finds its way into the wine through waxy coating of the grape skins. Smoke taint is the second extreme case, and intensely smoky, charred aromas can be the result due to buildup of the smoky aroma compound guaiacol. It is most noticeable in red wines because of skin contact during red winemaking. The taint, however, may be transferred to the fruit via the leaves, so white grape varieties cannot be excluded. Smoke taint has been a problem in certain recent vintages such as: in Australian in 2009 and 2007; in California mainly in 2008; and in Greece, in parts of the Peloponnese after devastating fires in 2007.
Summarizing the above-mentioned points, and, importantly, sticking with the evidence (otherwise, as a friend of mine suggests, we could still believe that thunder is the result of Zeus's wrath):
Minerality in wines has nothing to do with traces of minerals in the soil, although these are vital for vine growth.
There is no real evidence that you can taste the soil, so forget the concept of tasting limestone in a Chablis.
The only evidence so far connected with minerality is a type of mercaptan, possible sources of which could be nutrient deficiency or reductive winemaking.
Recent theories suggest that minerality develops because of soils that are stony and poor in nutrients.
Eucalyptus and smoke taint are two unique cases that impart flavors to the resulting wines.
---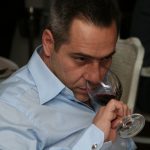 Ioannis grew up in Athens and at the age of 22 graduated from the Hellenic Naval Academy as Ensign. During his 21 year career, he met numerous challenges in various warships, however the greater challenge met, was flying Agusta Bell navy helicopters as pilot and instructor. Life's "true compass" eventually led him to the wine world. He holds the WSET Diploma with Merit and he recently joined the MW course. He recently became the father of a tireless son.