A colleague at The Miami Herald pointed us to her favorite place, the House of India, on a side street in downtown Coral Gables, Florida. There, in the 1970s, we discovered swoon-worthy, cloud-light samosas, fiery vindaloos, crisp papadum, sweet mango chutney, and what came to be viewed by our family as a comfort food, chicken tikka masala—all the work of chef-owner Darshan Singh. We were inaugurated into a world of new exotic tastes. But not Indian wine. There was not one Indian wine on the restaurant's short wine list. We always had something French.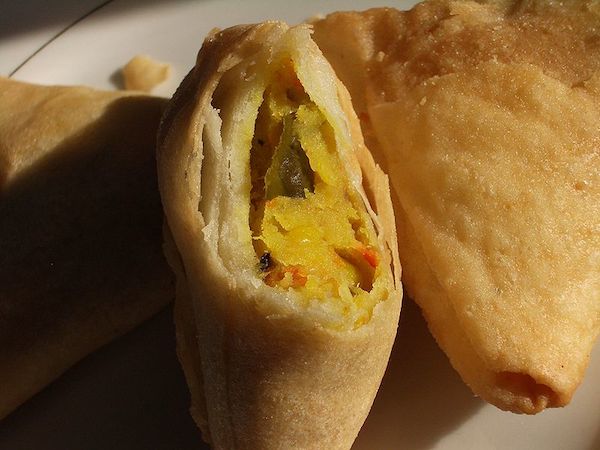 In fact when our local chapter of Les Amis du Vin once held an event at The House of India (which closed last year after 36 years) it was to taste beer, not wine. Over the years, at various Indian restaurants, we noticed a gaping hole in the wine lists. When we moved to Manhattan in 1980, we thought sophisticated diners would have demanded Indian wines — but apparently they didn't.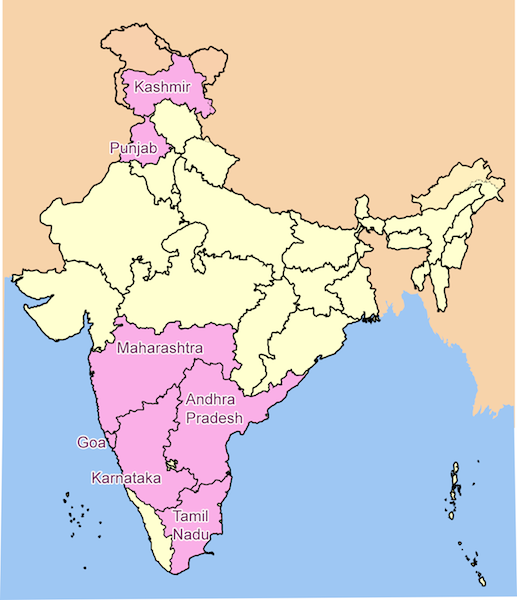 Our experience with Indian wines is a cycle of love and loss. We find some that we enjoy and they inevitably disappear – so far, all except one, Sula Vineyards. Some references say wine was made in India in the 19th century but the folks who write indianwines.info, a knowledgeable site, say they've yet to see evidence of that.
At one Indian restaurant near Fifth Avenue where we often ate on Friday nights, we always had a mid-range red Bordeaux. Although we have drunk many white wines from India with Indian food, there's something special about reds with soft tannins. The grapey, cherry and oak flavors work well with the spicy and complex tastes of Indian food. We enjoy them with a slight chill. It was the discovery a few months ago of a yummy rosé that sent me down this nostalgic path. And it wasn't even from India. It was French but engineered to go well with Indian foods. More on that later.
In the late 90s, we walked into an Indian restaurant near Lincoln Center, and discovered our first Indian sommelier. When we asked him about the absence of Indian wines in the U.S. marketplace, he advised us about their uneven quality.  He told us that while some wineries in India were making good wines, very few were making their way to the States. His pick for us? A wonderful Austrian Grüner Veltliner.
Then one day, we discovered a Chenin Blanc from Grover Vineyards, a winery created by wealthy entrepreneur Kanwal Grover in 1988 in the Nandi Hills region. Its first release was in 1992; in 1994, the flying winemaker, Michel Rolland, became a consultant, adding his name to some of its labels. Then Grover disappeared. Last year it merged with Vallee de Vin and now is known as Grover Zampa.   Perhaps this new push will mean that it'll be more widely available here once again.  Analysts say that with its combined strength, it may one day challenge the number one most prolific and consistent producer in India, Sula, which we've always enjoyed.
Indage Vintners, another producer we enjoyed (especially its tasty Sauvignon Blanc) bit the dust in 2009, having grown too fast and taken on too much debt.  Sula climbed into its former top-producer slot.  We discovered Sula's Chenin Blanc at the prettiest Indian restaurant we'd ever seen, aptly named the Jewel of India, in midtown Manhattan (now closed) where sometimes it had Sula wines and sometimes it didn't. There didn't seem to be a strong commitment to these wines, which we couldn't understand given that its clientele seemed so well-heeled and worldly.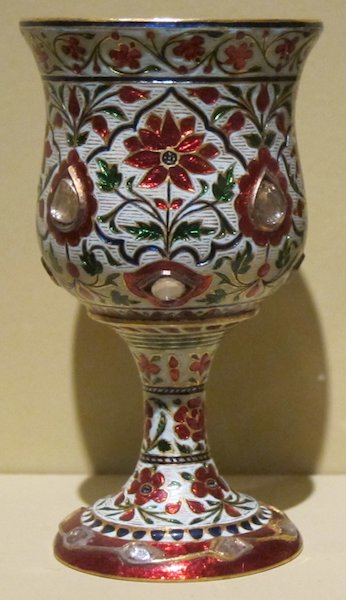 Sula wines are imported by Dreyfus Ashby & Company of New York, and are available at other restaurants and wine stores. John Caruso, Dreyfus Ashby's vice president, told me this month that Sula, the only Indian wine the company imports, has experienced "higher sales every year for the past several years." Currently, the most popular Sula wine is its Dindori Reserve Shiraz, which retails somewhere around $20 — and it's widely available, thank goodness. Even though some Shiraz could fight with already spicy foods, this one does not. Its fruitiness harmonizes with the tomato and curry-based sauces, saffron, cardamom and cinnamon found in our favorites dishes.
India's modern wine industry is younger than California's and still experiencing growing pains. India sells more to the United Kingdom than it does to the United States.  Currently, production far exceeds demand in India and this glut has caused the demise of many emerging Indian wineries. Government policies such as the 2007 Karnataka Wine Policy to aid the regional industry haven't turned things around as quickly as hoped.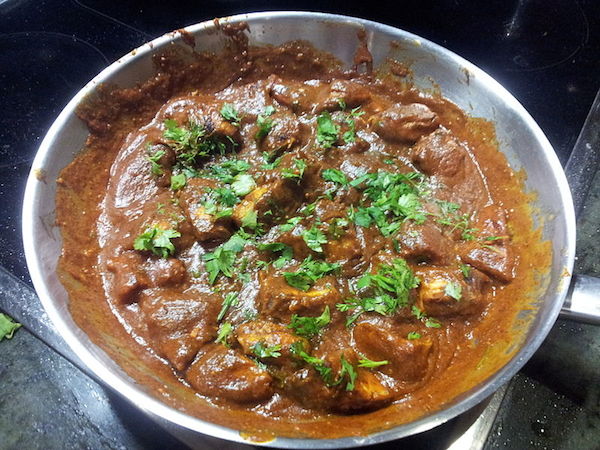 Earlier this year, we discovered a teeny, tiny restaurant called Graffiti that's owned by former Jean Georges pastry chef Jehangir Mehta, who was a runner up in the Next Iron Chef competition in 2010. Among our favorite dishes was the Zucchini hummus pizza, topped with cracked wasabi peas! People, it worked.
Graffiti's small but well-chosen wine list has two categories: $25 and $45. There for $45 we found a wine called Basso, from the Good Earth Winery. It was made from cabernet sauvignon and the winery was located, like Sula, in the Nashik Valley (the Napa Valley of India). It was classy and delicious, rich with judicious oak.  We ordered the restaurant's last bottle. Really and unfortunately, its last. When we returned on our anniversary, our server told us that the winery, which purchased grapes and had neither vineyards or winery, had gone out of business. A check with a couple writers who chronicle the Indian wine scene say it's true. A few stores in New York City still have it but only a little. Its former importer in upstate New York no longer carries it.
Which brings me back to the French wine made to go with Indian food. I was wandering around the cavernous Jacob K. Javits Convention Center for the Holiday 2013 Buying Show (the East Coast's largest sampling event and show for the spirits, wine, beer, and hospitality community) in Manhattan last month looking for real wine. (I wrote "real wine" because they had ice-cream and cheesecake-flavored wines!) Amid the many vodkas and whiskeys and other spirits, I found Sam Bhatia. Bhatia had spent a quarter century with Continental Airlines, and as you can imagine, he was well-traveled. He had eaten Indian food all over the world but told me he'd never found the perfect wine to go with it. "So I decided, with friends and professionals, to make my own," he told me as he poured his Vouvray, then his rosé (made from Syrah), and then his Cabernet Sauvignon, each $20.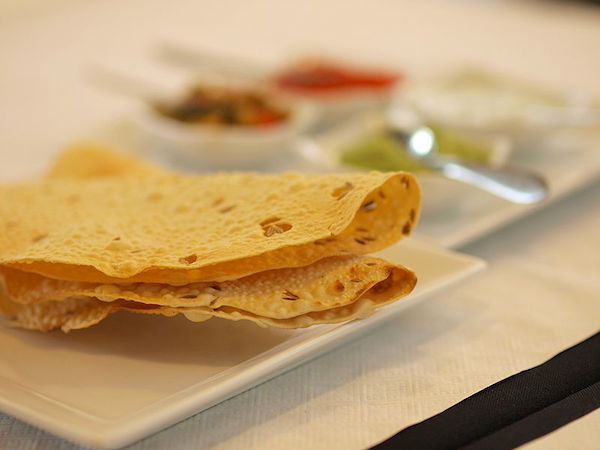 Frederic-Jean Hoguet, a member of the Académie du vin de Paris, guided the wine-making team, Bhatia said. The wine's brand name is Mirza Ghalib, after the famed Indian poet of the 19th century. The wines are available in some of New Jersey and New York's top Indian restaurants, and are available in wine stores in both states.
Bhatia said the Vouvray would excel with Indian fish dishes. The rosé would go well with vegetarian and non-vegetarian foods. He gave me a bottle and we liked it with baingan bharta (roasted eggplant), palak paneer (spinach and cheese) and Kashmiri chicken. The Cabernet Sauvignon, he said, would go well with biryanis, curries, tandooris and vindaloos.
But the dual nationality-thing gave me pause. Mirza Ghalib is not strictly an Indian wine. Then my husband John reminded me of Wan Fu, a French wine from Peter Sichel, an Englishman who lived in Bordeaux. Wan Fu was marketed as being perfect with Asian food, which for a time shared with Indian food the reputation of being difficult to pair with wine. (I don't think that was true of either cuisine. All it takes is for consumers to have an open mind.)
While I enjoyed the Mirza Ghalib, I still think there's something special about a wine paired with foods that sprung from the same soil, the same culture. I hope the Indian wine industry hits its stride soon.
[author] [author_image timthumb='on']http://palatepress.com/wp-content/uploads/2013/08/Dottie-Gaiter.jpg[/author_image] [author_info]Dorothy J. Gaiter, with her husband John Brecher, wrote the wine column Tastings for The Wall Street Journal from 1998 to 2009, when, to the consternation of wine lovers everywhere, they suddenly announced their last column. Together they share their lives, raised daughters Media and Zoë, and wrote Love By the Glass, Tasting Notes from a Marriage, Wine for Every Day and Every Occasion, and several editions of The Wall Street Journal Guide to Wine. Dottie and John have hosted Open That Bottle Night in Palate Press: The online wine magazine since they left the Journal.[/author_info] [/author]