The exciting news about the 2013 Napa Valley wine grape vintage is … that it was pretty darned dull.
No killer frosts struck in the spring to menace tender new shoots. No monster heat waves mauled the ripening grapes in the summer. And even the labor shortage that growers had worried about as other sectors in the economy warmed up failed to materialize.
"What was exciting this year was this consistent weather that we had," says Jennifer Putnam, executive director of the Napa Valley Grapegrowers Association. "We just didn't see those kind of heat spikes or bad frosts."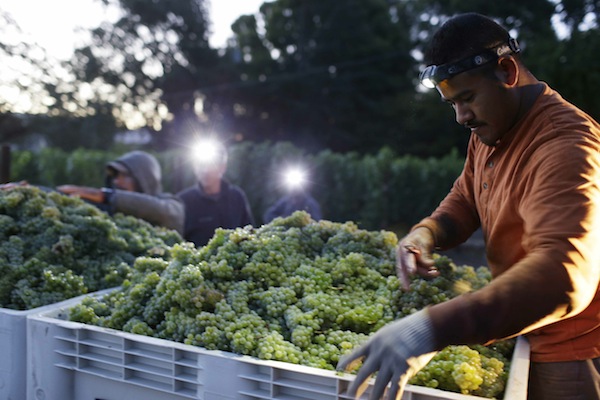 Rains did strike during harvest, which can be a nail-biter. But the showers hit right when the whites, more fragile with thinner skins, were in and the reds, which are tougher and can stand up to a little moisture, were just beginning.
Of course, you're not going to hear too many vintners complaining over the lack of drama.
Doug Shafer, president of Shafer Vineyards, calls the vintage "everything we could have hoped for. I'm going to wear out my thesaurus trying to find as many synonyms for ideal."
Shafer, which is in the Stags Leap District of the Napa Valley, saw a good spring, a beautiful set and conditions for flowering, heat when they needed it and the typical seesaw of warm days and cool nights.
Because there weren't any dramatic heat waves, some have been left with the impression that 2013 was a cool vintage, but that's not actually the case, says Putnam. Temperature data show a greater degree accumulation (i.e. adding up all the highs, day-by-day) through the end of September 2013 than had been reached as of October for last year and the five years previous to that. So, while there weren't a series of the kind of 105+ spells that grab headlines, there were enough steadily warm days to boost the total degree count for the season.
One standout characteristic of the 2013 growing season was speed. Everything started out about two weeks early and kept to that schedule, Putnam says. By mid-October a lot of the picking was done and remaining areas were expected to wrap up by month's end.
Next door in Sonoma County, harvest was about three weeks ahead of schedule. As in Napa, late-season rains didn't appear to have been a problem and growers were optimistic – well, for farmers, they were downright ecstatic.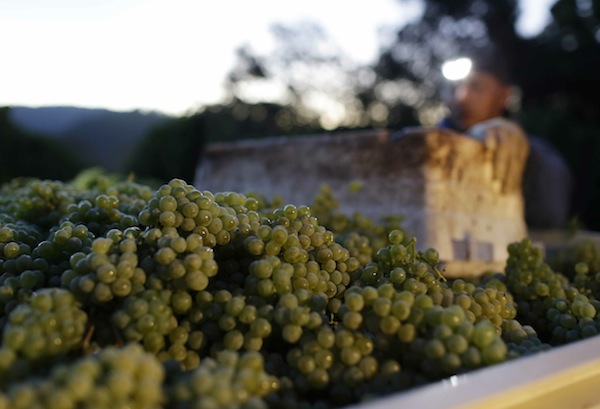 "It's rare to have back-to-back large harvests and even rarer to have back-to-back great quality years but with the incredible season we are having that's what it's looking like," Mick Shroeter, winemaking director of Sonoma-Cutrer said in his harvest report.
At Shafer, harvest began the day after Labor Day and ended Sept. 29 "so it was like riding a rocket," says Doug Shafer.
How will this all play out in the cellar?
If you're a fan of Napa wines, things are looking good, says Shafer.
"Across the varieties of grapes we grow the color was stellar, the ripeness and the flavors are right where we want them. It's always best when we can pick based on ripeness without the pressure of possible rain looming, as happens if we're picking toward mid-October. I think people who love Napa Valley wines will find a lot to love in 2013 wines."
The overall harvest in the Napa Valley looks like it will be average, which is good news after two record years in the last three, says Putnam. "There's homes for all the grapes." And market conditions are looking up. "People are optimistic, finally, and we do feel good about the market," she says. "People are drinking wine again and that is very positive."