In Friuli, the Nonino family makes grappa in a sophisticated spirit
Earthy, rustic, fiery — grappa's got a reputation as a real party animal, white lightning, Italian style. But did you know there are elegant, single-varietal grappas that can hold their own at the fanciest of soirées? Or grappa cocktails with a delicately floral touch?
Turns out, when it's made with a devoted attention to detail, and quality, grappa can be quite the smooth operator.
As Giannola Nonino of the Nonino distillery puts it: "It's a magical thing to transform the raw material, the skins of the grapes, into a crystalline distillate.'"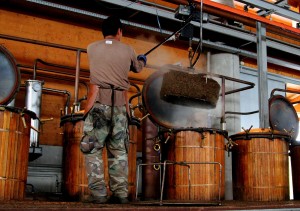 I met Giannola along with her husband Benito, and their three handsome daughters, Cristina, Antonella and Elisabetta, during a recent press trip to the Nonino distillery sponsored by Terlato Wines, the company's U.S. distributor. The Noninos have a long history in grappa production; Benito's family has been distilling in Italy's Friuli region since 1897. (Giannola jokes, "I fell in love with my husband and then I fell in love with his job.")
What makes the family story interesting is that the way they approach this traditional spirit, which is distilled from pomace, the skins and seeds left over after grapes have been crushed to make wine, and in the past has often been quite a rough brew, the kind of thing you use to keep the cold out.
The Nonino family challenged that paradigm 40 years ago when they started distilling grappa from just one grape variety — their first grappa was made from a Friulian white grape known as picolit — and using pomace from grapes grown specifically to make grappa, not the harvest leftovers.
Some growers took a while to accept the new approach. Elisabetta Nonino likes to tell the story of how, in an ingenious twist her mother enlisted the support of the grapegrowers' wives by promising to pay the women a premium if they would make sure pomace was segregated by variety. The tactic worked beautifully; the Noninos got neat batches of pomace and the wives got a chance to make money of their own.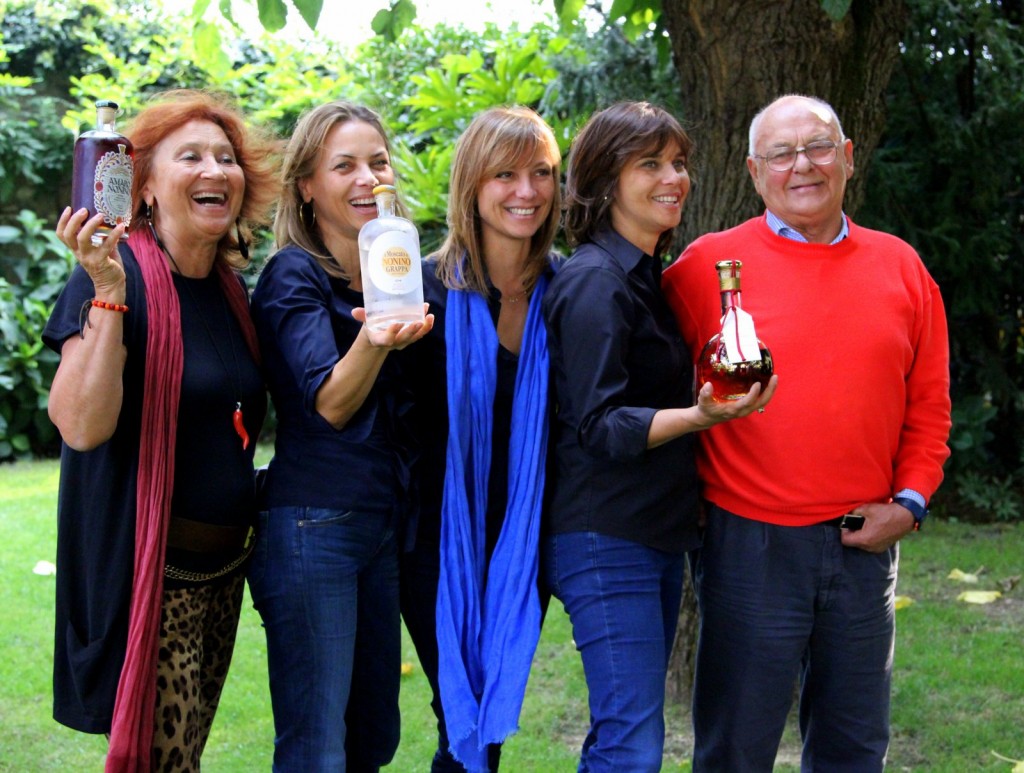 The family also broke with tradition by using discontinuous copper stills, which are more expensive than continuous stills but allow for taking the best part of the spirit and discarding the rest, resulting in a premium product. The Noninos process the pomace only when it's fresh, during the two months of harvest, which further refines the product.
The first Nonino single-variety grappa was distilled in late 1973.
"That day on Dec. 1, 1973, noon sharp, when the first drops of the first monovarietal grappa were produced, as I tasted them and I drew them to my nose and I smelled the aromas  and tasted the flavors, I knew then  that our experiment had succeeded. Grappa was revolutionized," said Giannola Nonino, who spoke through an interpreter.
Knowing that she had to win over "grappa snobs" who dismissed the spirit as a primitive product, Giannola had the grappa bottled in distinctive flasks with silver-plated tops, each bottle numbered.
Today, Nonino Grappa produces a number of monovarietals including a Moscato grappa and also has reserved grappas aged in barrel, liqueurs and an amaro, a type of bitters. They also produce Gioiello, a spirit distilled from pure honey that is delicious served chilled and also adds an elegant touch to sauces.
Giannola sees the family's role as preserving an important part of Friulian culture.
"What I've handed down to my children and what was handed down to me by my parents is the greatest value we could ever have, and that's the value of the family."
Looking to get to grips with grappa yourself? Here's a recipe from the Noninos.
SICILY
37.5 ml Grappa Nonino Cru Monovitigno® Fragolino
3 medium-sized fresh basil leaves
15 ml freshly squeezed and strained lemon juice
22.5 ml 1883 Routin Blood orange syrup
15 ml limoncello
60 ml ginger beer
Tear the basil leaves into a shaker. Add the other ingredients except for the ginger beer. Fill the shaker two-thirds full of ice and shake well. Add the ginger beer and strain into a low tumbler. Garnish with small, fresh basil leaves and one half orange slice.
(Recipe by mixologist Patricia Richards of Wynn Las Vegas)
And for an Amaro option:
PAPER PLANE
45 ml Amaro Nonino Quintessentia
45 ml Aperol
45 ml bourbon
45 ml fresh lemon juice
Mix equal parts of Amaro Nonino Quintessentia, Aperol, Bourbon and freshly squeezed and strained lemon juice. Shake over ice and strain. Serve in a cordial glass
(Recipe from mixologist Sam Ross of Attaboy, New York City.)