On June 28, 2012, hundreds of thousands, if not millions of Canadians went from being lawbreakers to wine-loving, law-abiding citizens. That is because, on that day, Bill C-311, a short, one-article piece of legislation that modifies the Importation of Intoxicating Liquors Act, was enacted into law, thereby removing the prohibition that made it illegal to move any alcohol from one province to the other, without going through the provincial monopolies that run sales of wine and spirits in all but one of the provinces.
The law that was amended was a 1928 law that essentially ended any attempt at prohibition in Canada, and instead gave the provinces full power on anything alcoholic – somewhat like the situation in the United States when the 21st Amendment was voted in the United States. This era of government monopoly, which still goes on today in every Canadian province (only Alberta has fully privatized retail, though importing remains centralized) also raised barriers between the provinces, as the law made it illegal to transfer any alcohol from one province to the other without going through the liquor boards.
Of course, decades later, with a vibrant and growing wine industry featuring hundreds of wineries all over Canada, and with the lack of any effective interprovincial barrier, it was very common for visitors to a wine-producing province like Ontario or British Columbia to bring a bottle home – which meant breaking the law. And several wineries in various provinces did disregard the law and sent wine to customers in other provinces. So the idea of a legal amendment really meant to
bring the law in tune with reality.
How the law came about
Over the last couple of years, a strong "Free My Grapes" campaign took place, essentially driven by people in the wine industry in British Columbia, leading to the introduction of a private member's bill by Member of Parliament Dan Albas, whose electoral riding is located in the Okanagan, one of Canada's main wine-producing region.
Private members' bills, as opposed to legislation introduced by the government, usually have a snowball's chance in hell of being adopted by Parliament and becoming law. In this case, thanks to unanimous support from all the federal parties, it went through the full process in only a few months.
That bill states the following:
the importation of wine from a province by an individual, if the individual brings the wine or causes it to be brought into another province, in quantities and as permitted by the laws of the latter province, for his or her personal consumption, and not for resale or other commercial use.
As one can see, the change in the law is limited. The idea is for individuals to carry the wine or have it "brought into another province". Whether shipped or transported personally, it is for personal use. A restaurant in Montreal can't order its wine directly from a great bubbly producer in Nova Scotia – without going through the monopoly, that is.
Up to the provinces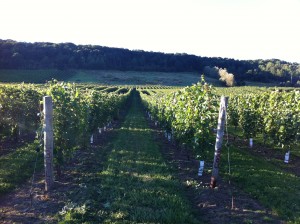 Also, the law submits the interprovincial transfer of wines to provincial laws, meaning that it defers to what each provincial government and monopoly decides. So far, all of them have said people would be allowed to bring wine home themselves – again, just putting unenforceable legislation in tune with reality.
Shipping is another matter. There is significant public pressure for provinces to allow shipping to individuals, as people generally interpret the law as providing an opportunity for a wine lover to get a few bottles from a small Canadian producer whose wines are not available beyond its cellar door or home province anyway. The law, however, is more far-reaching, as it allows any wine to be shipped between provinces, meaning that if someone wanted to get a case of a Californian cabernet at a discounted price from Alberta, they could do that as well. Provinces are likely weary of seeing a parallel market emerge, which would erode the monopoly and tax revenues.
So far, the reaction has been varied. Québec and Nova Scotia maintain that citizens of that province should order through the monopoly only. British Columbia and Alberta have allowed shipping of Canadian wines from the producer to individuals in their province. Ontario, Canada's largest province, has yet to make its decision known, as it is currently reviewing a number of other regulations, including the wine shipping question.
A careful dance
For the monopolies, there is indeed a careful dance with any change in the current liquor laws, notably with regards to international trade. If the monopolies be seen as extending too much of a favour towards Canadian producers, then their authority and even their legality could be contested by other countries, under the provisions of trade agreements like the North American Free Trade Agreement or the treaties of the World Trade Organization. It's a can of worms that monopolies or provincial governments are reluctant to open, for fear of unintended effects that could affect one of their most constant and important cash cows.
It is hard to believe, however, that any of the monopolies who still oppose freeing up wine shipping would go as far as to take legal action against either a resident ordering wine for their personal use or a winery sending a case to an enthusiastic customer. Just identifying the "culprit" could be a little difficult, and if the monopoly did go through all that trouble, its image and acceptability would also suffer considerably.
Indeed, the few people who would go through the trouble of getting a few bottles or, say, a case of wine shipped from a winery across the country, with the cost of shipping involved, are exactly the ones who are already spending the most at monopoly stores. The possible loss of revenue is very minimal – the great majority of buyers will just get what is at the stores – but the possible loss of image and authority could be substantial. Wouldn't showing openness and modernity be a better way to ensure their continuing existence?
[author] [author_image timthumb='on']http://palatepress.com/wp-content/uploads/2009/12/remyPPress.jpg[/author_image] [author_info]Rémy Charest is a Quebec City based journalist, writer, and translator. He has been writing about wine and food for over 12 years in various magazines and newspapers. He writes two wine blogs (The Wine Case, in English, and À chacun sa bouteille, in French) and, as if he didn't have enough things to do, he also started a food blog in English, The Food Case, and one in French, À chacun sa fourchette.[/author_info] [/author]