Once you've tasted victory, its flavor tends to linger in your mouth. Especially if victory's flavor flows from the nectar of 100-point red wines, wines you have personally sealed into the bottles.
From 2002 to 2005, John Irving Levenberg was a leader of the team that garnered California's Paul Hobbs wines ratings of 100-points as well as many close-to-100s. He even designed and outfitted Hobbs' Sonoma winery. A 1996 graduate of U.C. Davis' enology program, Levenberg started at the top, traveling to Europe to intern with Alain Raynaud, a Robert Parker favorite, at Château Quinault in Bordeaux. Back in the states, he made wine at Cuvaison before being hired by Hobbs for a four-year stint.
For the past dozen years, Levenberg has shifted his attention to the East Coast, both as official winemaker at Bedell and as a consulting winemaker with his Nueva Vista venture, first on Long Island's North Fork and more recently in the mid-Atlantic states of Virginia, Maryland, Pennsylvania and New Jersey. All along, he has been intrigued by the idea of repeating his history by making a perfect wine on the East Coast.
At first thought, that may sound as outlandish as moving the Milan fashion week to Sicily, asking Tom Brady to win the 2018 Super Bowl as QB for the Browns or convincing Melissa McCarthy to go Saturday Night Live to impersonate… okay, you get the idea. But one of the things that drew Levenberg to the East Coast is his belief that the area, warts and all, has the potential to grow better grapes and make better wines than can be done in California's drip-irrigated, climate-manicured vineyards.
Now, Levenberg believes he has found the right terroir and the right financial backers to again achieve perfection. Like a gambler itching to get back to the table, he has found his stake.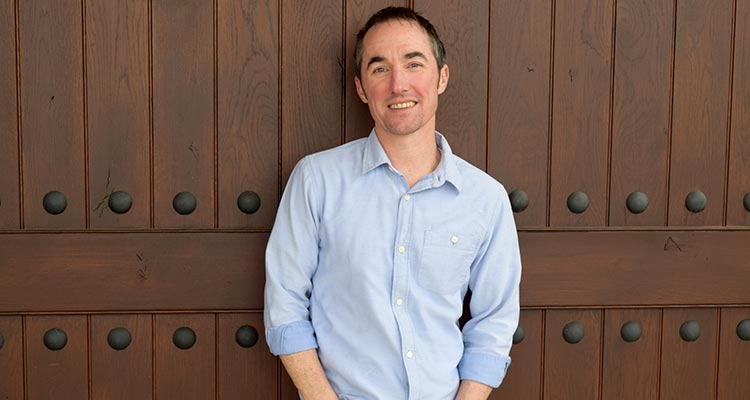 Bohemia River is a river in name only, one of the many broad inlets that slash into Maryland's Eastern Shore only to peter out within a few miles after it cuts across the flat farmland and low-lying hills of Cecil County. The surrounding area has been prime agricultural property for centuries, today mainly corn and soybeans, as well as an ideal place to hunt ducks and geese or to put a sailboat into the Chesapeake Bay (for those who don't mind languishing in the water's summer doldrums). One of these days, suburbs and summer houses will edge into the region from Wilmington or even Baltimore, but today all remains calm and quiet.
It is along a large knoll rising up from the river's north shore a few miles south of Chesapeake City that Levenberg is staging his second quest for 100-point perfection. A few years ago, the Bohemia Manor property was acquired by Florida entrepreneurs Warren and Brenda Dedrick, who gave Levenberg a free hand in planting vineyards and in building a new, spare-no-expenses, bandbox winery utilizing the best South African stainless vats and tight-grained French oak barrels that money can buy… and which perfection demands. The Dedricks, however, did hold firm on retaining the naming rights, dubbing their creation "Chateau Bu-De."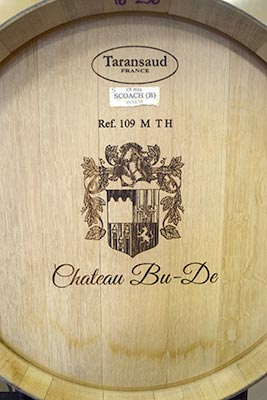 Levenberg was introduced to the the Dedricks by another client, the Crow family, who owns the eponymous Crow Vineyard & Winery as well as a cattle farm further south on Route 213 near Galena. Warren Dedrick first made his fortune with CR Software, Inc., which he founded in 1984, and later with Marlin Integrated Capital Holding Corporation, which he also founded. The Dedricks had become intrigued with farming and winemaking and thus were searching for property in Virginia, where Dedrick attended college, before looking at Maryland. When they met Levenberg, they'd already bought one farm and planted it to vines, but decided to abandon the project when neighbors didn't cotton to the idea of a winery and tasting room in their backyards.
As a consultant, Levenberg saw a potential new client to add to the more than a dozen he was already coaching. As a client, the Dedricks, who had become used to winning in business, saw Levenberg as a person who had scored 100-point wines in the past and could possibly repeat with their backing.
"Warren told me, 'You've done this before,'" Levenberg recalls, "'and you can do it again.'" Brenda Dedrick, who shuttles back and forth between Florida and Maryland as proprietor of the venture, is also firm in her belief of Bu-De's potential. "Our goal is a 100-point wine. Why not shoot for the stars?"
Together, Levenberg and the Dedricks hatched a plan that is as daring as it is daunting. Sequentially, it goes something like this:
Uproot the vines planted at the first Maryland location and replant them at the new Bu-De estate.
Plant more vines at the Bohemia Manor location while building the winery.
Not only source one stream of non-estate grapes from well-respected local growers, but – and here it gets daring – also purchase from the same stellar vineyards in Napa Valley that produced grapes for Hobbs' award-winning wines and ship them cross-country to Maryland.
Make wines from East Coast and West Coast grapes side by side, but do not blend them.
Evaluate progress on the Road to 100 Points.
"Initially, Warren and Brenda wanted me to work here full time," Levenberg remembers, as he shows me around the gleaming winery, "but I couldn't do that, though I have cut down on the number of clients. I've dropped around seven of them." Based in Ohio, Levenberg is at the winery several days a month, while Jacques van der Vyver, a South African, serves as his on-premise lieutenant. Working quickly, Levenberg – who has constructed other wineries in the region – began building the new winery in 2014 and finished in time for the 2015 harvest.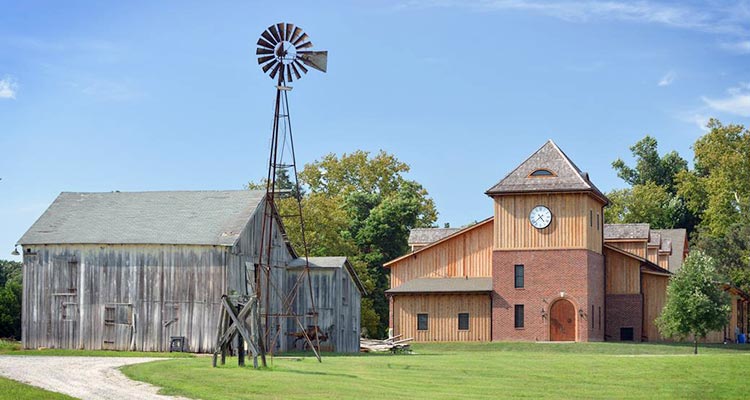 Although East Coast home winemakers have been buying grapes and must from California for decades, very few commercial wineries have attempted it. Levenberg makes the some 3,000-mile transcontinental journey appear easier – and more desirable for making wines – than it would appear.
"I had worked with the people at Beckstoffer and Stagecoach vineyards in Napa when I was at Paul Hobbs, so they were willing to sell me grapes," he says, then laughs. "I tried to get Beckstoffer to give me some of their To Kalon; I wasn't successful. But I am pleased with the ones from their Missouri Hopper vineyard."
"Vintage 2015 was the first time we got grapes from the West Coast," he continues. "I flew out five times that year, checking the grapes and walking the vineyards. Of course, they are very good at managing the vines the way we want."
Once picked, the fruit is immediately taken to a facility in Lodi where it is frozen, brought back to Napa for optical sorting, then placed in 800 pound boxes under sulfur dioxide. "It's a five-day cold soak traveling across country," Levenberg says. "This process keeps the grapes clean with no spoilage or bacterial issues. It doesn't kill the yeasts, so we have mainly native ferments."
At the same time, Levenberg is working with his own vines – still young but bearing mature fruit – as well as purchasing Cabernet Franc from a grower just across the state line in Pennsylvania. "While we're counting on the California grapes to be our first flagship, the local grapes can make flagship wines as well," he contends. "I think they can go hand-in-hand with no step-down in quality."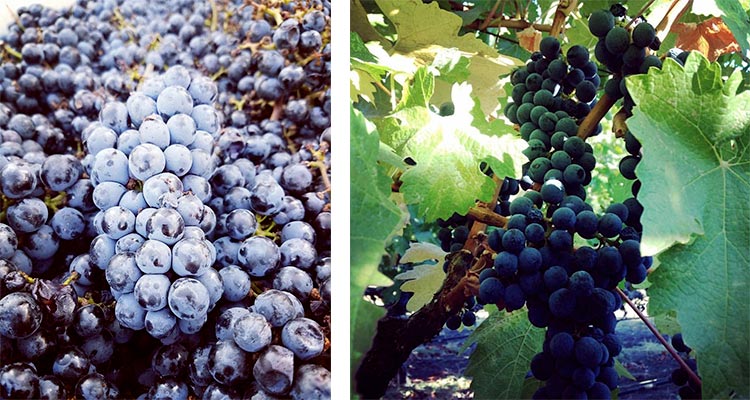 To prove his point, he starts climbing over barrels with a glass and a wine thief in hand. The wines from the 2015 Stagecoach and Beckstoffer Cabernet Sauvignon cuvees are showing quite well – rich, opulent with cocoa notes and extremely long on the palate – but the 2015 Bohemia Manor Cabernet Franc is also good, more Bordeaux-like with lots of fruit and a hint of mint, but leaner and firmer in structure.
"The main differences I see in the fruit is that Napa is cherry and jam, while the East Coast shows some grapefruit and hints of blueberry," Levenberg notes. "The East Coast is more red fruit, and the West Coast is more black fruit. But an advantage of East Coast grapes is that they have about two degrees less alcohol. And, with both, proper extraction is the big thing."
The complete Chateau Bu-De developmental plan also calls for whites as well as reds. The winery is designed for 6,000 cases but can be expanded to double that.

There is no doubt that what Levenberg has in the barrels are world-class wines in the broader sense, but rating wines – no matter which person or publication does it – is a subjective judgment with no guarantee of the final score. Unless tasted double blind, it is almost axiomatic that some regional bias will nose its way into the process. A well-known rater would have to be a risk-taker – though there are some of those – to knowingly don the mantle of being the first to award an East Coast wine 100 points.
Additionally, no one has systematically rated East Coast wines, especially not the majors, even though Robert Parker's Maryland residence north of Baltimore is in the middle of a couple hundred Atlantic Coast wineries. Partly, this lack of attention is a result of the presumption that the East Coast would never be able to make great wines. In fact, the judgment that a local wine is "not too bad" is still often considered a compliment. Even though New York and Washington wine writers now willingly sing the praises of locals, these wines are usually produced in small quantities and seldom distributed very far from the cellar door.
Of course, it can be noted that Le Pin and other Bordeaux garage wines also had minuscule production when they were first mobbed by wine critics.
But the question remains: Even supposing that the Chateau Bu-De wines live up to Levenberg's and the Dedricks' expectations, will the Advocate or the Spectator or the Enthusiast ever bother to rate them?
"That's my job," Brenda Dedrick laughs, but does not go into detail about how she plans to draw critics to the tasting table. "I feel like we are well on our way. We have had good quality on our own fruit, as well as the fruit we are outsourcing. The wines will go from barrel to bottle in mid-year, and either late this year or early 2018 go out for judging."
It is possible that lightning will strike the first time a Chateau Bu-De California Beckstoffer, Stagecoach Cabernet Sauvignon or Maryland Cabernet Franc touches critical lips. It's happened before with California cult wines. More likely, one of two other first-time scenarios will occur: A devastating "OK wine, but no cigar box" judgment, or an encouraging above-95 score, which would be an incentive enough to believe that maybe next year will be the year.
After all, Latour wasn't built in a vintage.