Half way into the lunch, Giuseppe Palmieri is doing the unimaginable. He has brought three bottles to the table — a German Riesling, a French Chenin and an Italian Malvasia. "You see-this wine is too young, this one is too 'hard' and this one is too aromatic," Palmieri says before he starts to cuvee the three in front of me. The result is as good as the idea itself is 'scandalous.' The cuvee is paired with Camouflage or Hare in the Woods, a dish of jugged hare liver and 14 other ingredients in form of powder that resembles an abstract painting. It is just another ordinary day at Osteria Francescana.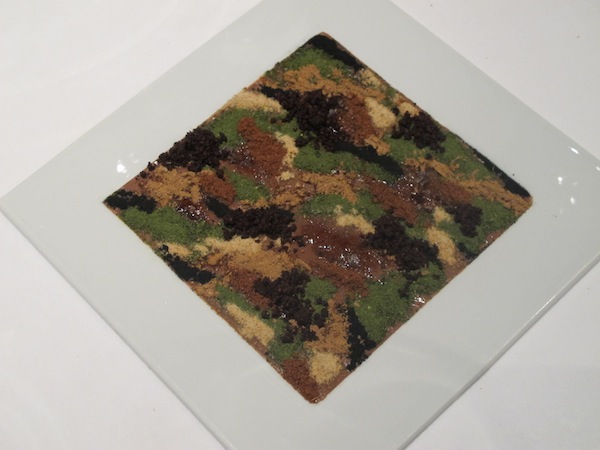 The Modenese restaurant is an institution. It has received all accolades imaginable — three Michelin stars, top five rating in The World's 50 Best Restaurants list, best Italian restaurant according to Guida L'Espresso, as well as huge international following for chef Massimo Bottura and his team. For the restaurant to stay on top, experimenting with new aromas, and taking risks along the way, is a must.
On paper, 37-year old Palmieri is Francescana's sommelier (and restaurant manager). In real life, his task is to be as avant-gardeas Francescana's philosophy of creating modern dishes rooted in traditional Italian cooking. This is no easy task, considering chef Bottura's creative reinterpretation of classics such as bollito misto or pasta fagioli. "When you have to pair the wines with a tasting menu of a big chef, you have to take one step back. Otherwise, you risk destroying his ideas. You've done a great job if you've taken one step back and chosen something that will complete the experience," Palmieri insists. More than just completing the experience, it came to my mind that Bottura and Palmieri have joined forces to provide guests with a glimpse into the future of gastronomy.
Palmieri often ventures into uncharted territory where few (sommelier) rules apply. Case in point, he next pairs Tribute to Normandy — a dish of lamb, oyster water, green apple granita and seaweed — with a cuvee of water and Genziana herb grappa, produced in tiny quantities in the northern Italian region of Trentino. I never imagined (publicly) pairing grappa with a main dish, let alone one diluted with water. The pairing works surprisingly well and the drink further accentuates the elegance of the dish. "It's like walking down the Italian mountains at 6 o'clock in the morning and breathing in the aromas of fog, humidity, earth and black truffle," Palmieri explains the idea behind the drink. The contrast of flavors between the dish and the drink, he believes, provides new sensations and emotions, rounding up the overall harmony. Water is an important part of Palmieri's work. As demonstrated with Genziana, it provides a door to a different dimension of aromas that he actively intends to explore. "I still have no idea what possibilities there are with water, but I am sure you can use water as a vehicle to arrive someplace."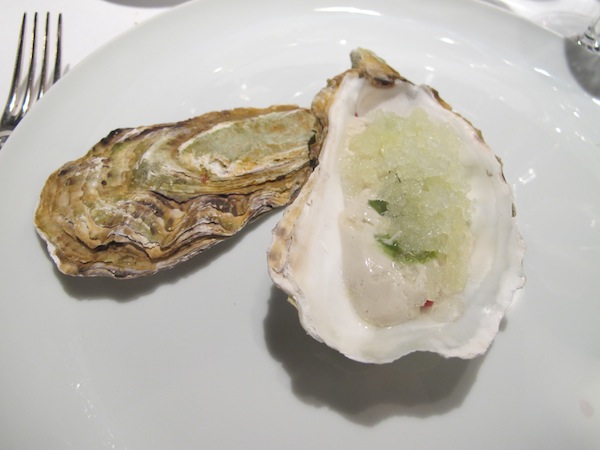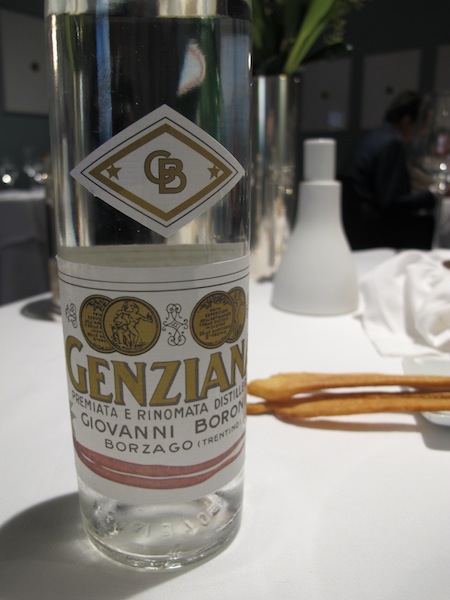 Palmieri's ideas are by no means public, at least for now. They are more of a work in progress and a display of what the next step in pairing wine and food could be. Being one of the world's leading restaurants, Osteria Francescana needs to be miles ahead of everyone in discovery, research and the development of new aromas.
Pairing Ribolla of Friuli's organic winemaker Damijan Podversic with pork ribs cooked at low temperature is a more an everyday reality at Francescana — but still very much the one that can easily raise an eyebrow with guests. "Avant-garde means taking risks. And it also means being a loser. I've made mistakes in my life. But I am happy to be a big loser, because only in this way can you discover something new and become number one."
As I slowly digest Palmieri's words, and kitchen-Francescana's creations, it occurs to me that his avant-garde stands easily shoulder to shoulder with that of Italian artisanal organic winemakers, such as Arianna Occhipinti of Sicily, Gabrio Bini of Pantelleria or Podversic himself. Occhipinti's words from our interview earlier this year — of Italy coming back to its roots and replanting traditional grape varieties — echo in my ear. It comes down as a sort of an evolution of tradition when wines of up until recently unknown grapes, such as Ribolla, Frappato, or Zibibbo, are finding its way back to Italian wine lists (they make up a significant proportion of Francescana's wine list). This is by no means an easy task, considering that even in Italy organic wine lists are rare and still mostly populated by mass-production wine estates, especially Tuscan ones. "To change the approach to wine, you have to give a different point of view of the evolution of tradition. Wine is a category that is not definite. For example, we should not consider today's Chianti Classico as definite because we are now witnessing its evolution! This is the hardest part for people like Occhipinti because she and her colleagues live dreams and take risks everyday," Palmieri says.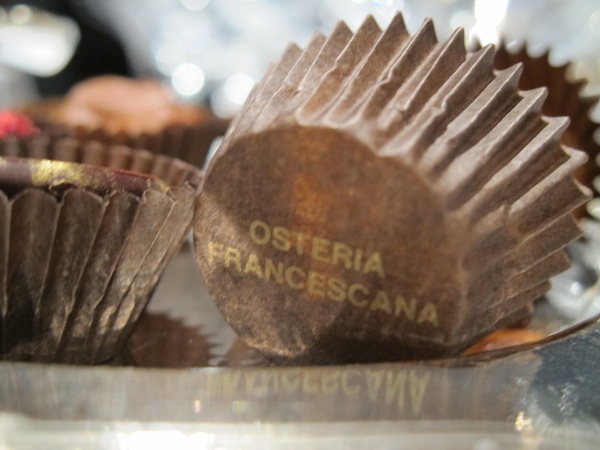 Throughout the years Osteria Francescana has become one of the key supporters of growth and development of small agricultural farms and communities across Italy — not just when it comes to drinks. Under chef Bottura ingredients such as capers from Pantelleria, tomatoes grown on the volcanic soil of Vesuvius or decades-old balsamic vinegar have a crucial role on the menu. And just as Francescana has saved many artisanal producers from the brink of bankruptcy by buying their produce, Palmieri is convinced that in the concept of the new avant-garde countryside — drinks included — will save the whole of Italy. "In big towns people don't care about you or the wine or the food, they care about your pocket. It is like a robbery. You have to go into the countryside if you want to see what Italy really is. In the countryside there is the slow life, people who don't have to run or push. There, they don't look at you like you're a cash machine."
[author] [author_image timthumb='on']http://palatepress.com/wp-content/uploads/2012/09/Marko.jpg[/author_image] [author_info]Marko is a partner at Label Grand, a fine wine consultancy based in Central and Eastern Europe. [/author_info] [/author]