After a whole generation of ignoramuses, it's the younger people who are starting to appreciate the great sweet wines of the world. Snapple®, Cosmo cocktails…sweet wines: is this their liquid progression? Maybe. I don't care. As long as people are enjoying themselves while sipping dessert wines. And this is what I found at Vinoble, the biennial sweet wine conference held recently in Jerez, in the south of Spain.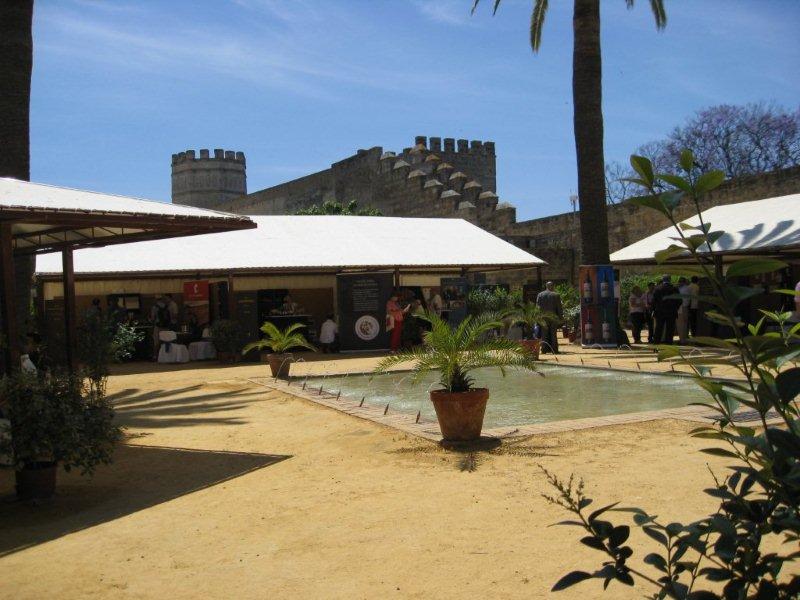 Since so much cheap wine was sweet when an older generation—the Baby Boomers—started drinking, more often than not they suffered their first hangovers (or worse) on cheap, sweet stuff. A multi-decade misconception about sweet wines blossomed, alongside the equally mistaken notion that dry wines were the only fine wines. After all, for centuries, beautiful apricot and mineral driven wines from Tokaj in Hungary and Sauternes in France had been successively known as "the wine of kings, the king of wines." And it wasn't that people had bad taste for the preceding 400 years.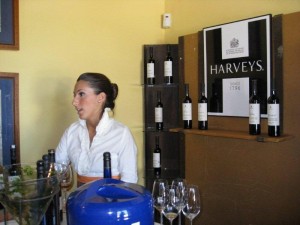 Stepping off my soapbox and back to Jerez, I was pleased to see many people in the Millennial generation enjoying sweet wines at the trade-oriented Vinoble conference. They were attending a myriad of seminars and guided tastings to learn what to order for their restaurants and wine shops. Despite the early June heat wave, attendees flocked to the conference daily, which is held in the Alacázar, a restored 11th century Arab fortress. The Alacázar's courtyards created a striking backdrop for tented tasting areas and exhibitors' booths. Some booths were also housed in the adjacent (and naturally cool) Renaissance-era Palacio de Villavecencio. Exhibitors came from 25 wine regions throughout the world including Australia, Austria, Canada, France, Greece, Italy, Portugal, Spain, and the United States. Sixty-five booths housed wines from 150 wineries, and up to 10,000 visitors came to try the wines. If you want a few more numbers: 10,000 glasses, 4,000 bottles of wine, and 150 corkscrews were used during the conference.
What is a great sweet wine? It's a balance of elements. A sweet wine may begin with aromas of flowers, honey, or fruits like peach and apricot, and these may also be apparent in the flavor of the wine. Yet a great wine will have so much lively acidity it will not taste cloying or wincingly sweet. It will remind you of a perfectly ripe fruit, when you bite into it through the sharp, slightly bitter skin. And it may have a feel of minerality, a trace of almost saltiness, like a first breath of sea air if you could sip it. After you swallow, the sides of your tongue will tingle with tartness, and you will exhale perfection.
In case you haven't guessed, at Vinoble I was like a kid in a candy store, since I am a dessert wine specialist. Even so, there were a few wines I had never tasted. Some of the showcased wines most people have heard about, like Sauternes, Tokaji, Moscato d'Asti, Port, Sherry, Madeira, Canadian ice wine, French wines from Banyuls and Beaumes de Venise, and late harvest classics from France and Austria. Others I sampled are just now finding their ways onto restaurant lists and store shelves here in the U.S.: Greece's sweet wines from Santorini and Limnos; the sweet wines from Austria's southern Burgunland region; additional French wines like muscats from Rivesaltes, sweet wines from Cadillac and other towns in Sauternes; and traditional sweet wines from Malaga on the Spanish Mediterranean coast.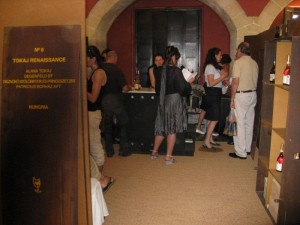 Of course, the most sought-after seminar was a vertical tasting of the most famous sweet wine today, Chateau d'Yquem of Sauternes. The next most popular seemed to be ice wines from Canada, a fashionable item on a growing number of restaurant wine lists. Port was hugely popular, too, among the single-wine seminars. Going one level deeper, I learned about sweet sparkling wines, muscats of the world, and several other intensely interesting topics (for people like me) including the biological mechanism of noble rot (botrytis), which is critical in forming certain dessert wines like Sauternes and Tokajis.
Taking advantage of their location, many sherry wineries not only exhibited but hosted lunches and dinners—like Gonzalez-Byass, which was celebrating its 175th anniversary literally across the street from the Alcázar. Sherry producers also seemed to be able to slip a few dry ones into their stands at Vinoble, perhaps trading on a privileged position as host region.
When the conference closed at the end of each day, the dry sherries were on everyone's minds. There's nothing better than a fresh fino or manzanilla with tapas, taken while lounging outside in a café, as the day very slowly fades into twilight—which happens between 10 and 11 PM on a June night in Jerez, Spain.
---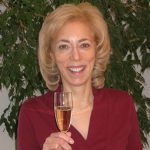 Becky Sue Epstein is Palate Press's International Editor. An experienced writer, editor, broadcaster, and consultant in the fields of wine, spirits, food, and travel, her work appears in many national publications including Art & Antiques, Luxury Golf & Travel, Food + Wine, and Wine Spectator. She began her career as a restaurant reviewer for the Los Angeles Times while working in film and television.