In America, apple cider is a fixture of country fairs, farmers' markets and hayrides around the nation. Children dunk apple cider doughnuts into warmed and spiced apple cider in the fall. In the summer, served chilled, it is a refreshingly natural alternative to soda. The ubiquity of sweet cider is such that we forget what cider means to much of the world: alcohol.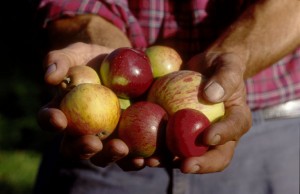 In his book The Botany of Desire, Michael Pollan argues that this sanitization of the apple in America is due to Prohibition. "Hard cider," Pollan writes, "was the fate of most apples grown in America up until Prohibition." The idea of the apple as a symbol for "health and wholesomeness" was "part of a public relations campaign… by the apple industry in the early 1900s." While Daniel Okrent does point out in Last Call: The Rise and Fall of Prohibition that "section 29 of the Volstead Act specifically exempted cider," the fact that today the word cider is defined by children and school field trips to orchards shows that the Women's Christian Temperance Union was successful in practically eradicating what Pollan calls "the apple… as the American grape, cider [as] the American wine."
Now, almost 100 years since Prohibition began, hard cider is making a comeback. David Flaherty, Operations Manager of Hearth Restaurant and both Terroir Wine Bars in Manhattan and founder of the blog Grapes & Grains, oversees the beer and cider lists at the bars and restaurant. He believes that "in terms of food-pairing, cider is right on par with wine and beer… [It's] a tool in any restaurant's back pocket just waiting to be exploited."
The beginning of this cider revolution is finding a home among young craft beer enthusiasts. An avid homebrewer and founder of the beer blog I Drunk That, Chris LeHault discovered artisanal cider while shopping for ingredients to make his own beer. LeHault's search for "a proper alternative" to the "overproduced, sweet ciders" he had tried in the past led him to "really get into it and learn more about artisan American ciders."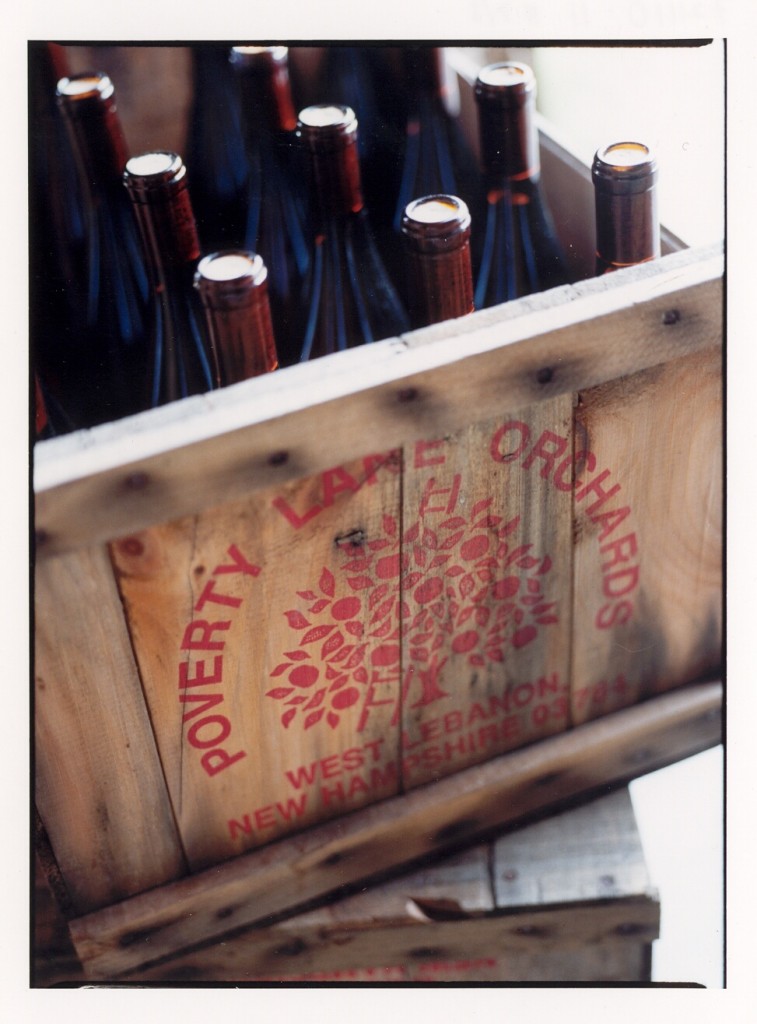 Now that the trend is catching on, places like Farnum Hill Ciders, in Lebanon, New Hampshire, are perfect for wine lovers to begin exploring this reestablished beverage. Cidermaker Stephen Wood (who is, according to Flaherty, "Doc from Back to the Future [if he] played with apple varieties instead of Deloreans") has crafted ciders that recall the elegance of Champagne: searing acidity buffered by a yeasty brioche nose. The complex Farnum Hill Extra Dry Cider has a concentrated, focused tart fruit with a creamy mousse and pleasant herbal muskiness. And unlike the commercial and cloying ciders that have caused LeHault and many other Americans to initially shun the drink, Farnum Hill's Extra Dry is actually dry. Bone dry. Their Semi Dry Cider is less sweet than round, with a fuller body and a richer, roasted note. More crabapple than ripe fruit, the Farnum Hill ciders bring Pollan's "American grape" to the craft beverage competition.
Warwick Valley Winery is another craft cider pioneer. Starting in 1989, the Warwick team purchased an orchard and, after an abundant apple harvest, started to experiment with cider. Jeremy Kidde reports that their first attempts "were a bit unrefined, to be completely honest." The current iteration, Doc's Draft Hard Apple Cider, is anything but. Kidde sees cider's popularity rising amongst "the same group of people that are attracted to the large selection of craft beer," and Doc's is a great bridge from beer to cider. The nose starts with a clean minerality that is cut by a touch of barnyard funk, bringing to mind a lambic or amphora-aged wine. The cider is off-dry, but the sweetness is never cloying. A strong acid backbone and slightly bitter crabapple finish make this more than drinkable alone or as a spice-neutralizing food pairing.
Other small producers are making good juice, but few come close to the complexity found in Farnum Hill or Doc's. Eve's Cidery, from the Finger Lakes region of New York State, makes several ciders that are pleasant in their simplicity. The Northern Spy, a varietal cider made from a variety of apple that is also often used in apple pie, is the one to seek out, as it offers an earthy if ripe fruit sweetness with an aggressive but balancing mousse. Wandering Aengus Ciderworks, out of Salem, Oregon, has another solid lineup of artisanal small batch cider. The Wanderlust, modeled after traditional English ciders, has a hint of sugar on the mid-palate surrounded by orange pith and fall spices.
In the New York region, Original Sin cider is dangerously close to ubiquitous. Despite its more commercial nature, founder Gidon Coll is making a solid beverage above and beyond the others at this level. Coll's cider has a good balance between sour apple and fruity sweetness, making its off-dry character much more palatable. Like Kidde, Coll believes that "as cider products get drier and more diverse, these products will attract more traditional beer enthusiasts."
Winemakers seem to be the next group to pick up on cider's rise. Randall Grahm of Bonny Doon Vineyard has been sourcing fruit this fall for a cider of his own, commissioned by chef David Kinch of Manresa in Los Gatos, California. Grahm will be pushing beyond apples for this "amazingly fun project" to incorporate quince and pear. On the East Coast, Shinn Estate Vineyards will be releasing a pear cider in the fall. The cider is a naturally fermented blend Gorham, Comice, and Bosc pears from the Wickham family farm in Southold Town. "We have been interested in producing a cider for many years," writes David Page of Shinn Estate Vineyards, "and are excited to be releasing our first… during the upcoming harvest season."
What remains to be seen is how cider fits in a beverage market that is increasingly saturated with craft beer and local small-production wines. Coll sees an uptick in cider's popularity, citing a 15% sales increase across the country. LeHault looks "at the cider market in the States the way the beer one was ten years ago: just starting to emerge as its own identity." Flaherty, however, points out what may be the most important factor: "With the tide of people's attention shifting towards the farm and the local producers, people are eager to discover that which lies right at their proverbial doorsteps. Apple orchards are all around us on the East Coast. And where there are apples, there is cider. It's part of the American heritage."
Sarah Chappell will be joined by Corrie, from Farnum Hill Ciders, in an interactive discussion in our Forum this Thursday, September 23rd, at 8 pm Eastern. We hope you will join us there.
---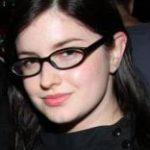 Sarah Chappell is a Contributing Editor focusing on stories about Millennials. She is the manager at Alphabet City Wine Company in Manhattan's East Village. She holds the Intermediate and Advanced Certificates with Distinction from the Wine and Spirit Education Trust. Follow her on Twitter@chapsholic.