It started with Barolo. It was the first wine that made clear to me not only the sociological, cultural and historical relevance of wine—the way it can teach us about the humanity of a place and time—but also the way it helps us understand, in a simple, profound way our own notions of grace. I'd fallen in love with studying art history in high school and regretted, throughout college, that I'd chosen a different—seemingly more practical—route (at the time studying journalism still seemed like a splendid idea).  Wine reminded me that I use my brain best when the subject concerns beauty.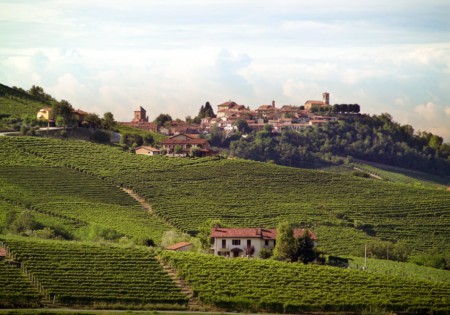 From my experience, I've always assumed that people fall for the icons first—at least intellectually—for the same reason I did: because they've been evangelized enough that their message is most intelligible. But the icons can only take us so far. In my mind, wine—particularly Italian wine—is best understood not by its icons, but rather by its in-betweens, far-flungs and lesser-knowns.
In 2006, the year I graduated from college, I left to work the harvest in Monforte d'Alba, one of the eleven communes in Piemonte where it's possible to produce Barolo. During my time there I became captivated by Piemonte's underworld of esoterica—wines from grapes like pelaverga, freisa, ruché, grignolino, and brachetto.
During the 1800s several of these grapes, like ruché and grignolino, enjoyed great success in the region—grignolino was even reported to be a favorite of Umberto I, the King of Italy during the last decades of the 19th Century. But many of these grapes never really regained popularity post phylloxera, and were mostly found in field blends with nebbiolo and bottled together before DOC regulations dictated that a wine must be 100% nebbiolo to wear Barolo or Barbaresco on the label. With the exception of a few producers like G.B. Burlotto in Verduno, who has been making pelaverga since 1800, most of these grapes went on to play chicken with extinction throughout the better part of the 1900s. It's only over the past decade and a half that ambitious winemakers have begun promoting these varieties once again.
Fabio Alessandria of G.B. Burlotto attributes this to changing tastes. Producers and consumers, he says, are beginning to prefer more elegant, lighter wines and most of the aforementioned grapes, with the exception of freisa, are capable of producing wines in this style.
I remember buying a bottle of Matteo Correggia's still brachetto in wine shop in Monforte and bringing it to the cellar where I was working for lunch. It was hot and I'd spent the morning tearing my hands up with vineyard shears. I remember feeling proud of being beat up; I'd spent four years in classrooms and dorm rooms and believed staying up until 3am writing a paper was about as hard as work gets. I wanted to suffer, just a little bit, for my years of collegiate melodrama.
The brachetto arrived chilled along with some cured sausage. They both perspired in the heat in a way that seemed to confirm that they were meant to be. Drinking that brachetto—cool and pure, bursting with rose petals and unabashedly likeable—after a morning of harvest was like being thrown a life preserver in a torrent. For all of my eagerness to intellectualize wine into high art, I finally understood the simplicity of its purpose. I was sitting at a wood table in the shade with a bunch of Macedonian vineyard workers and if we were lucky we could hang on each other's every third word. But in that moment I felt that we had found a way to communicate something profound through simple pleasure. Wine can stop time, drown out sound, transport, conjure, but in its finest moments it's a quiet instigator of mirth.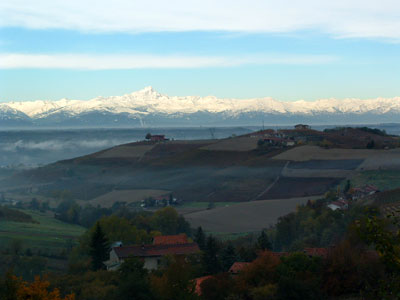 God knows I chase the icons, but it is experiences like that September lunch in Monforte that have flung me hopelessly into wine.
Over the next three weeks in Piemonte, I hunted down every grape I'd never heard of. I discovered a side of the region that we only get flashes of stateside and I learned to appreciate the great rewards of honest regional wine.
In the six years since then, a more colorful portrait of the Langhe, Asti, and beyond has begun to emerge stateside. There are now at least five examples of each of the grapes below (which are still just the tip of Piemonte's esoterica iceberg), most of which will run you $20 or less. They're each singular in their own way, but they all share a sort of vivacity that begs for full plates and warm chairs. Here's to them, and to all the in-betweens, the far-flungs, lesser-knowns, and revelatory lunches.
Pelaverga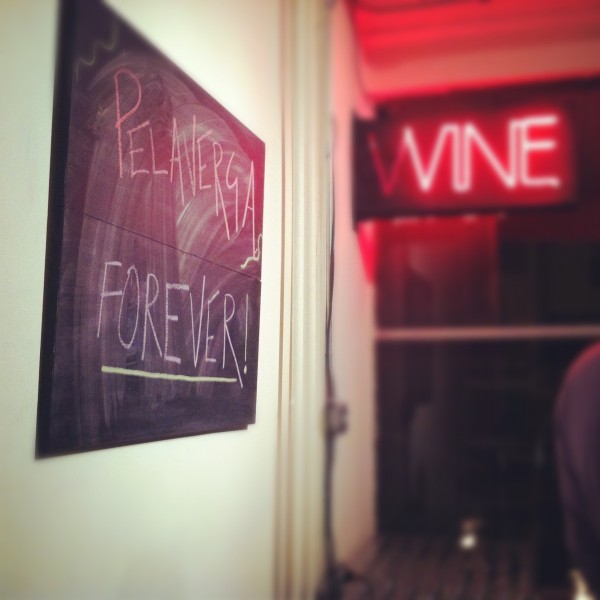 According to Fabio Alessandria, the legend says that there was a priest from Verduno who worked for the royal family in Turin. They loved wines made from the pelaverga grape and when he returned home for a visit he brought the vines with him and planted them in Saluzzo. There are currently 15 hectares of pelaverga (32 acres) under vine, with 12 producers bottling a 100% pelaverga wine. There are two different strains of the grape—one is called pelaverga piccolo, which is only found in Verduno, and the other is called pelaverga nera, which is planted in the nearby communes of La Morra and Roddi and further to the west in the Colline Saluzzesi. The wines that both grapes produce are very similar, but the plants are slightly different. The resulting wines are lean, high in acid and savory with a trademark nose of flowers, white pepper, and strawberry, as well as a mineral salinity that places it at the top of the food-friendly list. G.B. Burlotto's pelaverga is consistently the best of the bunch, followed by Alessandria whose wines are just a touch more polished, but still classic nonetheless. There are three additional bottlings that can be found throughout the United States from Ascheri (Verduno) and Castello di Verduno.
Freisa
In a vaguely Oedipal twist, freisa was originally believed by many to be a distant cousin of nebbiolo, but it turns out it's actually the grape's mom. It produces the most concentrated of the esoterica wines, with a tannic structure that is (if you can believe it) more formidable than nebbiolo's. The grape was traditionally made in an off-dry vivace style (not quite sparkling, but frothy), but producers are beginning to see that the grape's structure gives it the potential for making more serious, age-worthy still wines. Because of its tannic structure, it does generally show best after a couple of years in the cellar or some time in the decanter. Expect black fruit with intense aromas of violets and black pepper. Robert parker described the wine as "totally repugnant" and Hugh Johnson called it "immensely appetizing." You decide. Burlotto and Cavallotto make the most elegant, classic bottlings of freisa available stateside; they also represent the best values. Brovia is also worth seeking out, but is harder to find.  Also available throughout the US: G.D. Vajra (which is one of the more ambitious and expensive), Cascina Gilli, and Pelissero.
Ruché
As with most of the Piemontese grapes, there are several theories about exactly how the grape made its way to the hills of Monferrato. The most convincing theory is that the grape was actually cultivated by the French in Savoie. The grape regained recognition in the late 80s and was recently awarded DOCG status. Currently, there are around 75 hectares of the grape planted in Asti.  I like to think of this grape as a more structured version of grignolino. Its pale red color and aromas of roses and herbs belie its tannic structure, which can be harsh if picked too early. The best producers are Montalbera, which is the most widely available, Cascina Tavijn, which is new to the US via Dressner Selections, and Giuseppe Rinaldi.
Grignolino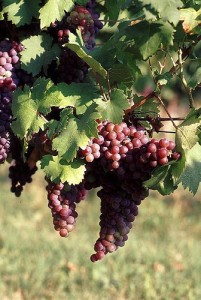 Of all of the grapes, grignolino—along with ruché, were considered two of Piemonte's great grapes in the 19th Century. Grignolino began to decline in popularity in the early 1900s, post-phylloxera, because the grape tends to crop quite low. Grignolino comes primarily from two DOCs: Grignolino di Monferrato Casalese in Alessandria and Grignolino d'Asti in Asti, where you can find some very old vines that are still producing.  Grignolino gets its name from the amount of seeds in the grape, which if the juice is left in contact with the skins and seeds too long can result in a grip of bitter tannin. When contact is moderated, grignolino is fresh and lively, with notes of roses, minerals, and herbs. Like brachetto, most grignolino is great with a slight chill. The best producers stateside are Francesco Rinaldi, Cascina Tavijn, and Accornero.
Brachetto
Brachetto is best known for the sweet, frizzante versions of Brachetto d'Acqui, a wine produced southeast of Alba in Acqui Terme. There are also dry still wines and spumanti made from the grape there and throughout Piemonte, where it wears the Piemonte DOC label. While there are some great sweet brachetto wines worth seeking out, notably Forteto della Luja's Pian dei Sogni' Brachetto Passito and Giacomo Bologna Braida Brachetto d'Acqui, the rare still wines are the ones to hunt. Matteo Coreggia's Brachetto Anthos remains a favorite and Sottimano's 'Mate' is also worth seeking out. As with ruché, pelaverga, and grignolino, there is a strong floral component that combines with brisk acidity and buoyant, lovable plush strawberry fruit.
---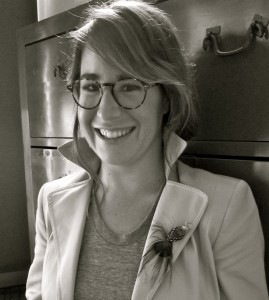 Talia Baiocchi is a wine writer living in New York City. She's the current wine columnist at Eater.com National and New York, the former editor of WineChap.com in the United States, and a frequent contributor to The San Francisco Chronicle, among others. Before she started writing about wine she had a brief stint as a dressage trainer for unicorns and her mother still thinks she'd make a great lawyer. Find her on Twitter at @TaliaBaiocchi.