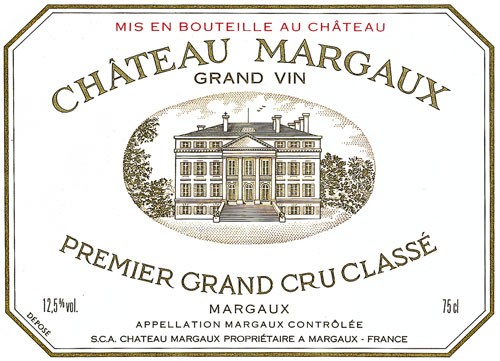 WHO: Château Margaux
WHAT: Red Bordeaux Blend
WHERE: France, Bordeaux, Médoc, Margaux
WHEN: 1953
RESERVE: $1500
MINIMUM BID INCREMENT: $100
98 pts Robert Parker Jr., Wine Advocate
The 1953 Margaux has been delicious for most of its life. Bottles from the cold, damp Paris cellars of the French wine merchant, Nicolas, have exhibited an impressively dark ruby/purple color with only slight lightening at the edge. Its huge nose possesses rich scents of violets, sweet cassis fruit, and spices. Round and opulent, with a velvety texture and gobs of sweet, jammy fruit, this is Chateau Margaux at its most seductive.
From Château Margaux:
A great vintage stands out in our memories above all for its fantastic capacity to move us. Château Margaux 1953, 1961, 1982 and 1990, to mention just a few, appear to touch our hearts before, or at the same time as, they overwhelm our senses. While a very good wine impresses us, a great wine moves us. A difference which is ridiculous, elusive and considerable, all at the same time.
Recent CellarTracker Review:
98 Points. Exotic floral perfume with spices, truffles, cassis and wet forest scents. But, to me, where the wine really takes off is on the palate… Like syrup of Margaux, this very concentrated, multi layered, opulent wine oozes over your mouth, tongue and every other taste receptor you can think of. This is so sexy, silky rich and dense. Dry Port is an apt descriptor. Utterly compelling wine. The wine continued improving in the glass for over an hour. It might have continued evolving if we were able to resist its charms for any longer.
This is a First Growth wine from a classic vintage, and just in time for the holidays.
Please submit your bid in the comment section, below. If the reserve is met, the auction will be won once a bid goes unanswered for a full calendar day.
The winning bidder will be asked to make their payment directly to the Hillel Foundation at Indiana University, "Find Lauren Fund." The Hillel Foundation at Indiana University is a 501(c)(3) charity with a dedicated fund. Palate Press: The online wine magazine will not collect any proceeds as part of this auction. The buyer will also pick up the wine at, or pay shipping from, Zachy's in New York City.
For more about the auction please go to Wine for Lauren. For further information about the search for Lauren Spierer, please visit http://www.findlauren.com.