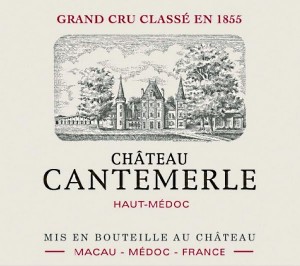 WHO: Chateau Cantemerle
WHAT: Red Bordeaux Blend
WHERE: France, Bordeaux, Médoc, Haut Médoc
WHEN: 1961
RESERVE: $325
MINIMUM BID INCREMENT: $25
A Spring frost reduced flowering, leading to fewer, and more concentrated, grapes to mature through a warm, dry, sunny Summer. The result? A Bordeaux vintage acclaimed as one of the best of the 20th Century, 1961. Get a Grand Cru Classé from the vintage and help support a good cause.
92 Points, Robert Parker Jr., Wine Advocate
"It is impressively opaque dark ruby with only some amber/orange at the edge. The huge bouquet of smoky, earthy, black currant fruit, spring flowers, leather, and plums is followed by a lush, full-bodied, concentrated wine with that taste of sur-maturite (overripeness) that frequently characterizes the great vintages in Bordeaux. It is still loaded and in fabulous condition. This unctuous, opulently styled wine should continue to drink well…92."
Please submit your bid in the comment section, below. If the reserve is met, the auction will be won once a bid goes unanswered for a full calendar day.
The winning bidder will be asked to pay directly to the Hillel Foundation at Indiana University, "Find Lauren Fund." The Hillel Foundation at Indiana University is a 501(c)(3) charity with a dedicated fund. Palate Press: The online wine magazine will not collect any proceeds as part of this auction. The buyer will also pick up the wine at, or pay shipping from, Zachy's in New York City.
For more about the auction please go to Wine for Lauren. For further information about the search for Lauren Spierer, please visit http://www.findlauren.com.