Editors' note: To close 2011, Palate Press: The online wine magazine will be featuring some of our top stories from the past year. Our fifth piece comes from columnist W. Blake Gray, exploring the idiosyncrasies of how the wine world defines sustainability.
---
Two Central Coast vintners walked through a pristine-looking vineyard last fall—it had no cover crop, a usual sign of organic or biodynamic farming—explaining why they use herbicides.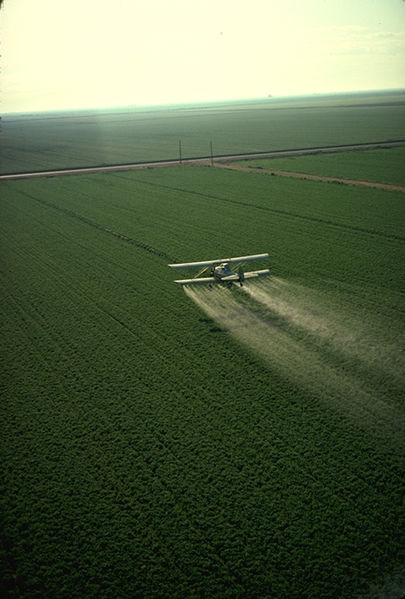 "We need to do it to keep our business sustainable," one said. The other added, "It's important that we bring in a large enough crop every year. Otherwise, the winery isn't economically sustainable."
"Sustainable" has the potential to be the ultimate adjective in responsible winemaking. Unlike a rigid program like certified organic or biodynamic, a good sustainable wine program could allow farmers the option of rescuing a pest-threatened crop if unusual conditions really demanded it, while encouraging herbicide-free and pesticide-free farming most vintages. Such an option would encourage many currently conventional farmers to take the plunge and get certified.
Sustainability certification programs often take a much wider worldview than organics or biodynamics, including energy use, social justice, and other issues. In a perfect world, sustainable wines might be the perfect wines.
The problem is that "sustainable" means different things to different people. To some, it means what the vintners were saying above: running a business that can stay alive by making a profit, no matter what it takes.
The vintners were speaking on the record, but I'm not naming them because they're not bad guys trying to hoodwink the public. They're young and earnest and probably don't realize that many consumers' understanding of "sustainable wine" doesn't include using herbicides to ensure bigger crops.
In fact, what consumers believe "sustainable" means, and what the wine industry believes aren't in sync—and it's the industry that gets to define the term.
Right now the market for sustainable wines isn't large, says Christian Miller, proprietor of Full Glass Research. Sustainable is one of several "green" categories of wine, including "organic," "biodynamic," and "made from organically grown grapes." According to Miller, there's great growth potential in the "green" category, but consumer confusion is currently a drawback.
"Wine has a broadly green image. One out of ten people think almost all wine is organic or sustainable," Miller says. However, he said a 2005 Full Glass Research survey showed 41% of consumers don't buy "green" wines because they don't see them in the marketplace, which surpassed "I don't care" about greenness (33%) as the single biggest reason for not buying them.
"High visibility and reliable third-party certification would go a long way," Miller says, as would some consistency in meaning.
Currently the West Coast has at least four major sustainability programs for wineries, and they're so different that it's hard to imagine one standard emerging.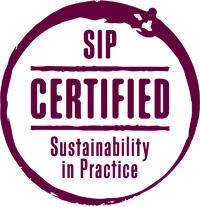 The two most rigorous are the least known: Lodi Rules, and the Central Coast Vineyard Team's Sustainability in Practice, or SIP. Both require adherence to minimum environmental standards as well as some measures taken in other areas of social import. But the former program is limited to Lodi wines; it's unimaginable for a Napa vintner to follow Lodi Rules. SIP also has a geographic limitation, albeit to the wider Central Coast.
Then there are also two state-wide programs—which couldn't be more different.
The Oregon Wine Board has a program that offers "sustainable" certification to wines that have already received certification from another program, such as Food Alliance or Demeter Biodynamic.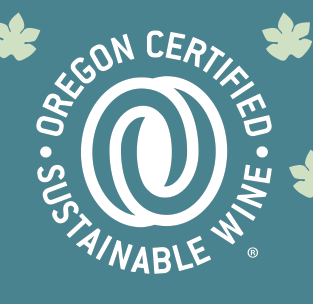 "Oregon did research a few years ago and learned only 1% knew who Demeter was," said Miller. "That's why they came up with the Oregon Certified Sustainable. They'll unite them under one simple stamp."
The largest sustainability program is run by the California Sustainable Winegrowing Alliance, a nonprofit set up by the Wine Institute and the California Association of Winegrape Growers. It's based on process rather than performance, and actually requires very little of wineries other than filling out a workbook and meeting with an auditor to discuss it.
By one measure, the California program is a huge success. CSWA executive director Allison Jordan said by email, "Since the program's launch in late 2002, a total of 1680 distinct winery and vineyard organizations representing over 65% of California's wine case production and nearly 70% of the winegrape acreage have used the Code of Sustainable Practices to evaluate the sustainability of their operations based on 227 practices."
Note that word choice: "evaluate," not "improve."
Jordan says that the goal of the California program is to improve the sustainability of the state's entire wine industry, and the CSWA has held almost 200 free workshops for vintners to discuss different aspects of sustainability.
But talk and action are different, and though 21 different wineries have been certified as sustainable under the program, that certification says almost nothing about the vineyard practices that might have taken place for any individual bottle of wine those wineries make. Herbicides of all types are still allowed under the CSWA program, with no requirement to show that they were needed because of environmental pressures.
Moreover, the CSWA standards are quite lax. There are 227 points, with four different categories of response required for each. But the lowest category is sufficient to gain certification on 219 of the 227 points; in most cases, that means an issue must be considered, but no action is required. As one example, it's possible for a winery to dump its plastic waste in a river or ocean and still be considered sustainable if it reports this accurately.
It's possible that states like Texas and New York will create their own sustainable wine programs, and will respond to their own environmental pressures. For example, Pierce's Disease is a huge problem in Texas and thus pesticide standards there would understandably be more lenient than elsewhere. But a proliferation of different standards will only confuse consumers more.
Because of its size, the California program seems most likely to become the standard, mainly because "sustainability" lacks the type of national organization that organic and biodynamic certifiers can draw upon.
So today, when you see a wine listed as "sustainable" on a wine list or in a section of a wine shop, it might very well have been made by a winery that carefully considered the ecosystem and your health. Despite the minimal standards of the California program, the wineries that have taken the trouble to get certified are some of the state's more conscientious businesses.
But unless you investigate the winery's environmental practices yourself—a time-consuming act for all concerned—you really have no way of knowing that "sustainable" isn't just a synonym for "profitable."
Maybe "sustainable" could be the ultimate adjective, but as of now, competing definitions make it—on its own, without verification—a meaningless buzzword.
---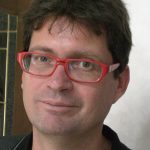 Wine writer W. Blake Gray is Chairman of the Electoral College of the Vintners Hall of Fame. Previously wine writer/editor for the San Francisco Chronicle, he has contributed articles on wine and sake to the Los Angeles Times, Food & Wine, Wine & Spirits, Wine Review Online, and a variety of other publications. He travels frequently to wine regions and enjoys coming home to San Francisco.