Friends Josh Phelps and Carlo Trinchero had the idea to go into business together during Trinchero's senior year of college. "Josh and I stayed in touch and simultaneously began getting into the wine business on our own. We both had that entrepreneurial spirit and wanted to start young and see where it took us," says Trinchero. Phelps remembers, "We would get together and start talking business. It just happened. Next thing we knew we had formed an LLC." Taken Wine Company was born, and, in 2010, 100 cases of Cabernet Sauvignon were released, "to sell to our friends," says Phelps.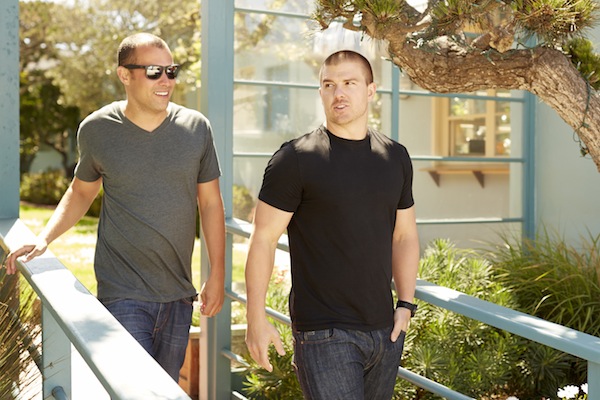 In an industry that embraces tradition — consider the ongoing cork vs. screw top debate — 27-year-old Phelps and 25-year-old Trinchero are part of a growing trend of young wine entrepreneurs who are putting their own stamp on the industry. Both grew up in winemaking families, but wanted to do their own thing. Josh is the son of winemaker Chris Phelps, and Carlo's family runs Trinchero Family Estates.
While neither has formal training in wine, degrees in business and communications/marketing are just as relevant. Phelps 's made wine with his dad as a child, worked in friends' cellars, and even a harvest for Joel Gott after graduation. He also spent three years in sales; "sometimes the hands-on immersion is just as good," he says. Trinchero, for his part, soaked up all he could in the family business, gaining "invaluable experience working harvest for Mario Monticelli at Trinchero Napa Valley … I did odd jobs like hosing down vehicles, running the mail, and absorbing the wine business."  Phelps says he and Trinchero have "always surrounded themselves with good people to help." Trinchero agrees. "Both Josh and I learn every day from our peers and the other winemakers who have held our hands during this process."
When asked how he establishes credibility at such a young age, Phelps says, "Sometimes you just have to prove yourself."  By all measures, Taken Wine Company has indeed done just that. Now on their fourth vintage, and production of 6,000 cases, this past August, Taken Wine Company announced an agreement with Trinchero Family Estates. Cynics might criticize the arrangement with Carlo's family, but Phelps is quick to point out the "win-win scenario" they have created by joining forces. "Trinchero Family Estates has opened up doors to new distribution channels and help with all facets of the project," he notes, adding, "In turn, hopefully we can offer a hip new Millennial-focused brand to their portfolio."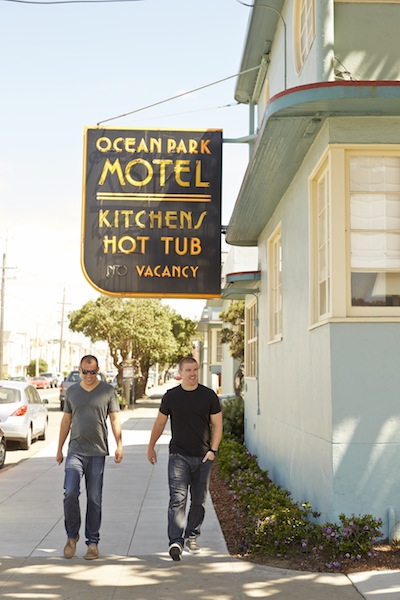 Taken Wine's ability to attract Millenials is at the core of its success, particularly in an industry that still struggles to engage the younger market. Josh and Carlo understand this target audience intimately because they are their target audience. They know that younger wine drinkers want quality wine, but don't necessarily have the funds for more expensive brands. They understand Millennials like to have fun with their wine, and know where they go to find the next big thing. "Our main marketing effort is social media," says Phelps. "We constantly update our fans on Instagram, Twitter, and Facebook. Our new website is very smartphone friendly. It makes it easy to learn about us and buy our wine from your phone."
Phelps attributes the success of Taken Wine Company to its being "great juice, a cool brand, and a good price-to-quality proposition. I like to think it can also be attributed to Carlo and my passion for the business. We literally hand sold every bottle of wine until our partnership with Trinchero Family Estates started."
While they are finding their own way, they also have a deep respect for the traditions of the past that made this opportunity possible. "I think our parents' generation set a high bar," says Phelps. "We are just taking the knowledge from what they built and making it our own." Trinchero continues, "I don't forget where I came from or where the business came from. I always keep in mind that the generation before us started it all. I like to put a new spin on things and try to put a fresh look on the wine business with the respect and approval of the generations who built it." Phelps is clear: "We aren't competing with them, just offering something new."
Uniquely, Phelps and Trinchero have been able to forge their own path while supporting the work of their fathers. Phelps encouraged his father to start his own label Ad Vivum which produces a single-vineyard, Yountville Cabernet Sauvignon targeted for the more upscale consumer. "I enjoy working side by side with my Dad and I learn a lot from him."  Phelps oversees marketing and sales, and helps "with everything besides the winemaking."
Trinchero currently serves as Director and Import Portfolio Ambassador at Trinchero Family Estates and is content with his dual role. "It's far in the future for me to look beyond this especially since I'm focusing on Taken Wine Company right now. Someday I hope I am worthy enough to step into those very big shoes," he adds.
Until then, the fun is in the business. "We are constantly brainstorming new wines to add and new concepts," says Phelps. They currently have two brands under the Taken Label — Taken and Complicated — and are about to launch a third called Available. "We are definitely growing," he continues. "We will be in all states over the next couple of years. It is still our priority to grow slowly and maintain our wine quality. And to have fun."
Photos by: Joe Budd