For my 40th birthday I took a much-needed get away to Napa. We visited my friend Jeff Miller and his wife Beryl. Jeff lives in Napa and grows and makes wines in the Suisun Valley AVA under several labels: Seven Artisans, Sly Dog Cellars, and Red Côte .
The Suisun Valley AVA is adjacent to the Napa AVA, so close that you can throw a stone from Jeff's Suisun Valley vineyard and have it land well into a Napa Valley vineyard. The  Suisun Valley is warmer than Napa. It has a more open, rural, bucolic, feel – free of castles and temples. Suisun Valley has forged its identity and reputation with Petite Sirah as well as Bordeaux varieties.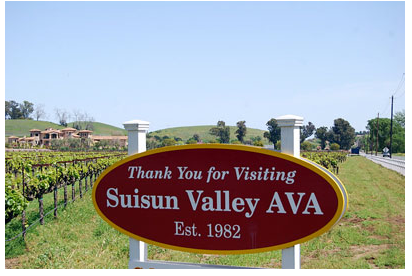 We stopped by the custom crush facility where Jeff makes his wine to get a tank sample of his 2009 Montepulciano- his first commercial run. In many ways, this is the Italian answer to Pinot Noir. I've had previous non-commercial bottlings of wine from the same vines and they had been great: bright, with pretty, nice red fruit and hints of spice and leather on a lighter body with great acid and tannin structure for food pairing. This is typical of Jeff's style. In fact, it was Jeff's wines and his skill with Montepulciano that sealed my friendship with him. Others have written about Jeff's wines, so I have to defer to them for more impartial assessments than I can give in this situation. Nevertheless, the 2009 Montepulciano promises to be a very good wine as well and I am curious what the press will say about it once it's released.
Winterhawk Winery was preparing for a club member event at the crush facility. I tasted their '08 Verdelho and '07 Tempranillo – both grown in Suisun Valley. The Verdelho was floral, quite light and crisp with good minerality. The Tempranillo was lighter-framed than many California bottlings of this variety with nice, clear fruit aromas backed by hints of chocolate and supple, smooth tannins.
We next stopped at the Suisun Valley Coop tasting room on Suisun Valley Road. Doug Sparks (owner winemaker at Sunset Cellars) operates the tasting room and was pouring that day. We tasted several producers' wines, trying a broad range of wines as I wanted to get a cross section of the wines grown in the appellation.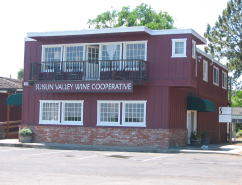 Two wines from King Andrews Vineyards were being poured at the coop. Both were made with Suisun Valley fruit. The 2009 Albariño did not show the typical stone fruit and there was a bitter, flat edge to this wine that, by my experience, is common in Albariños which have been opened too long and are oxidized. So, unfortunately, I was unable to give this wine a fair assessment.
Made aware of my concerns, Sparks did not offer to open a fresh bottle, assuring me oxygenation was not the problem, as he was using gas preservation on all the wines he was pouring. Gas preservation is my method of choice, but it might not be the best choice for tasting rooms. Please see sidebar.
Suisun Valley is more than Petite Sirah. There is diversity of wine in the AVA in more than name only. Most of the wines we tasted were clean and not flawed. Many were very enjoyable and a good number were well made, demonstrating great varietal fidelity.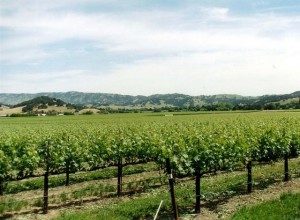 Just as it has focused on Petite Sirah, rather than the Cabernet Sauvignon, Merlot, and Chardonnay of its Napa neighbors, , Suisun Valley may do well to emphasize other, less common, varieties better suited to its warmer climates. Some growers are already doing that with Rousanne, Mourvedre, Grenache, and Sangiovese.
It is a fact of life that the mainstream consumer wants a Chardonnay or Merlot before they want a Monterey Chardonnay or a Suisun Valley Merlot. The appeal of catering to that demand is obvious, but it carries the challenges of being a producer of yet another Chardonnay, Cabernet or Merlot or Syrah.
Gas Preservation in Tasting Rooms
There are various preservation methods for opened bottles of wine: Re-corking, refrigeration, vacuum pumps, inert gasses, or any combination of the above. I am partial to inert gas because it reduces oxidation – deterioration in a wine's freshness that comes about as a result of oxygen.
This is why barrels are (supposed to be) continuously topped off with wine or inert gasses – most commonly argon, CO2 and nitrogen in some combination. These gasses not only do not react with the wine but, being heavier than air, they create a protective layer on top of the wine which keeps out the oxygen. This presumes that the wine sits undisturbed – otherwise, the inert gases and oxygen mix and the protective effect is diminished or even eliminated.
Inert gas is an excellent way to preserve a bottle on the counter top, a bottle that will stand upright until the next night when two or three glasses are poured for dinner. As long as the bottle is undisturbed, the gas forms a continuous layer on top of the wine, protecting it from oxygen.
And that is why gas preservation is really a futile effort at wine preservation in any situation where the bottle is repeatedly tipped for pours over an extended period of time.
The surface area of wine in an upright, undisturbed, half-full bottle is about 7 square inches. A small amount of inert gas can protect the wine in this scenario by coating its surface and keeping oxygen away.
This protection is lost with the first pour. When a bottle is tipped, those inert gasses (which are heavier than air) flow out of the bottle with the wine leaving the surface of the wine unprotected.
With subsequent tipping and pouring, that exposed surface of the wine is increased in two important ways:
The surface area of the wine in a half-full bottle tipped for a pour is about 27 square inches. This makes for an area now almost four times as large to absorb oxygen. Additionally, that surface area of the wine inside is further increased with each pour as bubbles of air make their way through the wine.
With numerous pours, more and more oxygen is absorbed by the. A little bit of oxygenation may help some wines open up. But the cumulative impact can also be quite deleterious, regardless of gassing and refrigeration. This is particularly true when it takes a day or more to empty a bottle.
A tasting room or a restaurant selling wine by the glass should understand that gas preservation has its limitations and not count on a shot of the gas (adequate for protecting seven square inches of wine in an undisturbed bottle) to protect wine being poured out in small amounts over longer periods.
————————
This represents a shift in mindset from that of farming "mainstream" cultivars to be used in large productions outside of the region to that of developing the unique character of the AVA through focusing on the varieties optimally suited for the region.
A more secure (though more hard-earned) future lies not in growing whatever everyone else is growing but choosing grapes which are best suited for one's location. Given Suisun's warm climate, late ripening varieties that retain good acidity and structure may be a good bet. It is the wines resulting from those kinds of choices that shine and earn solid reputations and a place in the larger wine landscape. This, of course, does need time for experimentation and trial and error.
=================================
Tasting notes:
The 2008 King Andrews Muscat Blanc was… well… muscat. Not problematic but not really attention grabbing. I would say, though, that lovers of sweeter Muscat should understand that it is made in a dry style.
Next a 2007 Shale Peak Barbera—this is King Andrews's second label in Solano County. Rather pale, it was packed with caramel and pepper but its vague fruit and soft structure made it seem a bit syrupy and possibly heat damaged. The green notes made it very awkward.
We closed out the tasting with two Petite Sirahs. The first was from Mangels Vineyards [http://www.mangelsvineyards.com]. It was very pruny and porty and a bit thin in the mouth. This sometimes happens with big, ripe high alcohol Petite Sirahs after they have been open for about a day but explode with plush, baked blue and black fruit on opening.
The second Petite Sirah was the best red in the line up. The 2006 Sparks Sunset Cellars Petite Sirah was rich with dark blue and black fruit and a floral hint. Smooth, suede-like tannins were paired with a slight sweetness, a hint of astringency and appropriate acidity.
---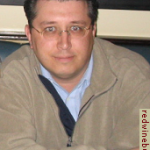 Arthur Z. Przebinda
focuses on California wine stories, particularly those from the Central Coast, for
PALATE PRESS: The Online Wine Magazine
.
Arthur founded
redwinebuzz.com
in 2006 to focus on California's Central Coast wines and to offer general wine education.