Something interesting happens when wine lovers or geeks get the chance to taste very old bottles – and by old I mean multiple decades. The aura of gravitas, excitement and privilege can be such that it's very hard to critically evaluate. Besides, how many of us have done comparative tastings of, let's say, every Bordeaux first growth produced in 1945, or every Malmsey Madeira from 1922? Who knows what these wines really ought to taste like?
It gets worse, if it's a generous friend who uncorked the bottle for a special occasion. Who would be so uncharitable to say "Meh, I think this has seen better days. Or even better decades."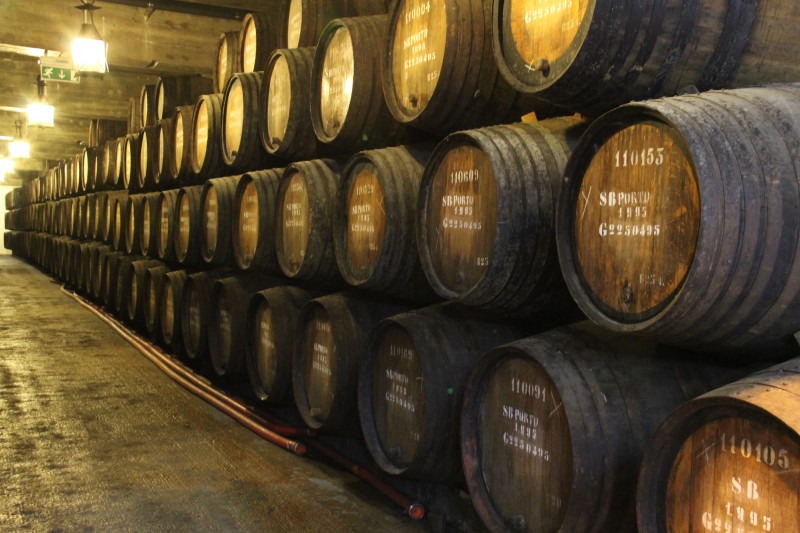 This is one of many reasons why I love colheita ports so much. These vintage dated tawnies (wood aged ports) can age for 50-100 years or more, providing drinking pleasure all through their lives. If you're familiar with the more fiery, bottle aged styles (vintage, crusted, late bottled vintage), I strongly urge you to try tawnies as well. These are blends with an average age of 10, 20, 30 or even occasionally 40 year old wines. Then step up to colheita – the single vintage version.
Maria Manuel Maia from Poças Junior (more of them in a minute) explains the difference quite simply: "Colheita is the style of the year, whereas tawny is the style of the house". So, if you value vintage variation – which is after all a form of terroir expression – then colheita is the way to go.
Back through the years
There are a number of Port houses who specialise in wood aged ports – tawnies and colheitas. The family owned Poças is a good example. As is traditional, their cellars hold dozens of vintages in ancient wooden barrels. These are then bottled in batches as th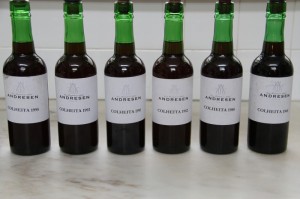 ey are deemed ready for sale. Right now, the 1988 is beautifully elegant, as is the 1997 (bottled just last year). Both have a sharp focused freshness and complexity that's very rare in a blended tawny. The plumper, sweeter 1994 appeals slightly less to me, but we're splitting hairs.
If you can find the 1967 (easier in Portugal than anywhere else), it is divine, with a delicacy that even the 1997 cannot match.
Prices for these wines are almost laughably cheap – $31 bags you the '94, with the '88 only a modest upgrade to $45.
Further back through the years
Never mind 1967 – how about really old? Just down the street from Poças is Andresen, an even more traditional tawny house who are still bottling their 1900 and 1910 colheitas.
General manager Carlos Flores dos Santos is passionate about the company's focus: "Colheitas are at least as great as vintage ports, if not even surpassing them". He and winemaker Alvaro van Zeller explained the care and attention that goes into bottling very old colheitas – every barrel tastes slightly different, and the final bottled blend will be the result of exhaustive tastings.  Carlos also advised "We don't cold stabilise older tawnies – there's too much risk that we'd strip out the subtleties".
Tasting colheitas back through the years at Andresen is fascinating. Some major on concentration and power (1991, 1980, 1970 family reserve) whilst others have super refined salted caramel (1992), herbal aromas (1975) or honeyed freshness (1963 family reserve). If I have a favourite, it's probably the zesty, raisined 1968 – a wine that lingers in the mouth for many minutes.
So what about the 1910? The character is unmistakeably old and venerable – aromas of mushrooms give way to coffee, cacao and walnuts. There's no shortage of acidity or length – this colheita is defiantly, vibrantly alive. Most beguilingly, a scent of cedarwood appears in the empty glass.
But here lies the rub – the 1910 is exciting and awe inspiring partly just because it's over a century old. It's debatable whether anyone would pick this out as the favourite from a blind tasting – strip away the story, the history and the pedigree and something is lost. Not that I'd turn down another sip, mind.