What are latest trends in wine lovers' attitudes? This is what I wanted to find out, last fall, when I attended SIMEI, a large, professional winemaking equipment exhibition taking place every two years in Milan, in Northern Italy.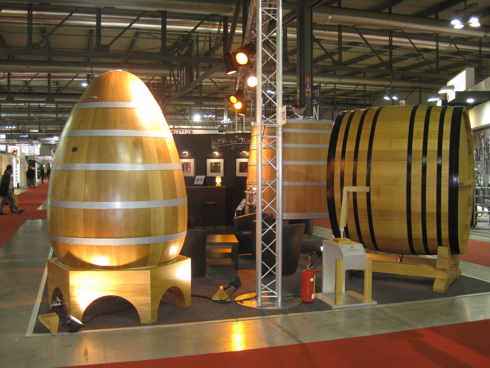 "We see that wine consumers are most drawn to a quality product; they are increasingly sensitive to food safety and health concerns."  I'm sitting down at a small table in a large exhibition space in Milan, talking with Marzio dal Cin, CEO of Dal Cin Gildo Spa, a company founded by his father in 1949. Today it's a successful corporation dealing with industrial and agricultural chemicals, specializing in the food and beverage fields.
Marzio is also the president of the organization which manages SIMEI, the biennial bottling and wine-making equipment exhibition.  This is the largest specialized trade fair of its type in the world.  Machinery and equipment are exhibited for the wine-making industry as well as the production, bottling and packaging of drinks in general (wine, beer, mineral water, carbonated drinks, fruit juice, liqueurs, brandies, alcohol, vinegar, oil, etc.).
Pros only, please…
Looking around, I do not see many people. Where are the consumers, the wine lovers? I ask Marzio. "In Italy there is a fear that consumers may have 'unbalanced' reactions, if we give them too much information about the reality of wine-making," he replies. "For example, if we state that there is bentonite in wine, we could get an extreme reaction: 'What the hell is bentonite?? What are you putting in my wine?!'[Bentonite is an inert clarifying agent commonly used in winemaking.] For this reason, Italian wine producers do not love explanations… they prefer a 'halo of poetry' around their wines," Marzio smiles, "In other countries it's different: in France, for example, people learn about modern winemaking even in school."
SIMEI was established in 1963. Over the years it has become increasingly well-known and is now the main world trade fair in the industry. Concurrent with SIMEI there is also another exhibition: Enovitis, a unique event showcasing a complete range of equipment, machinery and products for the winegrowing sector. Thus, consumers are not allowed here… it's only for professionals. Frankly, I don't think this is correct: winemaking is a fascinating world! But OK, perhaps not everybody is as curious as I am, I admit to Marzio.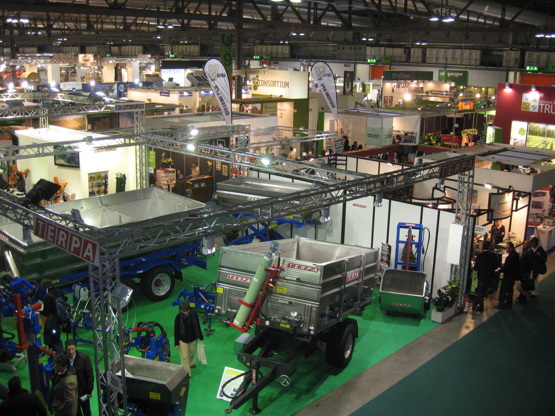 "Yes, maybe, but the culture is changing."  Marzio tells me.
"When consumers say that they want 'quality' in wine they meant two things: a pleasant experience first of all, but also reproducibility of the product, while respecting the variability of the vintages. For many people, the concept of 'the wine of the farmer' no longer works because natural processes seem uncontrolled."
Two years ago, I remember that some of the hottest topics at this fair were the institutional anti-alcohol campaigns created by many European governments.  And one of the most popular gadgets, in fact, was the breathalyzer! And today? "The same, unfortunately! People fear police checks, so the consumption of wine in restaurants has collapsed. Despite this, the problem of road accidents caused by drunken people has not been resolved, because most of the time these people are drunk not on wine, but on superalcoholic beverages mixed with drugs."
While we are talking, the exhibition halls begin to fill with people. Most of them are wine producers; some are wine consultants looking for the latest new tools. Thanking Marzio for his time, I leave him and begin my own exploration.
The latest things
Walking around the exhibition spaces, I come upon some unusual equipment such as machines for high-speed grape selection that sort the berries one by one, and dry fog systems for cellars.  The "glass sector" of the fair has shelf upon shelf of amazing bottles for wine, olive oil, beer or juice, in varieties of sizes, shapes and even colors — mainly designed to attract and impress younger people.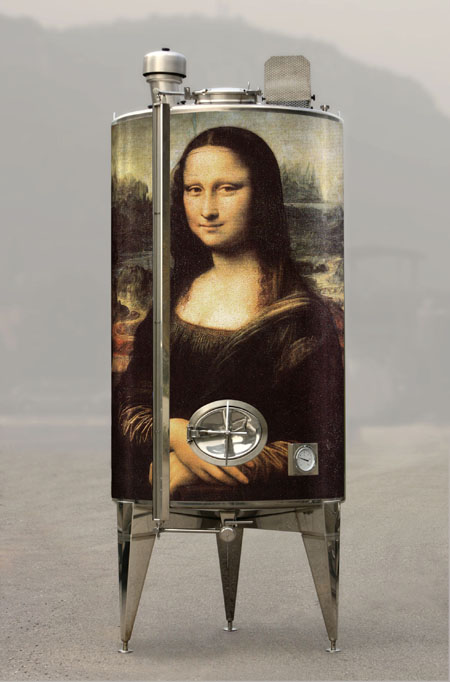 But some of the most original things I see are located in the "vinification sector."  One is a wooden, egg-shaped wine tank called Ovum ["egg" in Latin]; some French researchers have reported wine aged in this kind of barrel is more fruity and has a smoother mouthfeel. The Ovum holds 2000 liters of wine, but currently it's very expensive: it costs 30,000 Euros (over $39,000).
One of the most original items I saw was a selection of picture-tanks. Prints of any interesting subject (your favorite singer or actress, your grandmother, daughter, son, or whatever you want), can be reproduced on the hot metal of a wine tank before its production. This is a process that can be done on both newly-made tanks and existing tanks in the cellar. For those who want to own a cellar with a touch of color – and satisfy the artist inside the winemaker…
---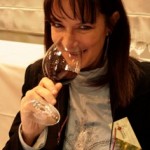 Elisabetta Tosi is a freelance wine journalist and wine blogger. She lives in Valpolicella, where the famous red wines Amarone, Ripasso, and Recioto are produced. Professionally, she serves as a web-consultant for wineries, and in her free time writes books about Italian wines. She is also a contributor to Vino Pigro.