In case you were wondering whether to get the manga hit The Drops of God with your holiday gift certificates, the answer is yes.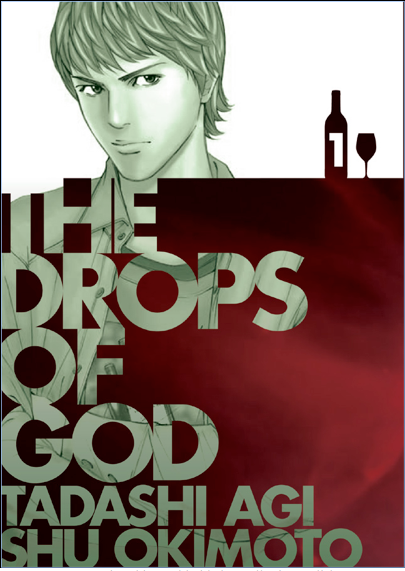 For some time, I've been getting emails from French wine producers who were thrilled their wines were mentioned in this series, which debuted as a Japanese serial in 2004.  The first volume was released a few years ago in French, and we're finally getting this worldwide bestseller in English now.
Classic story elements abound: good vs. evil; rich vs. poor; arrogant expert vs. talented-but-conflicted prodigal son; loyal female assistant vs. world-famous model—you know the territory.  But instead of a contest being played out against a background of world domination by power or technology, the weapon here is wine.  Or rather, the awareness of wine in all its complexity.  And in order for readers to understand the competition in this story, the authors have to involve us in the world of wine.  We learn basic as well as sophisticated information. From the definition of terroir to pedigrees of exceptional winemakers to specifics of great recent vintages in Burgundy and Bordeaux.
The authors feed us intricate knowledge without hesitation, so that within the course of the story they unlock mysteries of production, grape-growing, and even the business of wine.  This experience is what has made The Drops of God a world-wide phenomenon.
One niggling annoyance: as this first volume has just been published in English several years after it was first written, some of the vintages mentioned won't be applicable to current buyers.  However, the accounts of the winemaking and the portrayals of the wines themselves are amazingly accurate and detailed.
This book was written by the brother-sister team known as Tadashi Agi, and illustrated by Shu Okimoto. These manga creators show good and bad sides of their characters and their changing environments with differing styles of drawing, and with dialogue that includes effects, whispers, and asides.
I almost hate to mention the actual plot, because it sounds so archetypical.  In this case, Japan's legendary wine critic dies and leaves a competition in his will: his estranged son and his protégé critic must engage in a Herculean wine contest in order to decide who inherits the mansion and the wine. Along the way they encounter good, bad, and ugly souls who try to aid, trick and disarm them—all to accomplish their own agendas, of course.
The elements I liked most about this story are the characters' descriptive styles when talking about the wines.  Instead of the current wine-writing convention of submitting a paragraph-long list of food-based adjectives, these characters use experiences, feelings, events, music, art and all their senses.  If you read old wine books from the mid-20th century and earlier, you'll find lyrical descriptions there, too.  In The Drops of God it's amped up from historic evocations like youthful ballerinas dancing across one's tongue.  Here's one example: "Richard Strauss's music plays as Salome dances in a sensual frenzy.  A blood-scented sensuality born of decadence.  Indeed—this wine is sensuality itself."
This book has 18 chapters of a story which is obviously a much longer tale.  Toward the end of the book, we realize there are many more complications in the plot as well as in wine knowledge.  It looks like we'll be getting into food and wine pairing in the next section. I just finished volume one; volume two is already available, and volume three is scheduled for a March release, and there are more on the way after that. One question: why can't I get this story on my Kindle?
---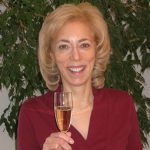 Becky Sue Epstein is Palate Press's International Editor. An experienced writer, editor, broadcaster, and consultant in the fields of wine, spirits, food, and travel, her work appears in many national publications including Art & Antiques, Luxury Golf & Travel, Food + Wine, and Wine Spectator. She began her career as a restaurant reviewer for the Los Angeles Times while working in film and television.