Virginia wines are going places. Where? That remains to be seen—but it could be somewhere really interesting.
A modern wine industry that started with a handful of estates in the late 1970s has exploded to nearly 200 wineries covering every corner of the state, including six AVAs.  According to the Virginia Wine Board, the state ranks fifth in the country in wine grape production, and produces more than 500,000 cases of wine per year.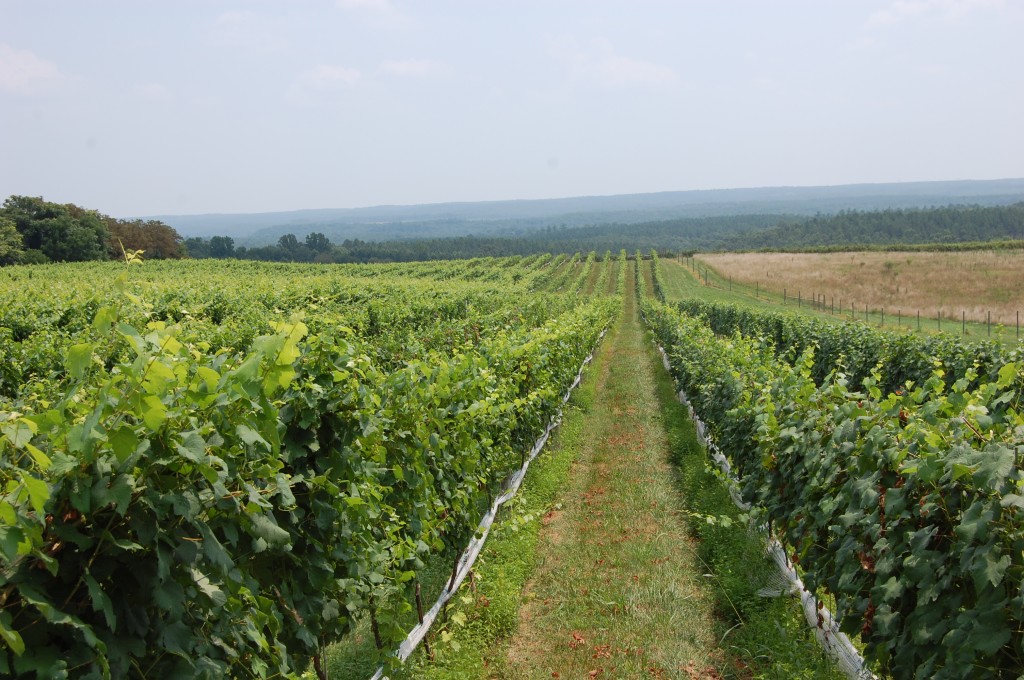 Clearly Virginia is already a player in the East Coast wine community, but can it go further?
I have now visited Virginia wine country twice, first for the Drink Local Wine 2010 Conference in the Northern Virginia wine region and then, most recently, during the 2011 Wine Bloggers Conference in Charlottesville. Though I do not consider myself an expert on Virginia wines by any means, I have tasted a representative sampling because of those visits, a handful of Twitter-based tastings I have taken part in, and wines I have purchased myself. Like any region, I have tasted good wines, bad wines, and yes, some ugly wines as well. By talking to winery owners and winemakers, as well as a half dozen Virginia-based wine writers, I have also gained insight into where the region is today and where it could go in the future.
I say 'could' because I think there are some challenges ahead. Some are simply growing pains that every emergent wine region has to fight through. Others might be more difficult to overcome.
But before I discuss those potential roadblocks, I want to share some of the reasons I am excited about and for Virginia wines and why they are welcome on my table and in my glass.
Diversity and Experimentation
It is difficult to even discuss "Virginia wine" without succumbing to generalities—it is so varied and diverse. Soils, elevation, and growing conditions vary greatly from region to region and from AVA to AVA. There are cooler and higher-elevation regions in the north and western areas of the state, but warmer, flatter regions elsewhere.
Out of that miscellany come several successful varieties—everything from crisp, focused Sauvignon Blanc to beautifully floral and peachy Viognier to intense, almost-brooding Merlots to varietally-correct Nebbiolo to ripe but not over-ripe cabernet Franc to Petit Verdots that burst with ripe black fruit and spice character. I am listing varietals here, but in my experience, red blends may show more potential than any varietal red on its own.
I have yet to find any Riesling I would drink again, but lesser-known (in this country anyway) varieties like petit manseng, rkatsiteli, and vermentino are being experimented with as well, and early results are have been interesting.
There is a wine for every meal being grown and made in Virginia. I like that.
More Than Enough Heat
One thing that often holds less-traditional wine regions back is climate—many turn to hybrids and early-ripening grapes because it is simply not warm enough long enough to ripen other things regularly. That is not the case in Virginia, where late-ripening varieties like petit verdot and nebbiolo ripen consistently when they are planted in the right places. Wines made from Bordeaux varieties usually lack the under-ripe bell pepper quality that sometimes mars them on the East Coast.
And while it is true that too much heat can be a problem—several 2010 white wines I have tasted showed too much alcohol and not enough acidity—those types of problems can be mitigated by better harvest-time decision making.
•••
All is not rainbows and unicorns in and around Virginia wine country, however.
While I have found many good wines, the exquisite, life-changing wines that I would seek out and drink again and again are few and far between. The best Virginia wines belong on any wine list or in any American wine shop, but there are far too few of them for the state as a whole to make a real impact in the greater wine world.
Why is that? I will not pretend to have all of the answers, but I have identified a few contributing factors that will need to be addressed eventually.
Overcropping in the Vineyard
This one is not new for anyone who follows young wine regions. It happens all of the time. You plant a new vineyard, you wait three or four years before they produce usable fruit, and then—to recoup your investment—you want to make much more wine from those vines than you should.
Gabriele Rausse, the founding winemaker at Barboursville Vineyards in the mid-1970s told some of the bloggers assembled in Charlottesville for the Wine Bloggers' Conference that in the early days, some vineyards were yielding upwards of 9 tons per acre—of vinifera.
That is not the case anymore, obviously, but I was surprised to hear some of the most respected winemakers in the state discuss and champion "low vineyard yields" only to reveal that they were growing 3.5 to 4 tons per acre.
That is lower. That is not low.
Yes, maybe you can "ripen" five or six tons of petit verdot per acre, but that does not mean that you should. Not if you care about making the best wines possible.
I am not saying that increasingly lower yields absolutely results in better wine. We know that is not always the case. But are there Virginia viticulturists and winemakers pushing that down to two tons or fewer? If there are, I have not met hem yet.
Oak. Oak. And Oak.
I mention it three times for affect, but I think this is an important point—there is too much resultant oak aroma and flavor in Virginia wines as a whole—particularly the Viogniers, which otherwise have seemingly endless potential across the state.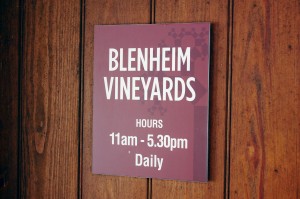 The best Virginia Viogniers I have had—and I am thinking about those from Barboursville, Blenheim, King Family, and Pollak—are made either entirely in stainless steel or with small amounts of new oak. They are simply delightful—and more importantly, distinctive—wines. These are wines that you just can not find anywhere else in the United States. Wines like these make it easy to see why the Virginia Wine Board has anointed it the state's signature variety.
Unfortunately, too much of the Viognier I have tried tastes too much of wood, wood-derived vanilla and spice, and ML-derived buttery notes. Why would you cover up wonderfully ethereal honeysuckle aromas in favor of the Home Depot lumber aisle?
Too Many Varieties: "Signature" and Otherwise
Yes. I know that I referred to diversity as one of the wonderful and promising things about Virginia wines. But it can be both a blessing and curse.
Like so many American wine regions, Virginia has too much chardonnay in the ground. With few exceptions (Jim Law's wines at Linden Vineyards come to mind) Virginia Chardonnay is not anything special. Sure, there are some well-made wines out there, but they are not great values and they are not distinctive. There is very little you cannot get from elsewhere that will be better and/or cheaper.
Twenty percent of the acreage in the state is still planted with hybrids as well. That is not a huge number and you will never get rid of all of it, but hybrids can—and likely will—hold the state's image back.
It can be difficult for those outside of the region to quickly grasp but Virginia wines are all about. They very well may ask, "Oregon has Pinot Noir. Napa has Cabernet Sauvignon. What does Virginia have?"
The answer is cluttered and depends entirely on who you speak to. I have asked similar questions myself to no fewer than a dozen winemakers, with responses ranging from Norton to Merlot to Petit Verdot to Cabernet Franc to Viognier.
Maybe it's simply too early to anoint a single grape as the king of Virginia wine. Maybe it will end up being a grape that is barely in ground right now, but in the meantime, the message is awfully muddled.
For the record, I would like to cast my vote for Viognier on the white side of things and either Cabernet Franc or Bordeaux-style blends for the reds.
Reliance on Tourism May Handicap Quality Improvements
Wine sales at the wineries themselves, in the tasting room, drive Virginia wine country. Some wineries sell everything themselves—at full margin—and many sell 70% or more this way. And who can blame them? If you are a small winery and can sell your 5,000 cases annually for full price, instead of selling half wholesale, why would you not sell it at full price and put that money in your own pocket rather than the distributors' and shop owners'?
For now, this model appears to be sustainable, and if it is long-term, good for Virginia winery owners. Congratulations.
But if you are selling out of all of your wines every year—consistently—simply doing what you are doing today, what motivates you to lower yields (see above) or invest in and employ new or different vinification techniques to make your wines even better? Where is the spark? Where is the obsessive drive to improve?
Now, before anyone gets angry and thinks that I am saying every winery that follows this model gets complacent, I am not saying that. Yet some are. There are thousands and thousands of wineries the world over making money being "good enough"—but new regions need fewer of those and more wineries pushing the envelope; wineries trying to do things that no one thought possible.
That drive. That spark. I am left wondering where that will come from in Virginia wine country.
---
Lenn Thompson is a Palate Press Contributing Editor and is the executive editor of The New York Cork Report. Formerly the editor of the Long Island Wine Gazette and a contributor to Edible Brooklyn and Hamptons.com, Lenn contributes to Edible East End and is the wine columnist for Dan's Papers in the Hamptons.