There is a red track that runs through the Carso (Karst) region of northeastern Italy and neighboring Slovenia, a red track like a native bloodline. It is a native vine: terrano, also known as  "Blood of Carso" for its color. The region is situated on a plain above modern-day Trieste, caressed by winds from sea.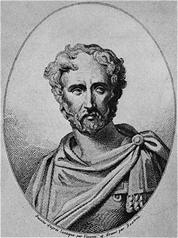 Terrano's origins are very ancient. Famed Roman, Pliny the Elder, wrote that "the Empress Livia Drusilla [wife of  Emperor Augusto] … at the age of 82,  drank only Pucino wine,  which thrives in the bend of the Adriatic, not far from the sources of [the River] Timavo." It is also believed Terrano is a wine the Greeks celebrated; they called it Pictaton, and reported it came from the extreme limits of the Adriatic. In medieval times Terrano wine was considered excellent throughout Central Europe, especially among the Germans. And in his "Glory of the Duchy of Carniola," the Slovenian historian Valvasor mentioned the red wines of the Carso, citing Teran, Marzemino, and others. In the last century, Terrano was the most expensive and popular wine in Trieste.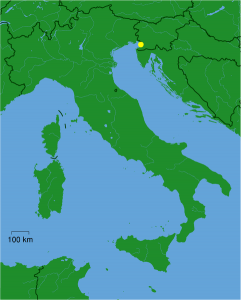 Terrano is undergoing a resurgence of popularity in our health-conscious times. It is is rich in iron, minerals, antioxidants, and anthocyanins, and has a low alcohol content. It belongs to a Refosco family—Refosco Istriano, not to be confused with Refosco dal Peduncolo Rosso. Although Terrano is cultivated in two European nations, Italy and Slovenia, the soil is the same: the Carso. Only a political (man-made) boundary divides this land where many wineries are located—and all of them produce Terrano wines.
"The Carso region is one entity, and vitovska and terrano are its most notable indigenous vines," explains Sandi Skerk, a young producer who is also the president of the local wine association, Consorzio Tutela Vini del Carso. "For this reason, we, along with the Slovenian producers, are pursuing  a project creating a trans-border DOC (Vino a Denominazione di Origine Controllata). It would be the first in Europe." Some problems have emerged because the laws are different in the two countries.  But the producers are confident.
Wine producer Skerlj relates more about the region's independent-thinking growers and winemakers: "In these times, Terrano is a laboratory of ideas. Each producer experiments with methods of cultivation or winemaking. If something goes wrong, or we don't like the results very much, nobody prevents us from returning to the former methods." On his kraska domacia (farm) Skerlj and his family cultivate grapes (vitovska, malvasia, terrano) and also raise free-ranging pigs and cattle in the in the woods of Karst. In this type of farming, the animals have no idea what a stable is; agile and robust, the cattle learn to exploit all the resources of the land.
It is said that the Terrano wine expresses the character of men of this land. Well, maybe it's true. These men are different from their neighbors, they are taciturn and surly, but with time you discover that they can be also very friendly, generous, and welcoming. Exactly like their Terrano wines.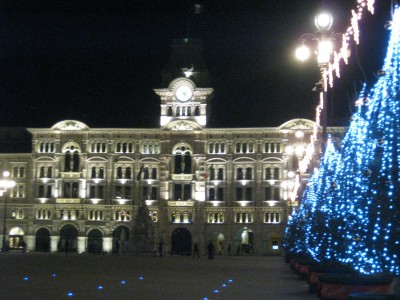 This December (2010), for the first time several associations (Provincia di Trieste, Friuli-Venezia Giulia Region, and others) united to organize an event dedicated to Terrano and the red wines of Carso called "Teranum e i vini rossi del Carso." For four days, a group of international wine journalists from Italy, Slovenia, Germany, and Austria explored the wineries and farms of the hills of Carso, tasting wines, cheeses, honey, hams.
At the same time, in the heart of Trieste—in a city that was dressed for Christmas, full of light and color—the public could enjoy about a dozen of different Terrano wines, both Italian and Slovenian. Then they could choose their favorites to pair with their typical foods such as goulash or jota soup (a soup made with cabbage and beans, sometimes served in bread).
Tasting Notes
2009 Rebula Dusan in Roman Izbrani Teran
In the glass this wine shows a  dark purplish red colour, in the nose aromas of violets and raspberry, in the mouth a strong acidity and freshness. It's tannic and young, with a fine character, a typical young Terrano.
2008 Zidarich Terrano DOC
The colour is ruby red, very dark, with violet tints. It offers beautifully dense, fruity hints of blueberry, blackberry, wild strawberry. In the mouth it's fruity, fresh and intense, perfect for pairing with the strong cheeses of Carso. (Zidarich site)
2006 Skerk Teran Riserva DOC
A typical Terrano, ruby red, with aromas of forest fruits (raspberries, blueberries), fragrant, slightly alcoholic, with a clean finish. (Skerk site)
1991 Kante Edi Terranum DOC
Terrano is a wine which can age well. This Terrano made by Edi Kante is a beautiful example with aromas of herbs, but also exotic spices like incense. Its taste recalls jam, berries, cloves; it has a fresh and elegant finish.
2007 Rencel Josko Terrano Negra
From grapes left to dry until Easter, this sweet Terrano evokes the richness of aromas and the body of a Porto wine. The colour is dark violet, nearly dark brown, but the nose is fresh, with aromas of dried orchard fruits, nuts, dried figs and a lot of dates. In the mouth, there's coffee cream, dates, dried figs again. A very tasty wine which can be paired with chocolate, and also with some cold cuts if you like a sweet-salty contrast.
---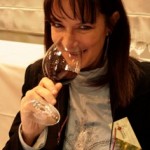 Elisabetta Tosi is a freelance wine journalist and wine blogger. She lives in Valpolicella, where the famous red wines Amarone, Ripasso, and Recioto are produced. Professionally, she serves as a web-consultant for wineries, and in her free time  writes books about Italian wines. She is also a contributor to Vino Pigro.