To many, Australia is the producer of bold shiraz, fruity chardonnay and soft-drinking blends. Which is totally understandable when internationally, not much else features on the shelves. However, even some Australians are still oblivious to the fact that Australia is producing some exceedingly good wines from varietals that have only relatively recently appeared in our vineyards.
One of these relative newcomers is the Spaniard, tempranillo. A colorful import that may have initially overstayed its research student visa but stands in no fear of deportation as it has proven to be hard-working and, more importantly, convivial with the locals.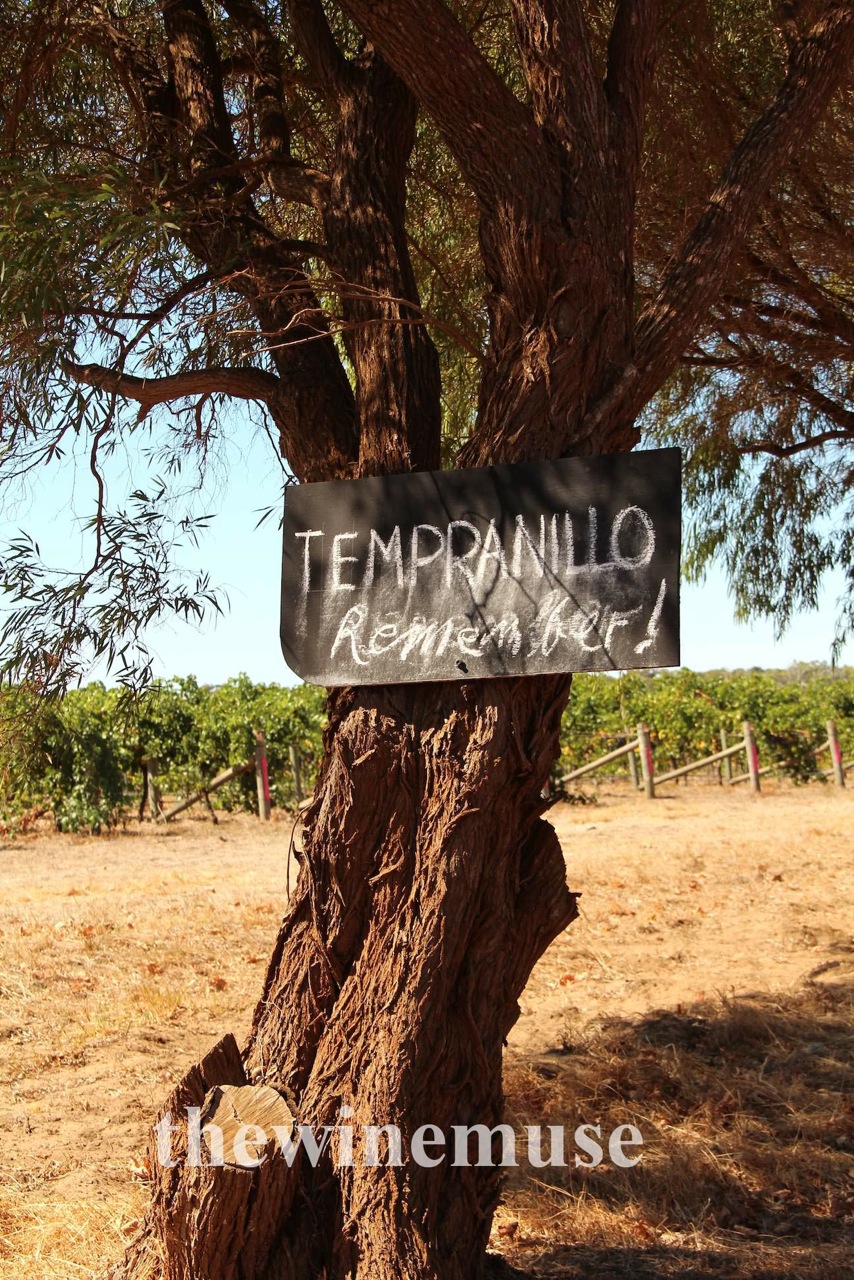 At the same time as it is going great guns in Australia, tempranillo is going through a renaissance as an iconic grape in its homeland. New expressions of the grape from the traditional Rioja region are vying with emergent Spanish regions for hearts and minds. Over the next decade, Australia will have exportable volumes of tempranillo come online; the vines will gain maturity and – and so will the winemakers. Then the Spanish tempranillos will experience competition on foreign shores at all price levels from these Australian labels.
On the Australian shelves right now, you will find exciting domestic tempranillos for around $20. Oftentimes they are more interesting than the native shirazes and cabernets as well as the Spanish imports are offered at the same price (even making allowances for duty and such). Wine lovers are awakening to the fact that tempranillo has the textural tannins, fruit intensity and food friendly weight that often suit modern flavors in places where shiraz may overwhelm.
As time goes on growers are figuring out in which of the Australian regions tempranillo can find itself at home – hopefully as at home as it has been in Spanish regions like Rioja in the past. According to the Australian Bureau of Statistics, there are a mere 712 hectares (1,759 acres) planted at the moment, compared to 42,012 ha (103,814 acres) of shiraz.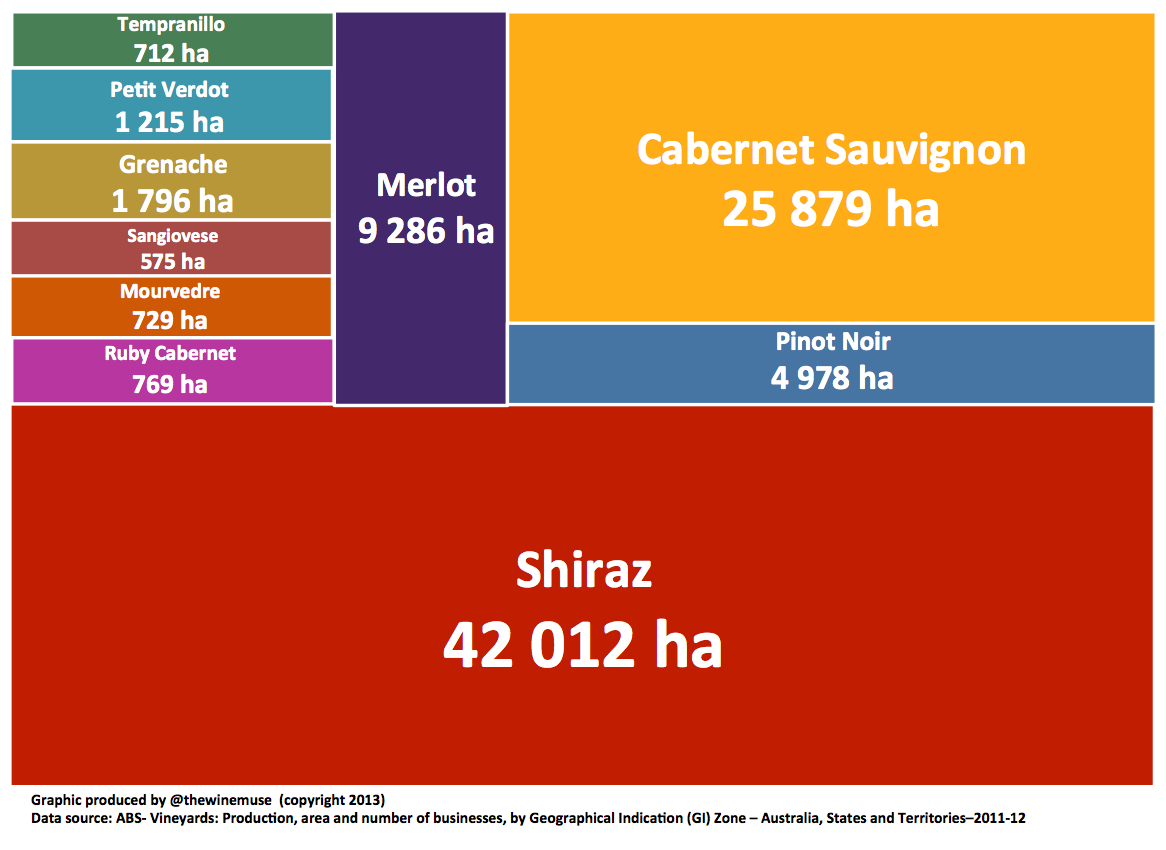 In Australia's vastness, it is growing in the North in the Granite Belt region of Queensland, the West in Margaret River, the East on Sydney's doorstep in lush green hills of Shoalhaven and to the very cool South in Tasmania. There are notable winemakers who have waited a decade after planting, all the while experimenting with different pruning techniques, before they are ready to make their first straight varietal wine. Tempranillo is a grape that is getting serious attention; it is not one that could be labeled an 'oddity' by any stretch of the imagination.
While each region has a tempranillo story to tell, it seems that at the moment the better regions for the grape are those more established. Regions such as the warm Barossa Valley and McLaren Vale are producing some bold, juicy styles with darker fruit. Producers in the Hunter Valley are also making tempranillo that capture the imagination with vibrant and perfumed nuances.
The cooler Canberra region around the nation's capital is producing some well structured, varietal versions with more red berry and floral notes that are sensational drinking. In regions such as Heathcote and the Alpine Valleys, the grape shows a more complex personality if perhaps showing a more rangy side of itself.
Robert Hill-Smith's Yalumba team has confidently thrown its cloak into the ring with two regional tempranillo offerings under their Running with Bulls label. While the Barossa is succulent and silky, the Wrattonbully region (which neighbors the better known Coonawarra) produces a velvety red fruit style. Two very different wines depicting regional variations of this grape.
Tempranillo also mixes well with other grapes here, and there are no regulations or traditions to prevent experimental blending. For a start, Australia has some of the oldest vines of its faithful friend garnacha/grenache to work with. However, there is also a synergy between the classic fleshy shiraz and tempranillo that is getting plenty of press. And sometimes other new comers such as graciano also get a look in.
Will Australian shiraz and cabernet sauvignon find a rival in tempranillo? Definitely! Considering it is a recent immigrant yet is producing exciting wines from relatively youthful vines, the future looks very promising indeed.
Here are a few to look out for:

2012 Running with Bulls Barossa Tempranillo ($20) – There is no denying the savory intensity of this wine. However, there is freshness to its silky texture. Some rather judicious barrel work has calmed the sometimes tannic varietal character of thick skinned tempranillo but let the fruit shine through. The juicy, ripe black plums have a slightly leathery spice and dried herb character that is very food friendly.
2012 Tar and Roses Tempranillo ($20)– Perfumed with dark cherry, spice, intense herbs and earthy chocolate notes. The herbs take on a licorice note as it opens in the glass. Supple and warm in the mouth, the wine has a few angles to its structure that keep you intrigued, and it ends with spicy note.
2012 Mount Majura Tempranillo ($42) – A beguiling Tempranillo with as bouquet of raspberry, dried roses, pepper and herbs. It encourages you to slow down and take your time with it. Yes, "time to smell the roses" is very apt in this case. It is silky and medium bodied with a long, savory olive tapenade finish.
Gemtree Luna Roja 2012 Tempranillo ($25) – The story of Luna Roja is the story of Spain meets McLaren Vale. Gemtree is the Buttery family's biodynamic vineyard in the McLaren Vale and this tempranillo is full of character and texture. While the 2010 was perfumed with dried rose petals, sweet exotic spice, the 2012 is buoyed with fresh raspberry fruit, forest floor and spice layered with caramel oak. A wine noted for its silky, juicy appeal it is elegantly supple and medium body and long finish.
2009 and 2010 d'Arenberg Sticks & Stones Tempranillo, Grenache, Tinta Cão, Souzão ($32) – On the nose, the blend is a layered meaty red berry, plum and cinnamon oak concoction. The d'Arenberg team do their magic with old barrels to preserve the facets of personality and the vibrancy of these varietals on the palate. The 2009 has notes of distinct earthiness compared to the 2010 but both are smooth and polished with juicy bright fruit and finely grained tannins. The wine finishes with nuances of cola and cloves. Drink now or hold on to it for a few years.
Source of wines mentioned: wines tasted on tasting panels, personal purchase, and industry sponsored events.