An entire country can't be made to pay for the mistakes of, well, a lot of the rest of the country, can it? In the case of the Australian wine market, it would seem the answer is, at least for the American consumer, a resounding yes. But if anybody can fight the fallacies of a continent's wines as being either cheap, ripe, and syrupy or expensive, ripe, and syrupy, it might just be a small group of renegades out of Victoria called the South Pack.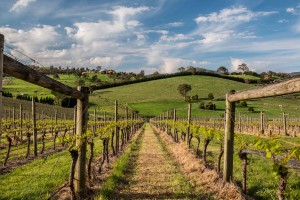 The South Pack is not a gang of big red kangaroos terrorizing motorists; it's a band of friends and winemakers who share a vinous philosophy and financial resources. Their goal: to have their voices heard amongst the extremely loud shouts of the bigger boys who've thus far dominated the export market and controlled the few international marketing dollars available to the industry.
Founded very loosely in 2006, according to Luke Lambert, and initially as a way for good mates to gather, eat, and booze on each other's wines, the pack currently consists of around seven (affiliation fluctuates) small, independent winemakers – all men, for now – who consider their winemaking "maverick and anarchic." Their shared ethos rejects heavy oak and overripe styles that mask terroir, and embraces leaner, characterful wines derived from the vineyard and ambient yeast.
Does the South Pack reflect a new generation of winemakers, the future of Australia? Barnaby Flanders of Garagiste wines in Mornington thinks so: "We want to solidify the message of the next wave of Aussie wines. Hopefully people will see our wines as expressing subtlety, balance, depth, and place," adding, "we work together first and foremost because we are friends and have a shared passion in highlighting our small batch, regionally diverse, and interesting wines."
Most South Pack members are working with grapes from the cooler climate regions of Victoria, meaning they have the opportunity to use fruit that can convey subtlety, provenance and fine detail, in the first place. Last October, I toured the vineyards of Mornington Peninsula and Yarra Valley, two prime sub-regions of Victoria poised to rescue Australia's reputation, while staking its future on elegant Pinots, crisp, often reductive Chardonnay, and a revamped vision of Syrah.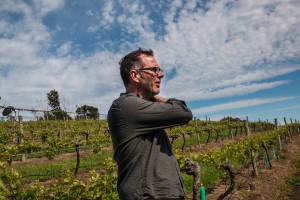 I spent a sunny afternoon in the deep back hills of the Yarra tasting wines with Gary Mills of Jamsheed. Mills explained his decision to promote his wine as Syrah – he makes five site specific versions. "I call it Syrah to make a style point to the consumer – my wines have acid, they express a trimmer profile than what they've come to expect from Shiraz, and I want absolutely zero confusion —this is not Shiraz." And Shiraz, it was not. I'd uncovered a reason to get excited about this variety from Australia again, if only the wines had a path to the U.S.
When the group formed, each winemaker sought to break into the New South Wales wine market at a time when "there was no state-based or national authority doing anything worthwhile" to assist them in the endeavor. According to Lambert, "we quickly realized that we could not only save money by pooling resources…we could also probably garner a little more attention and publicity/attendance by all showing our wines as a collective group."
They held the first event in Sydney, to which they owe a debt of gratitude to Matt Young, then a sommelier at Aria, who tapped his list of contacts to help them build an audience. Everyone gathered at deVine Food and Wine in the Sydney CBD; the event was successful enough for them to stage it again a year later, branching out to other major cities, including Perth and Brisbane.
The group has international aspirations, having made a few orchestrated appearances before sommeliers and retailers in New York City, hoping to get their message and wines into Americans' hands; they plan to hit our shores at least twice in 2014.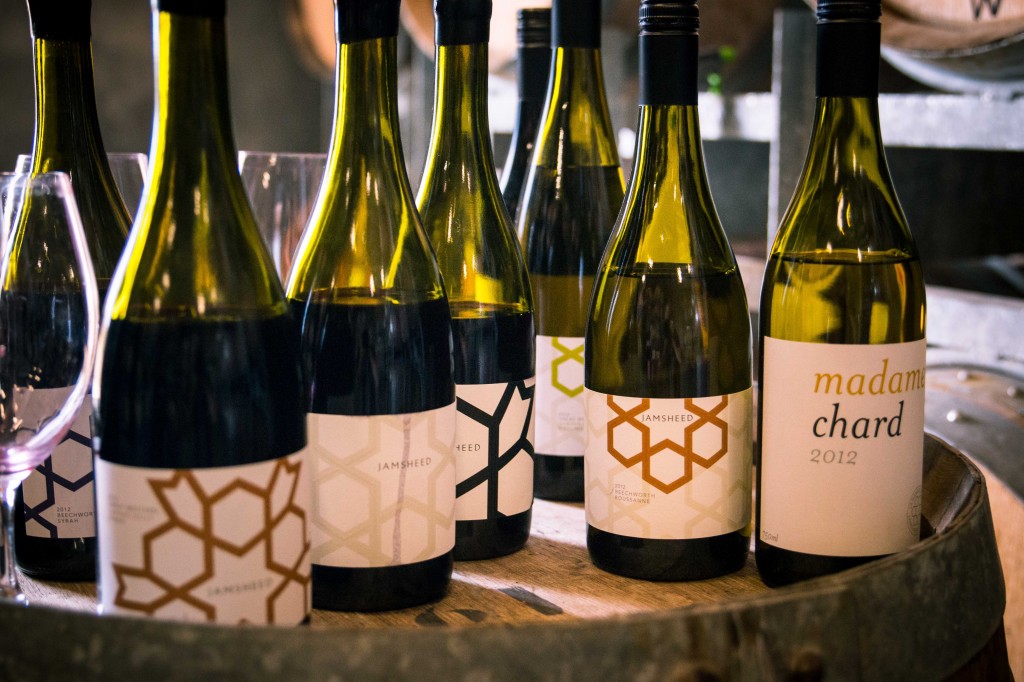 Finding the wines in the States still poses a challenge, but intrepid importers like Ronnie Saunders of Vine Street Imports have persisted in scouting Australia for charismatic wines during a time when most importers turned their back on the country. Saunders is confident he made the right decision in sticking it out:
"Currently Australia is experiencing a resurgence of individuality in regards to its winemaking. It's happening all over the country, from the Hunter to Margaret River but is perhaps best exemplified in the Yarra Valley with a group of young winemakers that are known as the South Pack. We work with a couple of these producers, Gary Mills of Jamsheed and Timo Mayer of Mayer Wines; both are making wines that are redefining what people think of Australia."
Production runs tend to be small, compounding the problem of access in the States. If you can find a bottle—Syrah, Pinot, even Jamsheed's ferociously good Roussanne, I suggest you grab the whole lot. Who knows when you'll have the chance again?
The current South Pack affiliates are: Luke Lambert of Luke Lambert, Gary Mills of Jamsheed, Timo Mayer of Mayer Wines, Adam Foster of Syrahmi and Foster e Rocco, Barnaby Flanders of Garagiste, James Lance of Punch, and David Chapman of Allies. The first three are imported: Luke Lambert by Epicurean, and Jamsheed and Mayer by Vine Street. All are happy to taste by appointment.