Can California wineries make Champagne?
Of course they can! Over the past three years, at least four California wineries have started doing so.
Before I get sabered by a regiment of WSET candidates for dealing in alternative facts, let me hasten to add that these Californians are making their signature Champagnes the only way true Champagne can be made: in the famous French wine region.
Yes, Champagne is very protective of its name, and has been for more than a century. This is not only their heritage, but a valuable intellectual property. According to EU law (and more than 70 countries that recognize it), no one but the Champenois makes Champagne, not even with a small c. And no wine writer worth his or her dosage will use the C word as a generic term for sparkling wines. Sparklers, fizz, bubbly – certainly. Champagne – never.
Even when a half dozen Champagne houses – Moët et Chandon, Taittinger, Roederer and Mumm among them – started making bubbly in California in the 1970s, they were careful to correctly label it "sparkling wine." And the French region was delighted in 2006 when the U.S. government finally signed a European trade agreement that banned any American winery from labeling its wine as Champagne, unless it already had been doing so. The winemakers of Napa Valley, who also have their own important brand to protect, were in full agreement. Of course, a few California wineries can still legally mislead with their bubblies, but most of those so grandfathered have dropped the usage.
There's no law, however, preventing outsiders from producing the stuff in Champagne. Today, Jean-Charles Boisset's historic Buena Vista winery makes and markets a real-deal Champagne under its own label. So does Jordan Winery. Also, Vivier Wines. And Claypool. Undoubtedly, others will follow.
But, as my late mother-in-law was fond of asking, "Why would you want to do that?"
Let's find out, shall we? Here's a rundown of the new wave of Californians who have dared to cross the Marne:
Buena Vista La Victoire Champagne Brut NV ($49)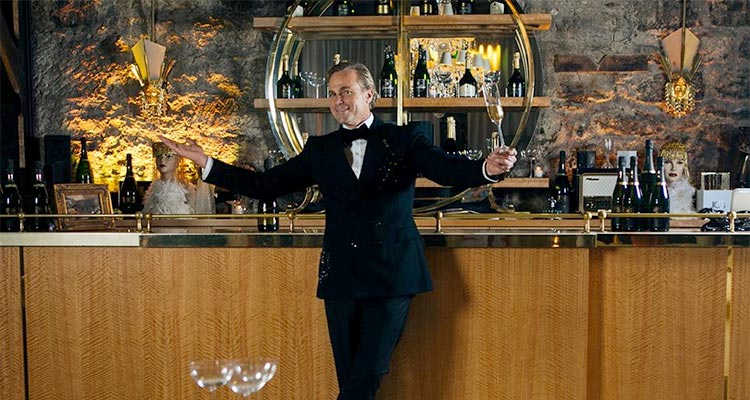 Not surprisingly, a prime mover on the west coast has been a Frenchman – Boisset – who no one ever accused of keeping a cork on sparkling ideas. "Champagne has always come to California," recounts the Boisset Collection chief. "So we thought it would be a good idea for California to go to Champagne."
He's got a multitude of other reasons. First, the historical one. "In 1866, Arpad Haraszthy, who had studied in Champagne, made California's first methode traditionelle sparkling wine at Buena Vista," Boisset notes. So making an actual BV Champagne closes that loop. Second, the Burgundy-born producer loves Champagne, and one day would like to have a Boisset-branded cellar there – so this BV sparkler may in part be a test run. Third, it was a significant marketing addition to the winery's portfolio. Fourth, Boisset loves entertaining, and how can anyone be expected to entertain without Champagne?
Clearing this idea through CIVC, the Champagne trade group, was the initial hurdle. "They were very helpful," Boisset recalls. Essentially, everything had to be done in Champagne. There, Boisset and his team directed the cuvée's production and bottled the wine with American labels before it ever left the Marne Valley.
"We have friends who own a lot of premier cru and grand cru vineyards," he says. "We started working on Champagne in 2012, but were not pleased with our first attempt. The goal was to create a good mouth feel, a good texture. And because we're from Burgundy, we wanted it to be mainly Pinot Noir [70%], with no Pinot Meunier."
The first run of 5,000 cases got good feedback from restaurants and hotels where it launched. "Our 10-year plan is to build up to 15,000 to 18,000 cases over time," Boisset says. He's also adding a rosé to the line this summer.
"It took a little longer to get the rosé right," he concludes.
AR Lenoble Jordan Cuvee Champagne Brut NV (about $45-$50)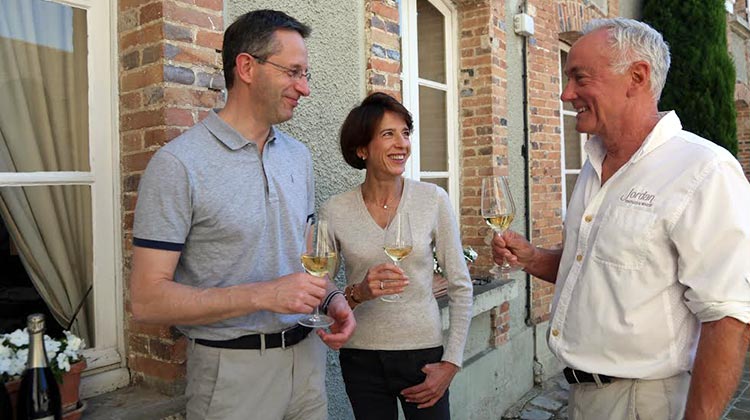 Sparkling wine has been part of the Jordan Winery ambience since 1986, first as a joint venture between the winery and founder Tom Jordan's daughter, Judy, and later at her solely owned winery, J Vineyards & Winery. Two years ago, however, J was sold to E&J Gallo.
Son John Jordan, who took over as proprietor of the family business from his father in 2003, missed having a bubbly in the family. "Sparkling wine is a family tradition we just couldn't let go of," he wrote in a blog last year. Rather than again making a sparkling wine at the Alexander Valley winery, they decided to source one from the source.
So he and winemaker Rob Davis went calling on Champagne firm AR Lenoble, having been introduced by a mutual friend to owners Anne and Antoine Malassagne. The resulting Jordan Cuvee – a limited release with 35% each of Pinot Noir and Pinot Meunier and 30% Chardonnay, using 25% reserve wine – will be served at Jordan dinners and special events, and available beginning May 1 through the winery's mailing list.
Champagne Vivier Brut NV ($75)
Stephane Vivier is another Frenchman in California who claims he just wants to have fun. Which is badly needed for someone so busy consulting and making wine for five clients, including Long Meadow Ranch and Hyde de Villaine, as well as his own eponymous label. "We drink a lot of Champagne," Vivier shares, "and have a distant cousin who makes Champagne in the Marne Valley. So, at the end 2014, we [he and American-born wife, Dana] decided to make it ourselves, more as a fun project than as business."
Vivier only produced 75 cases the first go-around, flying to Champagne to handle dosage and other key operations. It will only be available around Thanksgiving and Christmas each year, sold mainly through the winery's website.
Claypool Cellars Pachyderm Champagne Brut NV ($55)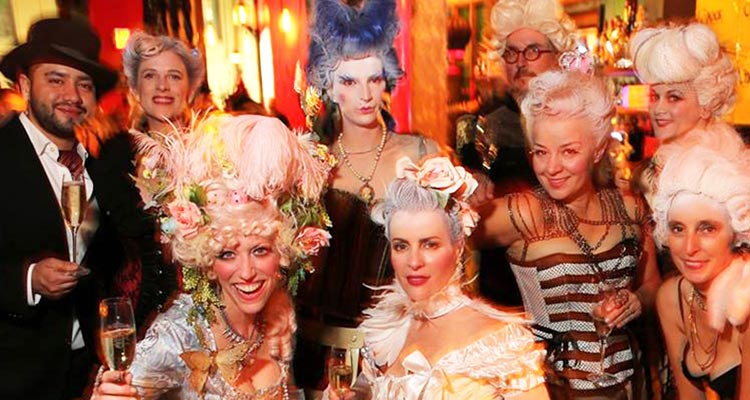 Best known for his inventive, slap-happy bass style as front man for the group Primus, Les Claypool spends a lot of time on the road. Nevertheless, he and his wife Chaney have lived in the Russian River Valley since 1994, and began making wine in 2007 as Claypool Cellars with the playful Pachyderm brand and label.
"The Champagne project was for my wife, who is prone to bubble slurping," Claypool says. "I myself never had much of a palate for such things, but when we found a boutique producer out of Champagne through a mutual friend, and I tried their juice, I was hooked." Chaney adds a practical element: "We need a first course offering for winemaker dinners and, once our rosé runs out every year, we only have red wines. So of course we had to make something cold and delicious, and decided to go straight to the source."
By that she means Jacky Bochet and Valerie Lemoine, producers of Bochet Lemoine, who made 200 cases of Claypool Champagne with its barrel-balancing, wine-drinking elephant on the label. In addition to winery events, the Claypools sell this 50/50 split of the '12 and '13 vintages at the winery tasting room and online.
"Pachyderm Champagne is clean, dry, and fresh, with low dosage and bright acidity," writes Claypool, the wine critic. "It has a silky, complex texture, a gorgeous mouth-feel and is impeccably balanced – hints of apples, young pear and citrus on the nose with a nice weight and a long finish."
As befitting a rock star, Claypool launched his Champagne in December with a pop-up party at San Francisco's Bar Fluxus. The bassist, who is known to dress up on stage, went full-Frog, his invitation coaxing attendees to get into the "swig" of things at what he deemed to be a "French Renaissance-themed dress up party."
"Powdered wigs and corsets encouraged," the invite read. Tusk, tusk!
Further Questioning
Aside from the obvious – why would a Californian go to the trouble of flying 5,583 miles from San Francisco to Paris just to produce a French wine – this trend brings up additional, perhaps more pertinent questions:
Does it irritate California sparkling wine producers, some of whom, such as Domaine Carneros and Chandon, are owned by the Champenois, to see their colleagues and competitors selling a wine with "Champagne" on the label?
Our sources embedded in the Napa Valley wine industry say they haven't heard a peep of protest.
Even though the Comité Champagne has signed off on the legitimacy of the process, what do they actually think of the practice?
After thinking over my query, the CIVC choose not to comment.
Is the "Champagne" designation on a California wine label confusing to drinkers?
Because it was unexpected, it certainly confused me at first, and it will probably confuse others. Then again, wine stores are loaded with confusing labels from all over the world.
Having figured out Champagne, will a California winery be tempted to produce its own made-in-the-Douro Port or aged-in-Jerez Sherry?
The same rules apply, so it probably wouldn't stretch the imagination to see it happen – and soon.
Which winery in Napa Valley or Sonoma will be next to make and launch its own Champagne?
It all depends. Are there any winery owners in Napa or Sonoma who have extra cash, like to live large and would love having a tax-worthy excuse to visit Champagne a couple of times each year with stopovers in Paris? I can think of a few.