Social media has become one of the most used buzzwords of the last several years—along with Google (as a verb), subprime, death panels, friend, un-friend, tweet, and of course, blog. Wine has its own set of buzzwords, of course, from biodynamic and sustainable to screwcap, critter label, and boxed wine. Put social media and wine together, and you have a possibility to dramatically shift the way we connect with and consume wine.
With an iPhone or other smart device in nearly every pocket, instant wine reviews are only a tap away. Millennials, those born after 1980, are turning to wine much younger and with more enthusiasm than their parents did (Exhibit A: me). And, they're using the internet's social applications to fuel their exploration, as an abundance of good wine meets multitudes of WiFi-enabled voices ready to sing a wine's praises—or lament its flaws.
But what relevance does social media really have for wine marketing?
I saw an unattributed quote recently that "social media is just a buzzword until you come up with a plan." Social media is not a magic bullet—a cure-all for poor marketing strategy and bad products. But there's no question that reaching the masses with a winery's story, virtually for free, could be an incredibly powerful tactic.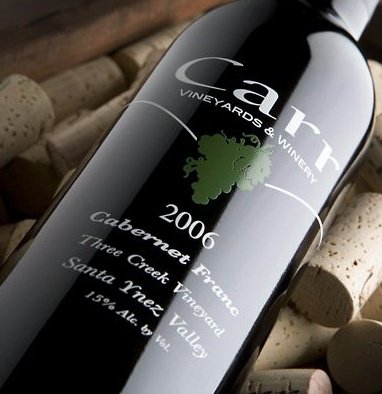 About a year ago I spoke with a young winemaker about the impact social media has had on his brand. Ryan Carr owns Carr Winery in downtown Santa Barbara, California, with production of less than ten thousand cases a year. Carr has a huge following in the Santa Barbara area, selling much of their wine directly to customers, sometimes straight from the barrel. Social media plays a key role in their local marketing strategy.
"We actually stopped doing print marketing because of it," he told me, as we sat in his office above the Carr tasting room. "We did a simple little experiment over the course of two weeks. One week we did nothing but print [media] about what was going on here over the weekend… And the following week, we did just internet—Facebook, Twitter—and no paper, nothing at all."
The results? "The internet was far superior," Ryan says. Carr now hosts Tweet-ups and is actively engaged with their online social community. Ryan's impressed by what social media has done for them. "As a marketing tool, it's been huge."
Social media success for one small winery with a local customer base is one thing, but what about the giants of wine? Some argue that a grassroots approach cannot be applied to large well-established brands without losing authenticity.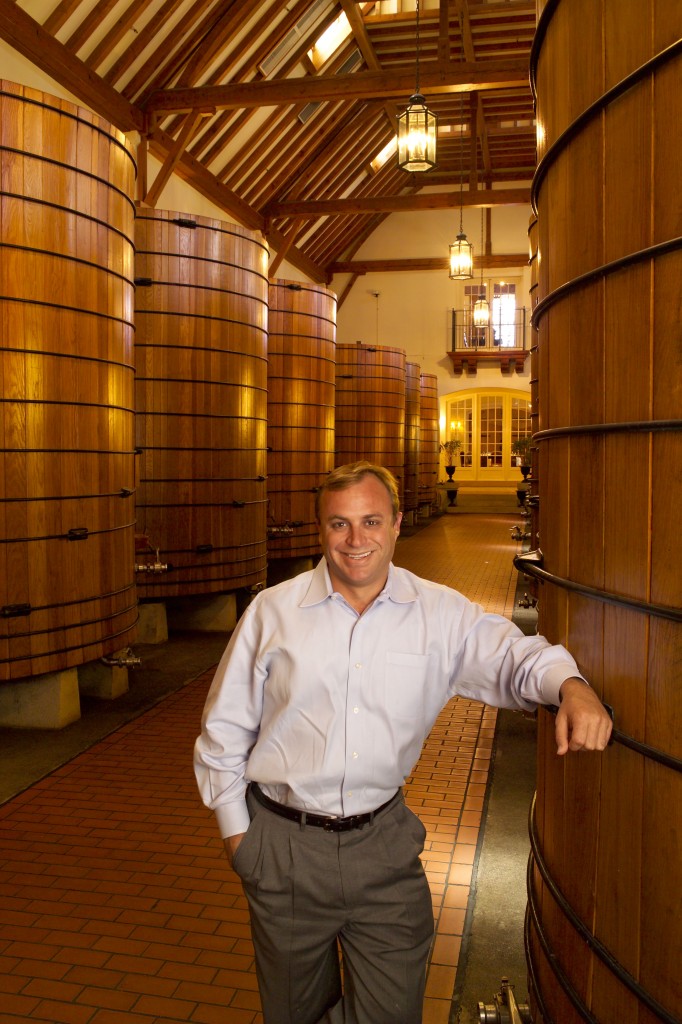 Not so, says John Jordan, CEO of Jordan Vineyard and Winery in Healdsburg, California. Over the past year, Jordan has been hitting their social media campaigns hard. They launched a vineyard blog, and now devote two full-time positions to their social media efforts.
Four weeks ago I sat down with John to discuss their social media efforts. I had to ask the obvious question right upfront: "Why spend time with a young guy like me who has only written a blog for six months?"
John's response got right at the point of social media. "First of all," John said, "I am a young guy myself…I am in my 30s, the quintessential Gen-Xer." Unlike Millennials, John spent his college days playing John Maden on his Xbox, not friending people on Facebook. But he keeps current, and has an intense interest in social media and what it can do for Jordan. It's simply about telling your story, he says.
"There are some fundamental shifts happening in wine consumption patterns," John continued. "The Boomers, given where they are in their income lifecycle, have a higher disposable income stream than Millennials do. That's going to change."
Plus, he added, "The next big generation of wine drinkers isn't interested in being told what to drink by a critic. They really don't care if something is a 96 or a 94; they want to try it themselves and make up their own mind—and try lots of different things."
It's this last fact that presents a challenge to Jordan and similar wineries. If the next generation of wine drinkers is going to drink lots of different things, how do you make sure your bottle ends up at the party from time to time?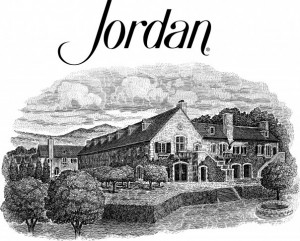 In the not too distant past, Jordan could claim to be one of only a few premium California wines on the market. But they're no longer alone, and indeed there are superb wines coming from every corner of the wine world. "There are so many brands and so much good juice out there," says John. "The companies like Jordan, Silver Oak, or Opus One can't claim we make the best wine [anymore]. We can't say the same things we could in the early 80s…You have to be humbler, you have to be hungrier. You have to realize that people want a story, they want an experience." In other words, a bottle can't win on the quality game alone. There has to be another reason to take it along to the party.
But while it's easy to talk about using social media, it's much harder to put social media marketing into practice. "It's not something you do and you're done," John told me. "It is a new modality of engagement…it's about constantly telling your story. You have to make a commitment as your organization." For Jordan this requires more than just a financial commitment, it's also commitment of time and energy. From chef to winemaker, the entire Jordan team makes an effort to participate, at times putting in extra hours to do so.
John sees other wineries coming up short. "In my view, wineries play lip service to understanding [social media]…but they really don't understand it as organizations. They don't really commit to it. They say, 'well we have a Facebook page and we are going to tell you when our next sale is.' They say that's a social media presence, and it isn't…they miss the whole point and the substance behind the blogosphere and telling your story."
Like any social shift, it is hard to predict the final outcome. Technology will continue to exert ever greater impact on our lives and on the ways we relate to the world, and the wine industry will need to change and adapt to using this technology to reach new consumer markets. Savvy CEOs like Ryan Carr and John Jordan—the ones who are already adapting—will continue to keep their eyes on the horizon.
Ryan Carr summed up his commitment to social media this way: "We definitely plan on keeping up with it…keeping up with what's to come."
---
Wayne Kelterer is a native of Southern California where he works as an estimator in the construction industry, studies Chinese, spots famous people, hikes the trails, practices chivalry, and wanders the vineyards on the weekends. He is currently documenting his effort to profile 52 California wineries in 52 weeks on his site A Long Pour.