Small Italian wineries producing handcrafted wines are struggling to break into the U.S. market. For every giant like Antinori or Frescobaldi there are hundreds of small producers who can't provide the large volume distributors demand. Ironically, these small producers often provide some of the regions' very best wines.
Anthony Finta, 44, is a New Jersey native who now lives in Florence with his wife and two daughters. His father worked in wine distribution and Finta has been making his living through online marketing—including websites for Caribbean and Virgin Island travel. Now he thinks he's found a niche market, and he has just founded Florence Wine Merchants, an online site that will offer small production wines to more than 40 U.S. States.
"You know, Italians are very laid back but very enthusiastic people," Finta explained to me over lunch in Greve, Tuscany. "It's not that they don't want to sell their wine, but they'll never tell you they want to sell their wine." That's an Italian thing, he explained. And it's a thing that drives Finta to get the wines to the U.S.
Finta has contracted with a California firm to handle the distribution of the wines sold online. Wineries will ship the wine to the U.S. where it would be warehoused until sold. Situating the distribution in California permits online consumer sales to more than 40 states and direct sales to retail in at least 12.
"[Wineries] may pay a couple of dollars per bottle for the whole process, but here in the winery they're going to sell it for maybe €5 or €6  ($7-$9) wholesale," he explained. "They ship their wine to us and we sell direct to consumers for $20—they're going to make a lot more money. An important part of the whole idea is to empower them to control the supply channel a bit more. What I am doing could be called 'direct sales as a service.'"
Last December I visited two of these small Tuscan wineries that are poised to take advantage of Anthony's new service: Corzano e Paterno and Fattoria di Rignana. Both wineries have histories going back to the eleventh century and their Chianti, Chianti Reserva, Classico, and Super Tuscan bottlings are as good as any on American shelves at similar price points. "It's not industrial wine, and that's the biggest selling point," Finta said. "They're handcrafted and handmade wines."
Corzano e Paterno is a farmstead with three restored houses (renting out historic properties has become an important source of income for many smaller wineries). The Swiss family now running the winery produces wine, as well as sheep's milk cheese and olive oil.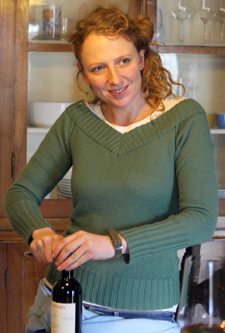 "We're trying to express the grape's potential and to guide it in the right direction," said Arianna Gelpke, winemaker at Corzano e Paterno. "We don't want to interfere with its natural course. There are many different processes you can use but we just choose not to do that." Her winery produces more than 6,000 cases of wine a year, and though it has a small U.S. distributor, it only reaches three eastern states.
Fattoria di Rignana, meanwhile, is one of Finta's personal favorite wineries. They also had a U.S. distributor, but with an annual production of only 3,000 cases they have been shut out of the U.S. market. Their Chianti Classico is rich, smooth, and beautifully balanced, and sells for $20. It was the best Chianti I tasted in my 10 days in Italy.
"They get e-mail, phone calls, and faxes [from the U.S.] every day," Finta exclaimed, explaining that his new website and distribution system "would allow Rigana to make sales from the website and make sales at their winery to U.S. tourists who can't carry or don't want to ship from Italy because of the cost."
Although anyone familiar with the wine business knows shipping laws and marketing can be complicated at best, Finta hopes to have Florence Wine Merchants selling handcrafted Italian wines by mid-2010. Italian wine lovers in the United States should hope so too.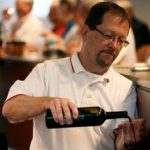 Howard W. Hewitt is a former career journalist who writes a bi-weekly newspaper column in Indiana. he also writes about value wine on his blog, Grape Sense – A Glass Half Full.